January is the bleakest month of the year, make no mistake.
You're skint after a long and decadent December, payday is weeks away and your bank account is looking worse for wear. Not to mention the fact that your waistline has expanded by several inches and you think you've developed gout, like a modern-day Henry VIII.
Getting in control of your finances may seem painful (less painful than the gym, mind you) but getting it out of the way in January means you could start 2015 in the black and with a healthy bottom line.
Get a budget
Familiarising yourself with your spending habits is the first step to managing your money. Even if you're not trying to change how you spend, keeping track is always a good idea. 
Utilise some of the many easy, online budget tools that can help you get a handle on your incomings and outgoings before you graduate to a full-on spreadsheet. Let's be honest, what other plans do you have in January? You could even listen to our favourite money-themed tunes while you get to grips with Microsoft Excel.
Get transferring
Research from Gocompare.com in December 2014 found that 51% of British consumers will be using credit cards to cover the cost of Christmas this year. Depending on your credit card's APR, you may be paying more for past merriment than you have to come January.
Balance transfer credit cards with low or 0% terms can be a good way to relieve the post-Christmas pressure – just make sure you read the small print.
Balance transfer cards usually come with a fee, so you'll need to do your sums and check that the fee isn't greater than what you would've paid in interest.
Get checking
Dust away the financial cobwebs by making sure your credit file is in good shape. Check there's nothing unexpected attached to your record and that your file looks how you'd expect.
You can get a copy of credit files held on you from the credit reference bureaus, Equifax, Experian or Callcredit, or from third-party agencies. Compare what's available to find the right option for you.
"An understanding of your credit file could be the difference between a good and bad interest rate, or even being accepted or declined," says Gocompare.com's money expert Matt Sanders
Get saving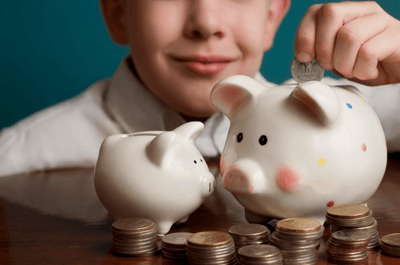 The months from January to April mean Nisa (or Isa) season in the saving world, so use these next few months to get clued up about the impending new Nisa deals.
Last July the amount you can invest in a Nisa rose to £15,000, and your entire allowance can now be placed in a cash Nisa.
Get more
Finding the right current account is getting simpler in 2015. From April, Gocompare.com will be the first comparison website to compare current accounts with midata.
The government-backed midata scheme will allow customers to download up to 12 months' worth of transactions at the touch of a button, information which can be fed directly and securely into participating comparison sites.
The comparison site's best-buy table can then give a much more accurate guide to the accounts that best suit an individual, with the costs and benefits based on past data that can be measured in pounds and pence.
Get energised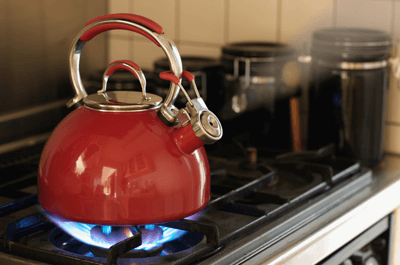 Sorting out your energy bills has never been easier, so there's really no excuse not to get motivated and make sure your utilities provider is giving you the best deal for your money.
You could be one of 3.5 million households that are due a refund from one of the big six. It was revealed in February 2014 that they're holding as much as £400m, which households are being urged to reclaim by energy watchdog Ofgem.
What financial plans are you making for 2015? Do you have any money-saving tips to share? Tell us on Facebook and Twitter