There are a mind-boggling number of desirable new cars set to emerge in 2015.
So, to steer you through it with minimal befuddlement, we've distilled them all down to our favourite 10...
Aston Martin Lagonda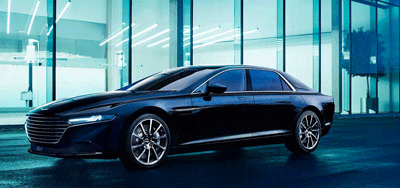 Aston Martin will be reviving the legendary Lagonda name with an outlandish luxo-barge aimed squarely at the hyper-rich.
It takes a variety of styling cues from the thoroughly Marmite 1976 Lagonda, although AM's made it a bit, er, easier on the eye. It's not stupid.
Based on the DB9/Vanquish architecture, it'll have a 5.9-litre V12 and plenty of legroom. When Aston Martin first announced the new Lagonda, it said that it would be strictly limited to 100 cars, solely for sale in the Middle East – but there's nothing that irritates multi-millionaire car collectors more than saying they can't have something.
Expect to see one outside Harrods in due course.
Honda Civic Type R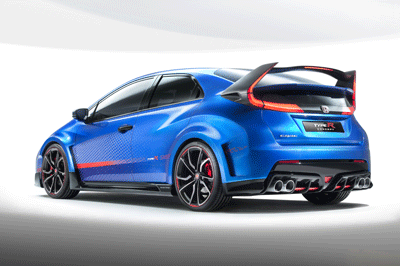 Phwoar! Check out the bum on that!
No, we're not pinching copy from the Daily Star. Honda has crafted some incredibly saucy tail-lights for next year's Type R Civic. They reach right up into that devilish spoiler – look!
The new model will be a radical thing, too. It's the first Type R to be turbocharged (which is causing quite a stir among the fans – some in favour, many very much against), and it'll have 276bhp. That's as much as a Lotus Evora – or a Jag V12 E-Type, classic fans – in a front-wheel drive hatchback.
Abarth Roadster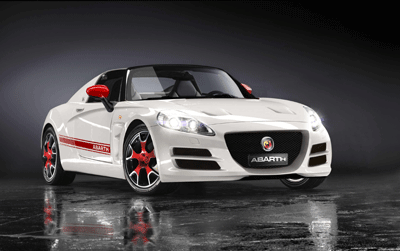 An exciting idea, this.
Mazda has its fourth-generation MX-5 coming out next year, and it'll be reskinned for other brands it has ties with.
The initial rumours were that we'd see an Alfa Romeo Spider with MX-5 underpinnings, although now it seems like it'll be an Abarth Roadster instead (Abarth being the racing and tuning firm founded in 1949 and wholly bought by Fiat in 1971).
So, next year we might see a new Abarth with a Mazda chassis and a Fiat turbo motor. Let's hope it looks like the abandoned 2009 concept, above.
Renaultsport Twingo GT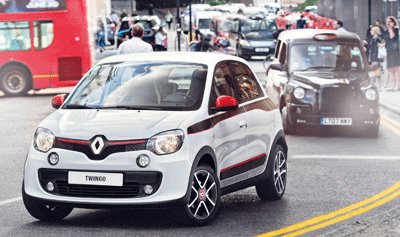 The motoring world jumped up and cheered when Renault announced that the 2014 Twingo was rear-engined and rear-wheel drive. Then they all sat down again and grumbled when it turned out that it had been engineered specifically not to be a tail-happy monster.
It's still an eager little puppy though, and the hot news for 2015 is that Renaultsport is developing a Twingo GT.
It'll have a highly tuned three-cylinder motor and, knowing Renaultsport, should handle brilliantly and sound hilarious.
Nissan Pulsar Nismo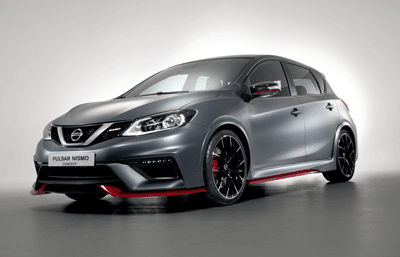 Another Japanese hot hatch here, this time incorporating two iconic names.
Nismo, short for NISsan MOtorsport, has been building hot Nissans for road and track for decades, while 'Pulsar' should get old-school hot hatch fans' pulses racing.
While it's been a long-running model in Japan, in the UK the name generally conjures images of imported mid-1990s Pulsar GTI-Rs – basically four-wheel drive Sunnys with massive turbos.
The 2015 Pulsar Nismo's core aim is to give the Civic Type R a hard time, so that should be a laugh to watch.
McLaren P13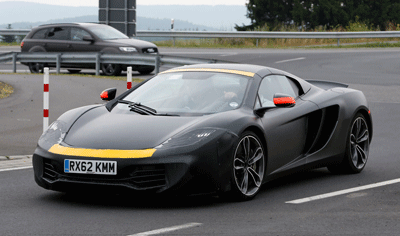 McLaren, it seems, is bent on world domination. Well, the bits of the world that can afford fast cars, anyway.
The 12C evolved into the 650S this year, the uncompromising and intelligent P1 hypercar showed Porsche and Ferrari a thing or two, and in 2015 it'll be introducing a third model to the range.
Codenamed 'P13' (also known as 'Sports Series'), it'll be the baby McLaren
It'll have a carbon-fibre tub, a V8 with around 500bhp, and it'll aim to compete directly with the Porsche 911 Turbo.
Honda NSX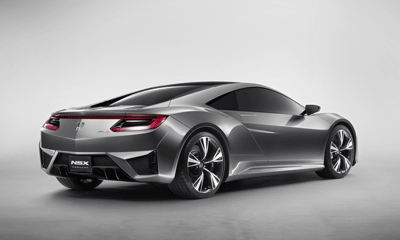 The original Honda NSX single-handedly invented the notion of the everyday supercar – sure, the Ferrari buyers of the '90s scoffed at the idea of a supercar with a Honda badge, but they're eating their words now.
The NSX moved the game on from recalcitrant primadonnas spitting fuel and breaking down towards, well, the Audi R8 – absurdly fast cars that you can commute in and take to the shops.
Next year, the NSX name returns. Expect astonishing looks, boundary-pushing tech, and Ferrari 458-ish performance at around half the price.
Also, Winston Wolfe had an NSX in Pulp Fiction. It doesn't get cooler than that.
Jaguar XE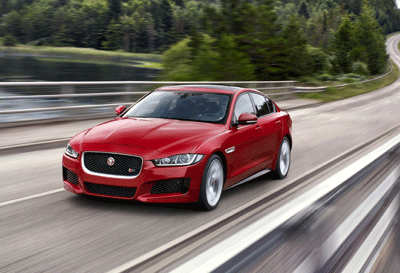 The last time Jaguar tried to make a 3 Series-sized saloon, we ended up with the X-Type. Which, with many bits from the Mondeo parts bin, didn't really do the marque any favours.
The XE, though, looks to be a game-changer. It'll be the first car in the segment to have an aluminium monocoque – lightness equals better economy, better performance, better everything, after all.
The range will also be very diverse: at one end of the scale is a repmobile-spec 2.0-litre diesel that emits just 99g/km of CO2, while at the other end we'll see a supercharged 5.0-litre V8. Something for everyone there.
Maserati Levante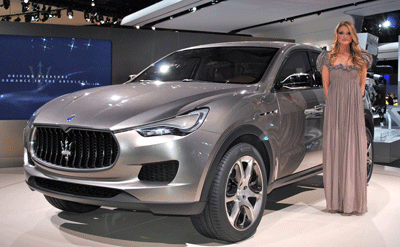 People furrowed their brows when Maserati mooted its Kubang SUV concept back in 2011. But the world's moved on – everyone's lining these things up now, even Bentley.
So, the Italian manufacturer has taken the plunge, and in 2015 you'll be able to buy the Levante – its luxury crossover SUV, initially available with a V6, and there'll be a mighty V8 a couple of years later.
Sacrilege? Ah, c'mon, that's just the modern world. The Cayenne didn't do Porsche any harm.
Tesla Model X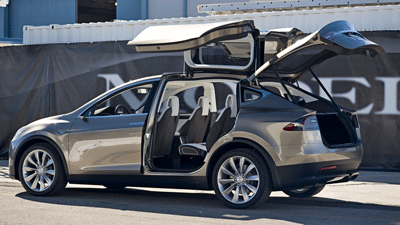 We're ending with another luxury SUV, this time from Tesla.
It's based on the Model S, which is its full-electric posh saloon – a multiple tech award winner and a big seller in California and, er, Norway.
The Model X will effectively expand the saloon upwards, making a sort of massive fancy family car, the size of an electricity substation and with much the same soundtrack.
It'll have 'falcon doors' at the rear, which are like gullwings but more American, and it'll be able to accelerate from 0-62mph in a smidge over four seconds, because electricity is weird.
Well, it's not just electricity that's weird, but the future as a whole.
Hopefully, though, it'll be 'good weird' rather than 'scary weird'. If this list is anything to go by, then at least in the short term it should be pretty entertaining…