For the third instalment of our Guide to Britain, we decided to pay a visit to a beautiful mansion that played a pivotal role in the outcome of World War II.
Bletchley Park has a strong resonance with the tech-savvy generation Y, being famed for its Bombe machines that decoded German ciphers – finding out about their workings is a full-on geek-fest – so there's plenty to enjoy (and be moved by) for young and old alike.
What, then, would be appropriate to drive to a place of such technological significance? Well, it had to be a Mitsubishi, didn't it…?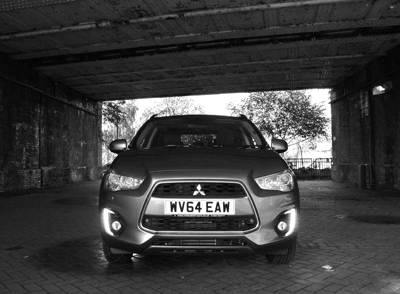 Right, bear with us. Mitsubishi is renowned for the techy intricacy of its products.
The long-lived Lancer series was reliably turbocharged as far back as 1980, the company butted heads with Subaru throughout the 1990s to see who could build the most effective rally cars, and its clever electric i-MiEV has been buzzing around since '09. It knows how to geek out on four wheels. So, we half-inched a brand new ASX 4 – based on the Lancer Evo platform, no less – and took it on a little adventure.
Choosing the ASX was immediately vindicated by the fact that Milton Keynes is quite confusing, and the Mitsi's touchscreen sat-nav is very good.
Have you ever driven around Milton Keynes? It's a befuddling maze of roundabouts, interlinking dual carriageways, and… more roundabouts.
Even finding Bletchley feels like an achievement. All the roundy-roundy makes you a bit dizzy.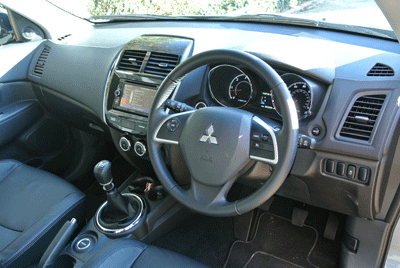 On arrival, you'll be greeted by a sharply dressed security guard who'll direct you to a small car park – come early, that's my advice. It gets a bit busy later in the day.
Entry costs £15 each for adults (nippers go free) which may seem a little steep, although if you don't live too far away it's actually very good value. The ticket is, in fact, an annual pass, so you can come back as many times as you like. That's a good idea, as there's a lot to see.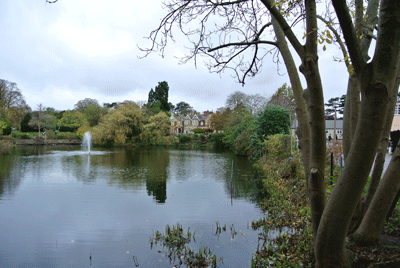 Let's flit past the main visitor centre and instead sweep outside to the lake. This is rather beautiful, as big wet holes in the ground go, and tastefully accustoms your eyes to scenes of splendour before the house itself hoves into view.
If you like posh country piles, you'll love this – it's a whopper, and it's positively bursting with natty plasterwork, ornately carved wood and marble pillars. The period-perfect library allows visitors the chance to have a crack at decoding some ciphers (there's a reason the codebreakers are so celebrated, it's really hard), and guided tours are available if that's your bag.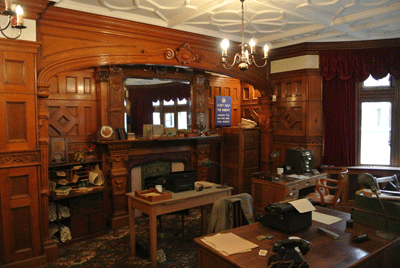 Behind the house are the garages, housing the vehicles that transported the decoded signals from Bletchley – a Packard Six, a Sunbeam Talbot, a vintage ambulance… so let's take this interlude to look again at our Mitsubishi, shall we?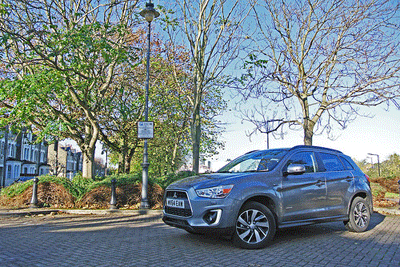 The ASX 4 is the cherry on the cake of the ASX range, offering switchable 4WD (which you activate from an exciting illuminated button), along with a reversing camera, heated leather seats, DAB radio, keyless go, hill start assist, auto wipers and headlights, electric seats, xenons, LED mood lighting, and – the favourite of our two year-old mini-road-tester – a full-length glass roof.
She clapped with joy when she saw that, bless 'er. "And also, daddy," she seemed to say, "I believe this is the first press car you've had in which you haven't had to raise or remove the rear headrest to get my Maxi-Cosi seat in."
At least, I think that's what she meant by kicking her wellies off and demanding an apple. And by gum, she was right – in line with Japan's keenness for a compact footprint, the ASX is quite tall in all dimensions. This is by no means a bad thing.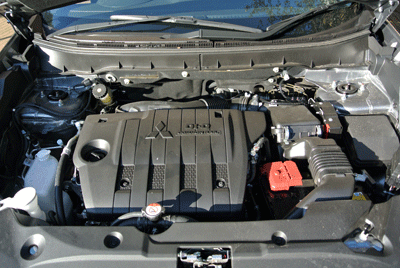 It's quite an eager little scamp too, with its 114bhp direct-injection turbo-diesel spiriting us to Bletchley with casual aplomb. And so, back to the grounds…
The outbuildings are where the real action is. The first Bombe (an electro-mechanical rotor machine for decrypting coded messages) was housed in Hut 1, and there are a couple of dozen other huts too that all had a different function in the code-busting matrix.
Look, here's Alan Turing's office in Hut 8 – it looks like he's just nipped out for a breather.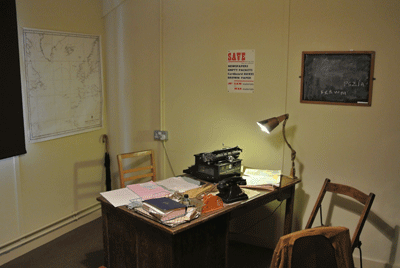 Hut 8 also features various touchscreen gizmos that teach visitors all about the intricacies of code-breaking in a hands-on and engaging manner – it really is good fun, and mini-road-tester learnt a thing or two about card tricks in there.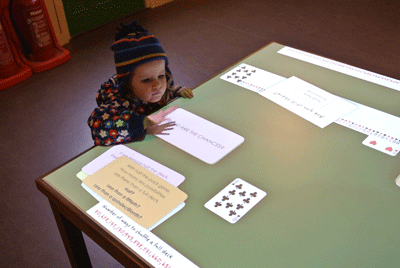 As if that wasn't excitement enough, there's also a room devoted to the history of WWII pigeons.
These flying heroes carried all sorts of vital info between stations, and did you know that you could be shot for interfering with an official pigeon? It happened.
Hut 11 houses interactive displays describing how Women's Royal Naval Service recruits were trained to use the Bombes – this is great, you can see where the Lottery funding went – and there's a lot of enjoyment to be had wandering about from hut to hut too.
They've been careful to install period sound effects about the place – as you amble past the grass tennis court, you can hear balls being thwacked around and the bicycle sheds tinkle with the sound of bells. The attention to detail is lovely.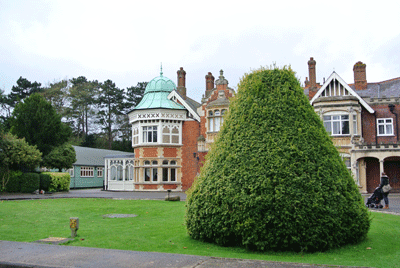 After about 90 minutes, though, mini-road-tester was getting itchy feet. "Yes, daddy," she appeared to think, "the fact that Engima posed 159 million million million codes that changed on a daily basis does make the efforts of the Bletchley codebreakers all the more staggering, and these beautifully maintained grounds are a verdant, multi-sensory treat, but I really like the bonging sound the Mistubishi's sat-nav makes and I want to get back in the car."
That's probably what she was thinking.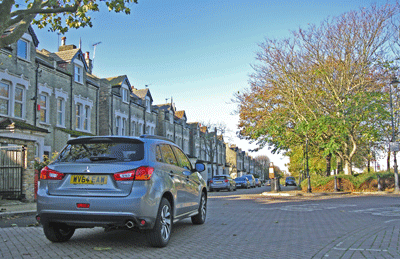 Brilliantly, of course, we can explore all the huts that we missed another time, thanks to those annual passes. If, that is, we can ever find the place again.
We'd better make sure to return in an ASX, just in case – Milton Keynes works as a great entry into Bletchley Park, its baffling roads acting as a sort of complex cipher, but thankfully the clever Mitsi is just the tool for unravelling it. The fact that it's a thoroughly comfy place to be, with its bum-warmers and oodles of elbow-room, is merely a bonus.
Churchill would've liked it, probably.