In case you hadn't noticed, Gocompare.com is bang into comparing stuff.
So in a new series, imaginatively titled 'Compare THAT!', our expert comparison boffins have decided to run the rule over a series of things which split opinion.
First up, the big issue which has been dividing families and polarising bacon rolls for the best part of 200 years: the ketchup v brown sauce debate.
Click the button to expand...
[link url='http://www.gocompare.com/coveredcontent/coveredimages/383273/sauce-debate-final-final-final.png' fancybox]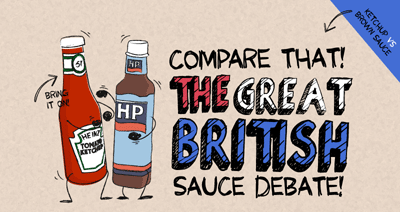 [/link]