Despite tough economic times, 2014 was a record year for new businesses, as more and more of us decided to give that plan we'd been nursing for years a try.
Of those businesses, some will be good, some bad and others downright insane, so how do you know if your particular idea has a chance of success?
Well, to help you out, we spoke to Gary Keery who, along with his twin brother Alan, is turning his love of cereal into a money spinner. The result is the Cereal Killer Cafe, a place where you can get your hands on any one of 120 different types of cereal.
As ideas go it's attracted its fair share of discussion.
In the weeks since it opened, it made national headlines, sparked Twitter rage, attracted death threats and seriously angered one Channel 4 journalist.
More importantly, though, it has scored big with customers and Gary's only problem at the moment is keeping up with demand.
Who better, then, to talk about taking a mad idea and making it a success?
Get drunk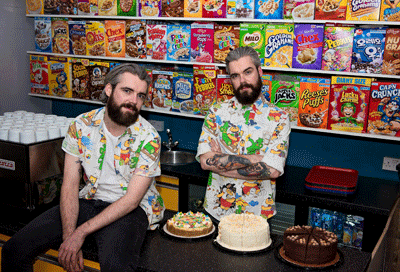 Great ideas come to you while drunk – as well as quite a few terrible ones. For Gary and Alan, their moment of inspiration came while recovering from a hangover. 
"We were out and about in Shoreditch seeing all the choices that you have there," he remembers. "All I wanted was a bowl of cereal and it was strange that, although so many of us eat it, there was nowhere we could go where we could get it."
Lesson number one, then, is that if you find yourself needing the service, the chances are someone else will too. 
Does anyone else want it?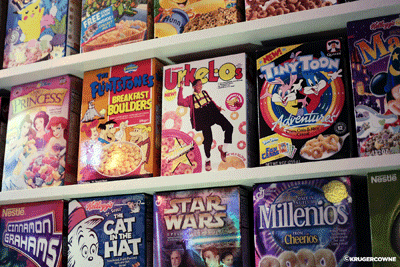 The next stage is to find out what's already out there.
The twins went home and began researching the market. There were no cereal cafes in London, although they did find some in the USA which were doing a brisk trade.
It was enough to convince them to get out on the streets and ask people whether they would actually use a cafe devoted to cereal.
"The reactions we got were always extreme," he says. "People were either very enthusiastic or completely against it. People either loved it or hated it, but they always talked about it."
Part of the research was finding out whether people would pay hard-earned money.
Any business needs to run a profit, which means covering the cost of business premises, staff and sourcing the cereals in the first place. Here again, they were met with a pleasant surprise.
"On average people said they were happy to pay as much as £4, with some suggesting they would pay as much as £6," said Gary.
In the end they settled for a slightly lower price.
"Today you can buy a bowl of cereal [in our shop] for around £3," said Gary.
Get help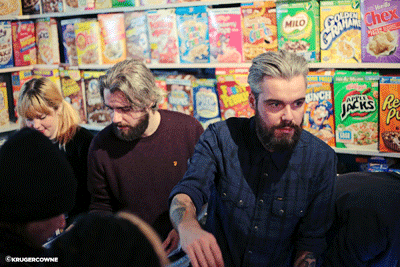 All the bright ideas and business acumen in the world will only take you so far. What you need as much as anything else is cash.
The brothers initially invested their own money into the business, but when they approached banks for a loan they hit a brick wall. "If I had one piece of advice for anybody, stay away from banks," he says.
"They don't want to know about new businesses and will just dent your confidence."
However, help did arrive in the form of Virgin Start-Ups. "They were great," he recalls. "They not only helped us with some funding, but gave us great business advice and helped us with our business plan."
There are many similar schemes around to help start-up businesses.
They can offer funding in some cases to get you on your feet, but what's much more important is the mentorship they can bring. As a new business owner you're likely to make plenty of mistakes. They can help you ensure that none of these prove fatal.
Don't listen to the naysayers
There's always a chance that your idea might not be universally popular, and some may be vocal in their disapproval.
For Gary and his brother this went to extremes. After a car crash of an interview with Channel 4 the brothers found themselves at the centre of a Twitter storm, which even resulted in death threats.
The reason? The fact that they were charging more than £3 for a bowl of cereal in Tower Hamlets, one of the poorest regions of London. Cue debates about gentrification, poverty and inequality – all focused on one cafe.
However, they managed to turn it around with an open letter back to the reporter. 
"I am from one of the most deprived areas in Belfast, so me and my family know all about poverty but haven't had to blame the small business owners in the area for it," he wrote. "If you want someone to solve the poverty crises in London, I don't think I'm the man to do that as I am too busy trying to cure Ebola and get Kim Kardashian to keep her clothes on."
This also went viral and pretty soon the fickle tide of public opinion had swung around. Gary and Alan were fighting the crowds off and they continue to come back for more.
So the moral of the story is this: even the craziest of ideas can make successful businesses and, while not everyone may embrace it, even negative publicity can help you out – as long as you respond to it in the right way…