Our pets are the loves of our lives. Whether you've got a pampered Pomeranian or a spoilt Siamese, animals deserve to get a little treat at the most romantic time of the year.
But chocolates or roses just don't cut it when it comes to our four-legged friends - mostly because they could be harmful. So, take a look at our pick of the best ways to spoil your pet this Valentine's Day.
A spa day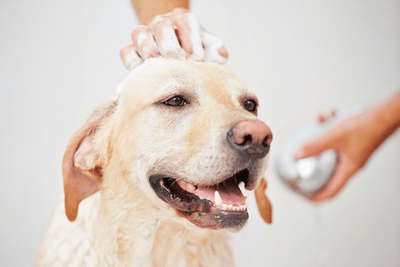 Providing your pet with a day of rest and relaxation may be exactly what they need to feel rejuvenated and looking their best.
Pet Spa London offers pet-grooming services and spa treatments, including pedicures, massage and even 'animal communication' and reiki healing. According to Pet Spa London's website, "an introductory session provides an opportunity for our reiki master to learn about your pet's issues and to begin communicating with your pet".
Alternative therapies for your pet, including acupuncture and hydrotherapy, may even be covered by your pet insurance if your pet is poorly.
Catch, boy!
Treating your pet doesn't have to be expensive. If your cat or dog chews through their toys in no time, take a look at Kong Toys - made with durable, thick rubber, these toys last and provide pets with a fun and interactive plaything.
We especially like the Wobbler which will keep your dog on its toes!
@emilykbater Kong toys are awesome for dogs though. And my cats have a Kong massager brush thing they love. Excellent brand.

— Betsy (@betsymartian) January 12, 2015
Check them into a hotel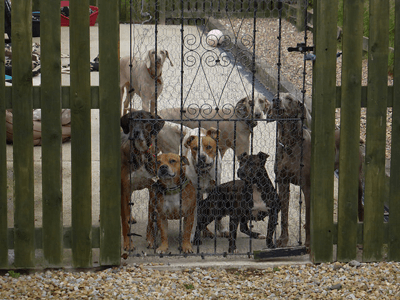 Pippa Unwin's collection of canines enjoying the facilities at Top Dog
If you're planning your own romantic break, why not give your pet a bit of luxury rather than checking them into a standard kennel?
Pet hotels offer grooming services, a room for your pet to make their own, space for them to exercise and an online webcam service so you can check in with your dog or cat while you're away.
Top Dog luxury pet hotel near York decorates each of its rooms in a different style, from a seaside suite, to poker room, to country cottage.
Pippa Unwin is a dog rescue fosterer and uses Top Dog to board her animals - sometimes up to seven at a time - because they can all share a room in comfort.
"The 'suites' are indoors, double-glazed and tiled," says Pippa. "At standard kennels, some say they have indoor runs, but really they just mean a bit that is weather protected. They're open to the elements most of the day, sometimes all day, depending on the kennel.
"The suites are homely - they have a bit of carpet, heating, TV. It's more like shutting your dog in a nice kitchen instead of locking them in an outdoor utility room.
"We take all their bedding, food bowls, food etc. While that might just seem like we're doing the work for them, actually it gives us comfort that the dogs feel more at home than they might otherwise."
Higher-end pet hotels may be more expensive than a kennel, but Pippa says they're worth the extra money.
"While it isn't cheap, for us it actually isn't much more than we might have to pay in a conventional kennel as we would need two or three of those with our brood. Owners of one small dog may not be able to say the same, but for us the cost is far from unreasonable."
If you can't bear to leave your pets behind, you could look into getting them their very own pet passport and taking them with you.
Microchipping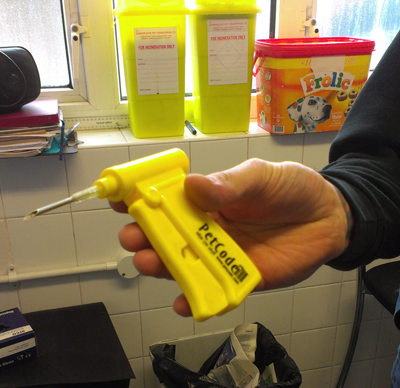 Pet microchipping is quick, easy and essential to ensure that if your pet gets lost it can make its way back to you safely.
You can expect to pay between £20-£30 for your pet to be microchipped at a vet, although Dogs Trust is currently offering the service for free through vets until the end of March 2015. After this, it'll be available at rehoming centres and at some of the charity's events.
Dog microchipping numbers are set to rise in coming months as the UK Government announced last year that all dogs in England are to be chipped from 2016. The Welsh Government has made microchipping compulsory by 1 March this year.
Glampetting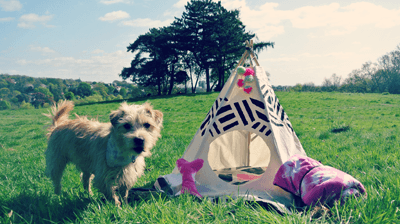 If your pet's basket is in need of an upgrade why not treat them to this cute tipi? Perfect if you're looking for a prettier alternative to a standard basket, this tipi comes complete with a handmade wool pom-pom and can be monogrammed with your pet's initials, which is obviously what every cat or dog basket is missing.
Available in two different sizes for both cats and dogs, there's no excuse not to treat your pet to a unique sleeping experience.
Get covered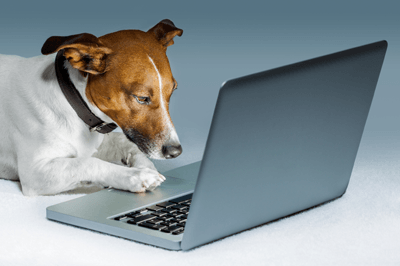 No matter what type of pet you have, getting them the right level of pet insurance is one of the best gifts you can give them.
Making sure your pet is protected in the event the worst happens is important, not just for them but for your peace of mind too.
Give to charity or volunteer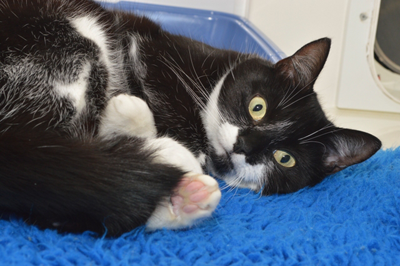 If you think Rex or Whiskers is already spoilt enough, look into donating money to an animal charity or maybe consider volunteering for your local cat or dog shelter. Just try not to fall in love with any more cuddly creatures, or your existing furry family may not be happy…
What are you treating your pet to this Valentine's Day? Let us know on Facebook and Twitter