You've booked into a plush hotel for a romantic weekend away (you sly old dog), there's a TV in the bathroom and a shoe buffer you fully intend to take advantage of. But before you can set about wooing your other half, you need to Google the perfect restaurant within walking distance.
But you find that you're unable to connect to the hotel's wi-fi without paying a fee… you've already shelled out £180 for the room, surely it should be included in the price?
Travel blogger Heather Cowper of travel blog Heather on her Travels said: "For me, free wi-fi is something I expect in every decent hotel, like a hot shower and lights that work. Lack of free wi-fi is a deal breaker that would make me choose one hotel over another."
Travel writer and consultant Julie Falconer of A Lady in London added: "In most cases, internet access should come [as] standard. If for no other reason, allowing guests to access wi-fi for free provides them with an opportunity to give brands free marketing via their social media channels."
But it seems that hotels are catching on to the fact that it's an important factor for customers when choosing where to stay. A spokesperson for the Holiday Express hotel chain said: "In today's fast-paced world we know that travellers need to stay connected. At Holiday Inn Express this is one of our hallmarks that ensures guests have a convenient and comfortable stay."
The trade-off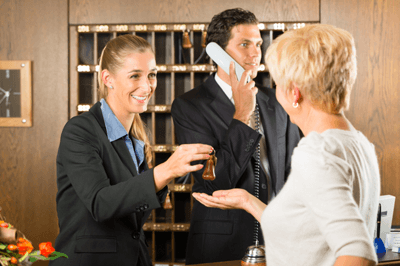 Why can't all hotels follow suit then? Time to get technical… 
Less expensive hotels tend to be franchised – which means they can maximise profits by building the cost of wi-fi provision into the overall room rate.
Higher-end hotels are instead likely to be operated by brand management companies which can maximise revenue by charging for wi-fi as an add-on – particularly as those choosing more expensive accommodation are likely to be less price-sensitive and therefore more willing to stump up an internet surcharge.
In addition, the cost of setting up wi-fi in a large hotel is a lot higher. When you take into account the equipment, network costs and making sure that it's accessible throughout the whole hotel, you're not exactly talking £10 a month.
Writing for the Telegraph in 2013, hotel guru Alex Polizzi said: "We hoteliers are all embarrassed that we still have to charge you, goodness knows, but if we were making enough money to provide it for free – are you kidding? Of course we wouldn't charge."
Fees can come in many guises though – if in doubt always phone ahead to definitively check a hotel's policy, but why not take a look at Covered mag's guide to hotel wi-fi in the UK?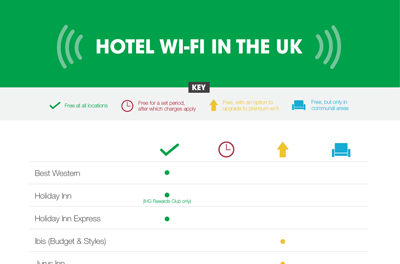 So let's take a look at the different types of hotel wi-fi pricing structures...
Life is suite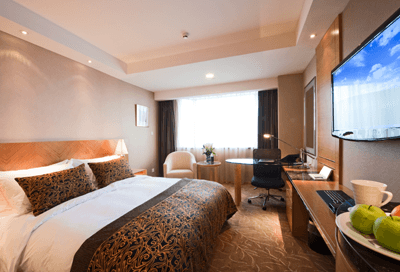 Hotels may offer free wi-fi for those who are staying in more expensive rooms or a swish suite, but the rest of us will have to pay for the privilege or use the internet in a communal area, which brings us nicely onto…
Free wi-fi in communal areas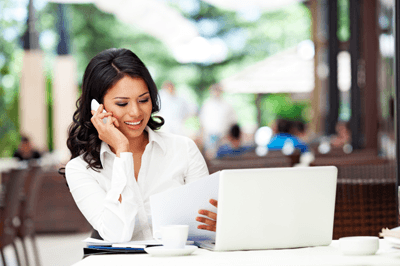 Some hotels, including the Warner Leisure chain, may have free wi-fi but only in designated shared spaces like the restaurant or bar. This can be useful when you're just checking your emails, but not for any work you had planned.
Rewards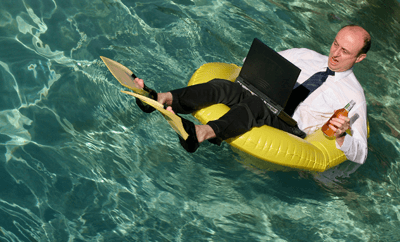 Rewards-based schemes offer free wi-fi, but only subject to certain terms and conditions. For example Holiday Inn charges for the internet in most locations, but if you're part of the IHG rewards club (which is free to join) there's no fee.
Also, Jurys Inn has free basic wi-fi in all UK locations but you'll be charged for the premium package (see below). However, if you book your stay through the hotel chain's own website, it's free of charge.
Currently, complimentary wi-fi is only offered in lobbies and public spaces in the Marriott chain. But as of 15 January, 2015, free wi-fi in guestrooms will be available to some 47 million Marriott rewards members when they book directly by using the chain's own website, it's mobile app, or over the phone.
Wi-fi serious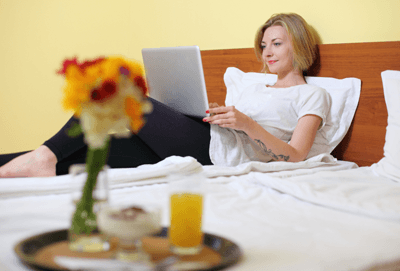 If you're planning a heavy internet sesh, like streaming TV shows, you're probably not going to get very far using bog-standard wi-fi. This is where some hotels will charge you for faster broadband.
Hotel operator Accor announced last summer that it was rolling out free basic wi-fi in a number of their chains including Novotel, Mercure and Ibis hotels.
Managing director of Accor UK and Ireland, Thomas Dubaere, said: "Free wi-fi has become the norm at many coffee houses or bars, but in the past with hotel groups it can vary from property to property and differ from public areas to bedrooms. We recognise that guests expect to have free wi-fi wherever they are in the hotel and for it to be a quick, high-quality connection."
However, the free wi-fi they provide is only up to 512kbps, so expect a rather slow connection. To upgrade to its faster fibre optic broadband you'll be charged.
Free to a certain point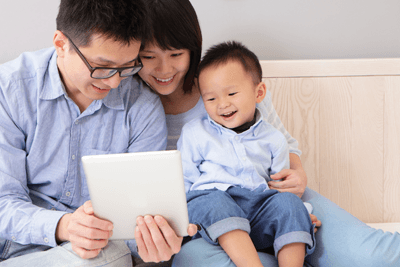 It's not unusual for hotels to offer free wi-fi for a certain period of time, after which they'll charge a fee which will increase the longer you use it.
For example, budget hotel chain Travelodge gifts patrons half an hour free wi-fi before introducing a fee. What isn't clear is that it's 30 free consecutive minutes, so you can't dip in and out as you please. Make sure you plan what you want to use for your window of internet opportunity to really get your money's worth.
A Travelodge spokesperson commented: "Our customer analysis has identified that not all of our 17 million customers who stay with us annually want wi-fi. Therefore rather than charging everyone for a service that they don't need, we offer a free 30 minutes wi-fi service and option to purchase 24 hours wi-fi for £3.00 – for people who need a longer service."
So would you stay in a hotel that charged for wi-fi or have you been unexpectedly charged in the past? Let us know onTwitterorFacebook