Dig out your toolbox, clean off your brushes and bust out that Pinterest board – home improvement season is here once again.
Hardware stores have maybe gotten busier earlier this year – thanks to a certain film release – but we're not talking about that kind of DIY, folks. It's time to refresh your rest room, bedazzle your dining room and liven up your living room – just don't forget to put down the dust sheets.
As the nation's amateur DIYers get out their hard hats and hammers, we run down the ways to make DIY simpler this spring.
Do your research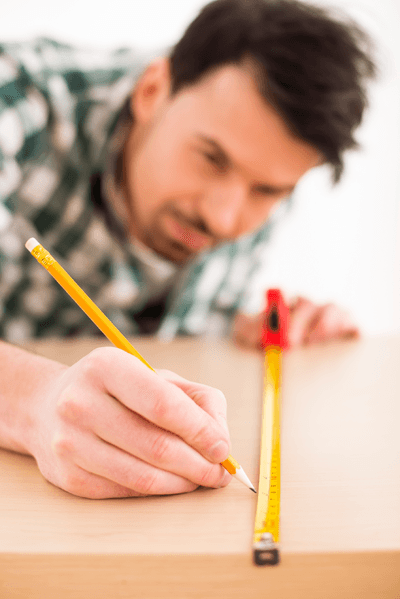 Fail to prepare and prepare to knock a whopping great hole in your wall, as the saying goes. The worst thing you can do is go into a DIY project without the necessary planning or equipment, so it's essential to read up on what you're doing, watch online tutorials and make sure you have everything you need before wading in. No-one appreciates a wonky shelf or a messy paint job.
"You can do more than you think," say Christine and Jan from DIY blog Little House on the Corner. "A lot of projects around the house may seem daunting at first, but if you do the necessary research, you'll realise that a lot of them aren't as complicated or as difficult as you thought!"
Call in favours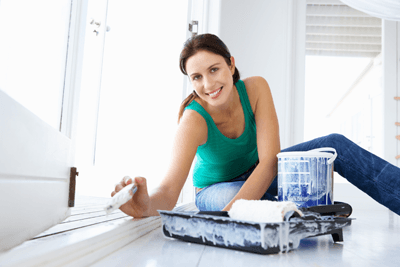 Got any family or friends who are handy with a spanner? When you're doing a bit of DIY it's always a case of many hands make light work. Provide plentiful cups of tea and the promises of a takeaway at the end of the day and you're sure to get willing helpers.
Instead of spending precious funds on expensive equipment, borrow it from family and friends or from a sharing website like Rent My Items. You can also rent equipment for the day fairly cheaply from your local builder's merchants.
Don't be afraid to get creative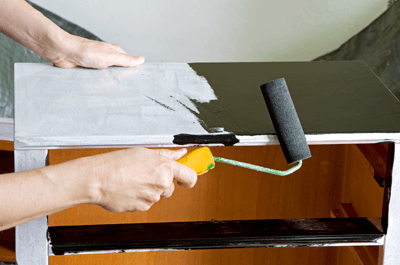 Updating your home doesn't need to be complicated. Upcycle some old furniture to give it a new lease of life, refresh a wall with a new, jazzy colour or simply buy some new interior decorations to give rooms a bit of pizzazz.
"Upcycling can definitely save money, but you must be able to spare the time and be patient as renovating yourself is a lot slower," says home interiors blogger Antonia. "However, discovering great finds at flea markets and getting hands on with furniture painting and updating old, unloved pieces with new handles is very rewarding as well as cost effective."
If you've got any kids or other interlopers hanging around, give them something to do and put them to work on something unique like a cool and thrifty floor made of pennies.
Know your limits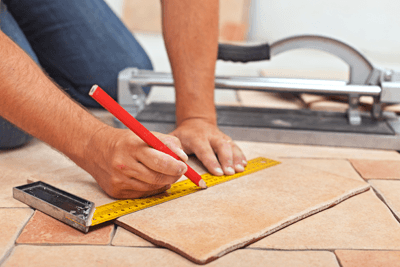 When it comes to doing DIY, pay no heed to the advice of early '90s favourite 2 Unlimited.
Know your limits before diving into a project. Look on YouTube, watch the process and weigh up whether it requires lots of skills you don't have. If something calls for lots of effort and time but not a lot of skill, you might be better off doing it yourself.
Leave it to the professionals

Some serious work around the home is best left to those who know exactly what they're doing.
Don't go near your electrics without a professional and leave plastering to the masters – it only looks easy because they know what they're doing.
If you're interested in learning how to plaster or decorate to a professional standard, the DIY School offers courses for beginners who want to become their own handymen. 
Tell your insurers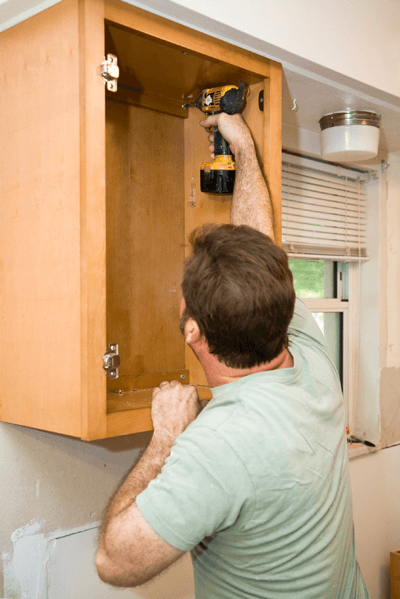 Updating your home means updating your home insurance too. Let your providers know if you're getting builders in so you're properly covered and don't forget to check your insurance to make sure that you're protected if something goes wrong. Paint on the carpet or a wayward hammer through a plasterboard wall will be nothing but a nuisance if you've not got the right cover.
Are you planning any DIY this springtime? Tell us onFacebookandTwitter