Whether you're trading up, scaling back or merely window shopping this year, these are our favourite five of '15 that have stuck their heads above the parapet thus far.
Mash Roadstar 400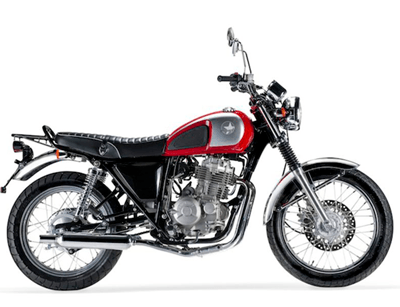 Image: Mash UK
Could this be the best new bike you've never heard of? If you're into a big dose of nostalgia with an attractive price tag, then perhaps – as long as you're no label snob.
It's not often that we're treated to an entirely new brand, so it's curious that French company Mash's first UK launch is a blast from the 1970s past, with this Chinese-built, air-cooled,  A2-friendly single, with shamelessly retro roots.
"People are just seeing the tip of the iceberg – there's a lot more to come," explains Richard Johnson, owner of Mash importer HQB Sport and Leisure Ltd.  "There are a couple of exciting derivatives on the way soon…"
And indeed, a perusal of the company's Facebook page turns up something exciting lurking among a raft of mouth-watering customised cafe racers.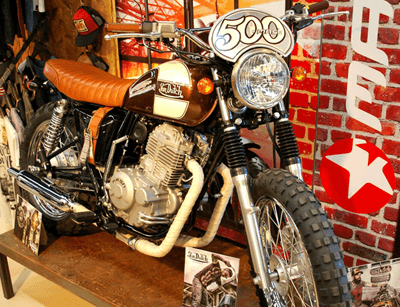 Image: Mash UK
This achingly cool Von Dutch bike is decked out in the graphics of flying-eyeball artist Kenny Howard (aka Von Dutch), who painted the bikes of Steve McQueen. This bike's beauty is only emphasised by its exclusivity: "There'll be just 20 units in the UK and 200 worldwide," Johnson told us.
In the meantime, Mash UK are working hard on a dealer network for the Roadstar, so spares and repairs shouldn't prove a problem.
"In eight weeks we've got 30 dealers, but we're aiming for 40 to 50," said Johnson.
Yamaha might have been earlier to the singles club with the SR400 but, as a direct competitor, this one's competitive indeed at over a grand less list price. Plus, as Johnson points out, the Roadstar has the practicality of an electric starter as well as the simple joy of a kicker – so you can fill your retro boots without the hassle of trying to thrash it into life on a frosty February morning.
Kawasaki Ninja H2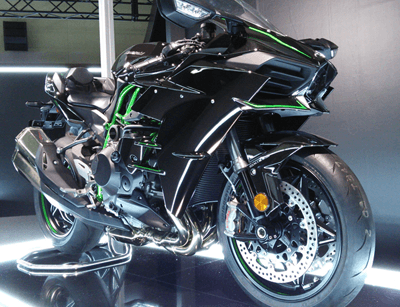 Image: Hetarllen Mumriken via Flickr
From the new and unknown to one of the most recognised breeds of motorbike on the planet – the ubiquitously green Ninja. The H2 is also at the other end of the scale in terms of performance and refinement, with this detuned version of the track-only H2R that still puts 210 horses at your disposal.
Taming the H2R enough to produce the road-legal H2 has meant shushing it with an Akrapovic curved carbon silencer and the necessary measures to meet the relevant emissions regulations, as well as the obvious headlamp, number plate and indicator additions. Yet essentially this supercharged steed is still big on race heritage-meets-cossetting tech.
At £22,000 on the road, this one's probably eye candy only for most of us real-life riders, but we can dream…
BMW S1000RR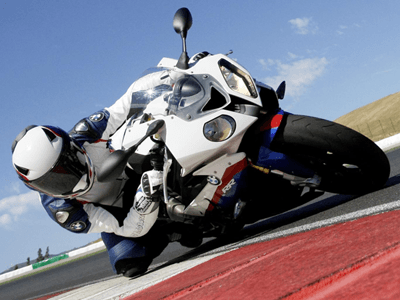 BMW's S1000RR shook the superbike world back in 2010 and, although its reputation still precedes it, it's ripe for an overhaul this year. Power output has gone up to 199bhp, the weight has come down by 4kg, the geometry's been made livelier and the wheelbase longer and more stable.
There's plenty of technological and electrical advancement on offer to temper that ferocious power with safety features galore. Our favourite is the instrument panel, which records your actual and maximum lean through bends – though with that goading you on to get your knee down, this might be one safety device that won't have the desired effect with those devil-may-care wannabe track stars.
Ducati Scrambler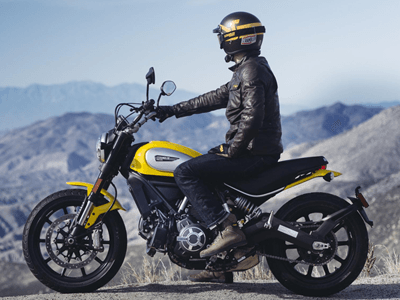 For too long Triumph's Bonneville was pretty much the only widely available modern classic on offer to bikers wanting to get their nostalgic rocks off without maintaining a vintage machine, but recent years have produced a raft of competition from Moto Guzzi, Yamaha, Kawasaki – and now this extremely tempting proposition from Ducati.
The Scrambler looks 100% the part, has an air-cooled twin kicking out 803cc and comes in a decent choice of four trim levels from the pared-down Icon to the slightly more modern-looking Full Throttle.
The Italians might be making a shameless leap onto the retro bandwagon with this one, but with a starting price of £6,995 the Scrambler looks like a fun, funky and affordable retro all-rounder.
Honda CBR300R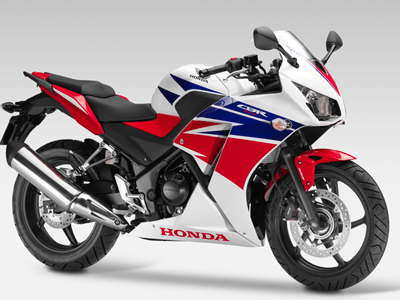 Image: Honda
Along with the retro rangers, another massive trend that's sprung up in the last two years or so is the rise and rise of the modest motorbike. Machines of circa 300cc or less are now cropping up in the ranges of most manufacturers and, although they come in all sorts of guises, from off-roader to die-hard commuter, perhaps the most appealing type is dinky supersports like this one.
Taking an identical trajectory to the 300cc Kawasaki Ninja (not to be confused with the range-topping and monstrously powerful Ninja H2 featured above) by levelling up from a 250cc model, the Honda is obviously a direct competitor to it, but with the added bonus of ABS as standard. It'll probably never achieve the Ninja's hooligan street cred, but it's £600 less for what's essentially a similarly fun, practical and spunky little bike.