It's fair to say that make do and mend has undergone a bit of a renaissance lately.
The Great British Sewing Bee is back on telly for a third season, a new sewing magazine has hit the shelves and stitching fever is sweeping the nation (not literally, sewing with a fever could result in injuries and should be avoided).
Whether it's making something from scratch, fixing that pesky hem or simply sewing on a few buttons, a new generation are discovering the joys of sitting behind a sewing machine and seeing a piece of clothing created before their eyes.
We asked a collection of avid stitchers how sewing has improved not only their wardrobes, but their lives too.
A new skill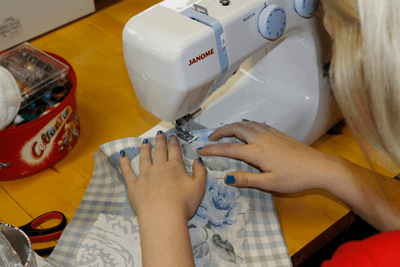 At Port Talbot Women's Aid (PTWA), sewing and upcycling is giving volunteers and women who use the service a way to improve their lives by learning new skills while raising money for the charity.
The Material Girls project began by selling clothes online before holding upcycling and sewing classes, bringing in a professional sewing teacher to help the women upcycle clothes and make cushions to sell online and locally.
Caroline, 24, was referred to Women's Aid by her health visitor when she and her partner were having problems. She saw signs for upcycling and decided to come along.
"Once I started I realised how good I was getting and I've made lots of things since," says the soon-to-be mum of two. "I enjoyed art when I was in school and I've been using fabric paints to design cushions."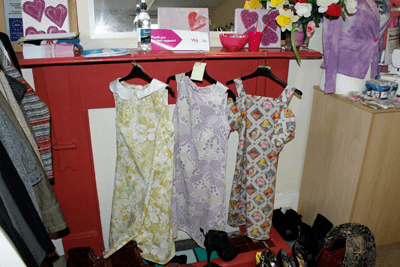 Sewing has become a family affair for Caroline, who has also brought her mum along to class. As we chat she's finishing a Frozen-themed Christmas stocking for her five-year-old daughter which was meant for last year, but she says it'll be in time for next Christmas.
Caroline shows me a cushion she made which she's planning to sell to a friend, and she's already had requests to make more. Caroline and her mum are both unable to work – most of the women who volunteer are unemployed and looking to build their CVs.
"Our aim is to empower the women who come through the service and to help them to gain a skill which could help them towards employment and a means of making their own money," says Holly Aspey, who has worked as a coordinator for the enterprise for three years.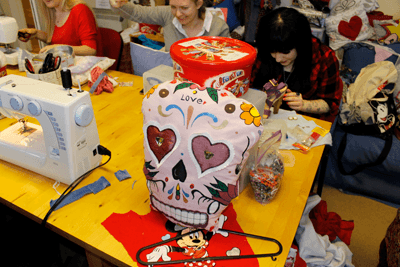 Now five to six women come every Wednesday to upcycle and sew, selling what they make to raise money. "Learning how to upcycle and reuse what they've already got is important for them, especially as they're on a tight budget," says Holly.
"We try to keep it really simple – even if they just learn how to sew on a button, that's something."
Investing time and money
Aneira Davies, a 29-year-old freelance journalist and blogger from Llandeilo in west Wales began sewing while in university and can spend anywhere from £10 to £50 on making a dress.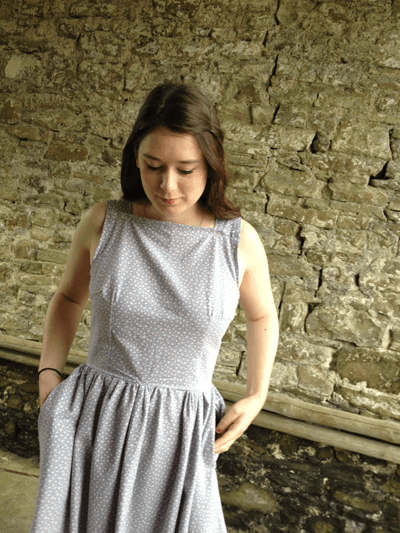 "It's more of an investment as I don't mind spending £50 on fabric, whereas I probably wouldn't spend that amount of money on a dress from a high street shop unless I really loved it.
"Sewing is something that you buy into, that you do as much for the skills and fun of it as for the actual make.
"It's really rewarding to make something from scratch that you or others can wear and that can be tailored exactly to your measurements and style."
'Fashion isn't sustainable'
London-based Elena Cresci, a 25-year-old community manager, started sewing while living in Germany and after developing her skills she decided to stop buying new clothes for a year – she documented the experience on her sewing blog.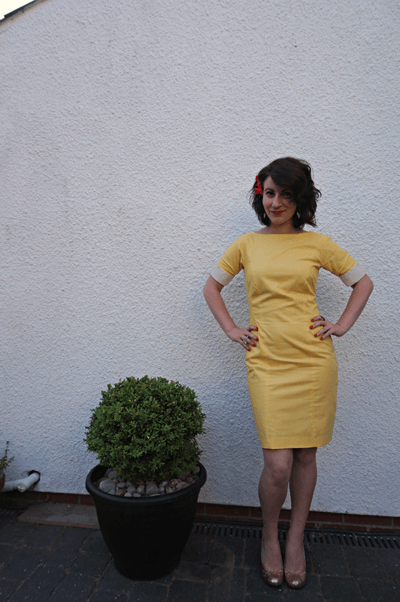 "I felt my sewing output would improve quite a lot if I cut down on the cheap clothes I was buying. It also made me think a lot more about my clothing consumption and where I buy my items from. I bought a lot of second hand too.
"Nowadays, I'm back to buying clothes, but I actually don't shop that often. I've really upped my sewing game of late, which means I don't really want to buy new clothes that much."
Elena points outs that while sewing your own clothes is more sustainable than buying from the highstreet, you may not know the origins of the fabric you buy.
"It's hard because fashion isn't sustainable in the slightest. I think we can manage it somewhat by making our own clothes but realistically we're still buying fabric from similar sources.
"If we're talking labour, that's a bit different – you make the clothes yourself, you know exactly what kind of conditions it's made in. But then you don't always know that with fabric."
Beg, steal and borrow
What advice would they give to sewing novices? "I'd suggest getting a good machine and to start with easier fabrics like cotton," says Aneira. "It's a good idea to build up a collection of patterns which you can reuse and buy zips or other sewing notions in bulk to save money."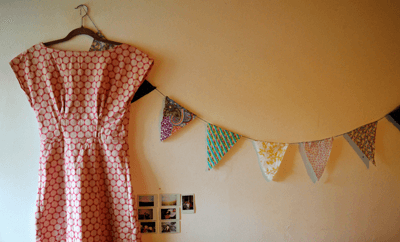 Elena says: "Buy a good book for beginners with loads of patterns! I wish I had. Tilly Walnes' book Love At First Stitch is a really good shout.
"Try to borrow a machine if you don't want to buy one, or you can stitch by hand if you don't mind it taking a while."