Sipping Mai Tais under a parasol in the warm enveloping glow of the hazy afternoon sunshine may be some people's idea of a good holiday. But others prefer getaways with a little more adventure.
Inspired by a trip to the Telegraph Outdoor Adventure and Travel Show, we're raring to trek to the top of a seemingly never-ending mountain, lungs gasping for oxygen as we triumphantly stick our Covered flag into the summit and punch our fist triumphantly into the air.
So here's a selection of heart-pumping holiday destinations that caught our fancy as we perused our way through the adrenaline-filled exhibition.
Slovenia
It may not be the first holiday hotspot you'll think of, but you'd be wise not to overlook Slovenia, which offers challenges galore set against a breathtaking backdrop.
You won't want to miss Triglav National Park. Nestled among the Julian Alps in north-west Slovenia it's home to Triglav, the highest mountain in the country. In the park itself, which makes up 4% of the country's total area, you can do some mountaineering or rafting along the Soca river.
Slovenia also borders Italy, Croatia, Austria and Hungary so you could potentially make it a multi-country expedition.
Croatia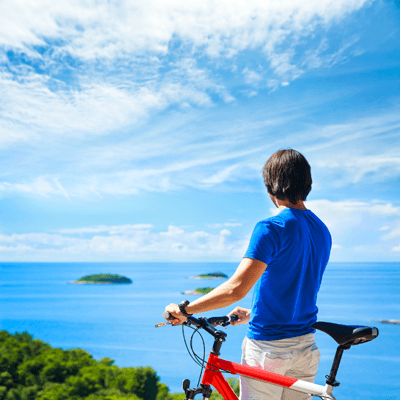 Speaking of Croatia, one of the best ways to see the country is on two wheels, and it doesn't get much better than pedalling along the Dalmatian coast. Island-hop to your heart's content on the crystal clear waters of the Adriatic, whether you want to go as part of a group or on a self-navigated tour.
You'll definitely want to swing by Dubrovnik and take a wander along the city walls, drinking in all that this historic city has to offer. Music aficionados will be spoilt for choice too with festivals galore all throughout the summer, including Soundwave and Sonus festival.
Italy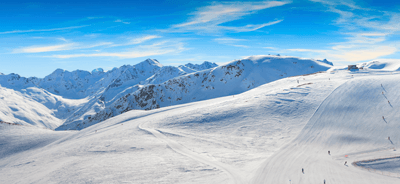 Calling all snow enthusiasts! Why not give Livigno in Lombardy a try to get your freezing thrills? When it comes to snow sports the Alps are high on every enthusiast's wish list and it's easy to see why.
One of the more extreme pursuits to try is heli-skiing – as you can see from this video, it looks pretty thrilling.
Also we're pretty sure apres-ski counts as a sport too…
The Azores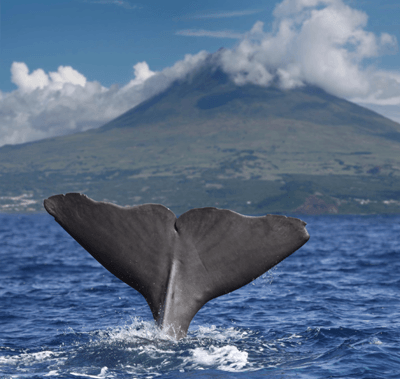 If, like us, you were quite puzzled as to where the Azores are located (a suburb of Birmingham perhaps?) ponder no further. It's actually an autonomous region of Portugal and you should definitely pack your snorkel.
The island of Pico and its archipelago are surrounded by the Atlantic Ocean and there are some pretty amazing diving expeditions to embark on including shark diving, swimming with dolphins or exploring shipwrecks in search of forgotten doubloons.
If you prefer to stay away from the water you can explore the volcanic landscape from above while paragliding.
South-west Germany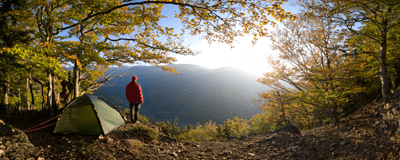 We're talking about the Black Forest in particular and not just because it's presumably full of retro gateau. It may sound like the location for a Grimm fairytale but it's actually an amazing place to go mountain biking with a 280-mile trail spanning the forest.
You don't have to be the next Victoria Pendleton to give it a go, with many hotels hiring out electric bikes to help take the sting out of punishing inclines. You can also venture around Lake Titisee by foot or boat for a panoramic vista to remember.
Northern California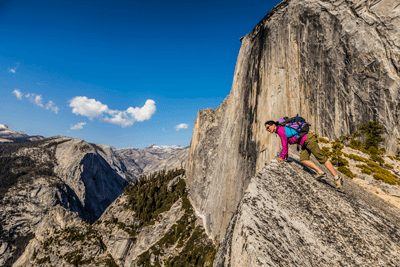 Let's venture outside of Europe to one of the most famous national parks in the world. Coming in at an impressive 1,200 square miles, Yosemite National Park is ridiculously massive, so you may want to pack your sensible shoes.
There are a range of different trails to take depending on your ability, from a 16-mile trek around the imposing Half Dome taking in majestic waterfalls, to half-day hikes on more level ground.
It's also a snap to get to if you don't want to drive, with regular trains and buses to the park. Don't ignore the camping rules though – Yogi Bear may have been cute as a cartoon but he isn't so cuddly in real life.
Have you ever been on an adventure holiday? Share your experiences and tips onTwitterorFacebook