Ok, I'll admit it – I've never visited Norfolk before. Well, I did buy a Renault 19 16v in Diss sometime in the early 2000s, but that was really more of a transaction than a holiday. This isn't a diss on the historic east-coast county, it's just that I never got round to it.
Besides, I'm Alan Partridge arrived when I was 15, so Norfolk-themed whimsy was strong social currency in the schoolyard – I may not have been to Spixworth, Sprowston or Hemsby, but they're inextricably interwoven into my list of comic touchpoints. I sort of feel like I know the place.
Still, it's probably high time to go and take a peek. And where better than Cromer?
The self-styled 'Gem of the Norfolk coast' features a very old pier, oodles of impressive buildings and a beach with real, actual sand on it.
The fabled Cromer crab is supposedly quite the delicacy too, and heralds a high likelihood of finding tourist tat of the 'I caught crabs in Cromer' variety. What's not to like?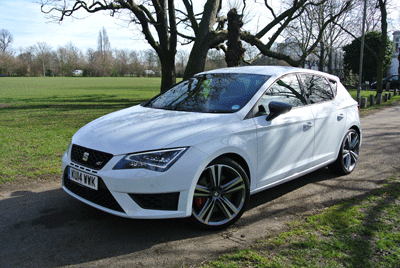 What to drive on such a trip, then? Well, channelling the spirit of Partridge (which Norfolk people really love you to keep mentioning, seriously), it seemed apposite to use something else that I was enamoured with as a teenager: a hot hatch. And they don't get a lot hotter than Seat's Leon Cupra 280, so this is where we find ourselves.
It's a brilliantly bonkers car, this. Its 276bhp is as much as you'd find in a Lotus Evora or TVR Griffith, and it's all going through the front wheels thanks to a staggeringly clever diff that means you're basically able to engage warp speed at any given moment.
This is surreally coupled with being a practical five-door family hatchback that's tip-top for pootling around town. And then throwing around some country lanes. And then nipping back into town again. I do love a Jekyll-and-Hyde motor, and this very much is one.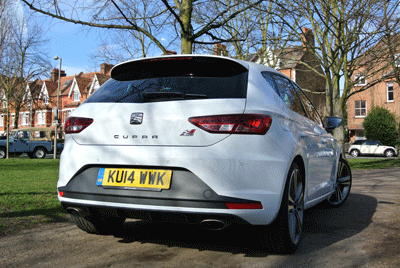 And so, family packed in, we headed Norfolkward. Despite the sat-nav's peculiar distaste for north London – she kept trying to divert us back south across the Thames at any bridge possible, and she was really keen on trying the Woolwich Ferry – we cleared the metropolis in no time and found ourselves surrounded by lush, verdant landscapes.
People complain about the flatness of the Anglian scenery, but that's cobblers – it just means that wherever you're standing, you get a view. Norfolk does a good line in trees and tractors, it's very old-timey.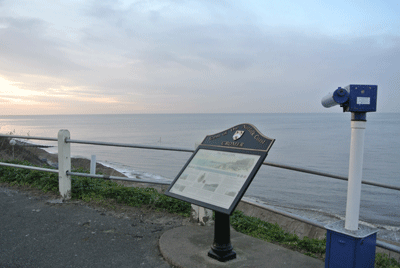 Arriving at Cromer in the early evening, we checked into our hotel on the seafront and headed out to find some grub. Given the local keenness for crab, we settled into the charming No1 Cromer – a restaurant with a no-nonsense approach to naming – and ordered… er, cod and chips, actually. I've always been suspicious of crabs, walking around sideways, being all pinchy with their little claws. What's their angle?
Top tip for families: if you order a kids' meal here, it comes in a little bucket and spade, which you can then take to the beach for sandcastling. How 'joined-up-thinking' is that?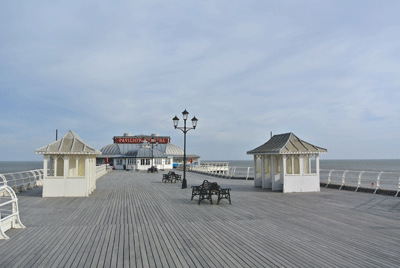 We stayed overnight at the Sandcliff Guest House, which enjoys the twin advantages of a) being in Cromer and b) being a hotel, which is pretty much all we were after. If you like insanely hot rooms and the sound of dogs barking in other guests' quarters all night, this is the spot for you.
Oh, that's cruel – the staff were very nice. In fact, everyone in Cromer is very nice. It's like they've all taken wonderful sedatives, there's a sleepy cheerfulness to the place. It's quite endearing.
The next day, after a hearty full English and a few furtive glances to try and figure out which guests owned the dogs so that we might sabotage their breakfasts, we headed down to the pier.
Now, a history nerd might point out to you that Cromer Pier is Grade II-listed, and there's been a pier there as far back as 1391, and that it stands in the shadow of the revered Hotel de Paris where Stephen Fry used to work as a waiter… but I'll simply slot in the fact that part of the Alan Partridge movie Alpha Papa was filmed there. If you're able to perambulate down that beautifully finished boardwalk without diving behind benches and shouting "A-ha!", or saying "Go to your muster stations… it's Bryan Ferry", then you have more willpower than I.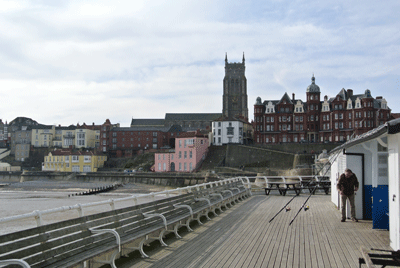 Another top tip is to get there around 09:30, at which time you'll pretty much have the place to yourself aside from the odd cheerful fisherman (well, he wasn't that odd – skewering worms with little hooks is probably pretty normal behaviour in his line of work).
And you'll also have free run of the adjacent beach which, although rather rocky, does have more than enough sand for your excitable offspring to try out the bucket and spade that they ate their dinner out of the night before and have been awake literally all night talking about. The creation of the first sandcastle will come as a blessed relief.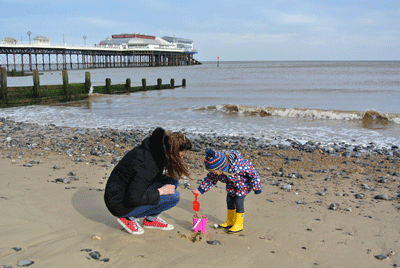 After seven or eight hundred more sandcastles, why not go for a wander through the town? The area around the seafront is like a scaled-down version of the Lanes in Brighton – just the right side of twee to still be charming and full of nifty-gifty boutiques if you fancy acquiring something for your mantelpiece that's made out of shells and driftwood.
And if you find that your little 'uns are dangerously overexcited after all that beachplay, you could ramp up the jeopardy yet further by shovelling some sugar into them. Try the Buttercups Tearooms on the High Street, they do a stonking carrot cake.
And so, after a good old-fashioned seaside jaunt, 'twas back to the Cupra for some more modern entertainment as we 'doth venture south,' as Alan would say.
We eschewed the logical path down through Norwich and instead went cross-country toward Swaffham – well, with a car this poised and agile, it'd be a shame not to throw it down some winding country lanes, right? And the Seat really is good at this stuff – hit the 'Cupra' driving mode button to firm up the dampers and encourage the DSG box to hold the gears for longer (and the doorcards to glow red!), and the multi-link rear axle and galactically vast brakes make mincemeat of the broad Norfolk countryside.
Heck, use the flappy paddles, open the windows so you can hear the exhaust bark, have some fun. Just try not to wake the family, who've now slipped into a semi-comatose state thanks to a surfeit of sea air and blood sugar…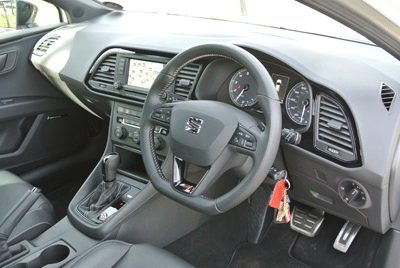 Cromer and the Cupra 280 go together like chips and vinegar, they're the perfect ingredients for a domestic family holiday. Heritage and traditionalism, counterbalanced by up-to-the-minute tech and a hilariously naughty take on the seaside funfairs of old, manifested as an actually-quite-sensible hatchback. Who needs a 'Japanese Mercedes' anyway?