We've covered plenty of ground in our Guide to Britain series so far, from ancient and modern monoliths to piers and pivotal sites of  World War II. But our latest destination might just be the strangest of all.
Portmeirion, on an estuary on the north-west coast of Wales, is unlike anywhere else in Britain. On a nice day you could well be forgiven for thinking you were somewhere on the Italian coast rather than an A-road just down the road from Blaenau Ffestiniog.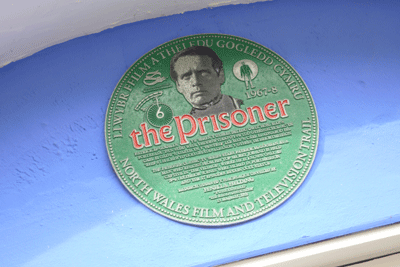 Built between 1928 and 1973 by the architect Clough Williams-Ellis, it's like the whole place is a living, breathing study of how landscape and design can work in perfect harmony. It was also the setting for whacked-out 1960s thriller The Prisoner. It's peculiar. It's whimsical. It's just the sort of thing that our Guide to Britain series is all about. But what carriage would spirit us there? It had to be a Citroen C4 Cactus.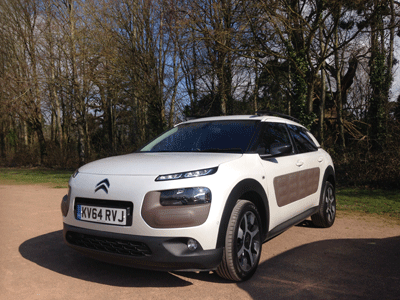 Like Portmeirion itself, you can't really be indifferent about the Cactus, with its retro-futurist lines and air-sprung body panels (which make the Cactus car park-ding-proof, allegedly).
The word that kept seeming to crop up was 'quirky'… but it isn't everyone's cup of tea. "It looks like a car someone who doesn't have a clue would buy if they were trying to be cool" opined one unimpressed colleague when it got delivered. Another went as far to describe it as "absolutely disgusting."
Well, Clough Williams-Ellis's designs didn't always please everyone either – in fact, the former summit building on Snowdon, which Williams-Ellis designed in the 1930s was described by Prince Charles as "the highest slum in Britain." But it's telling that within 24 hours of picking it up, I'd already exchanged waves with another Cactus driver at a roundabout – it's just one of those cars.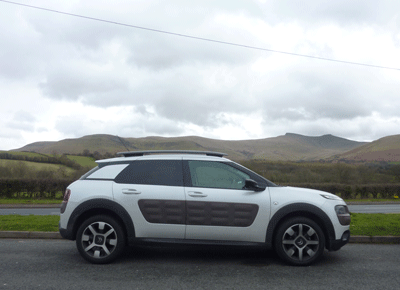 The drive from south-east to north-west Wales is long, but it's also very pretty, taking in both the Brecon Beacons and Snowdonia national parks. The lengthy schlep also gives plenty of opportunity to get to know the inside of the Cactus, with its whole 'Ideal Home Show 1968' vibe. It's most agreeable if you like that sort of thing – and I do.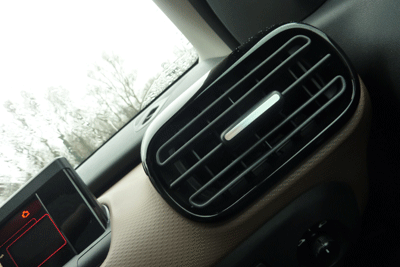 What's less agreeable is the built-in sat-nav.
Inputting locations could be scientifically described as 'a massive faff', and its hectoring Brummie burr sounds more likely to pester you about a PPI claim than get you to your destination safely. Sat-nav aside, the Cactus soon proved itself to be a fine choice for this journey.
It's surprisingly agile, handling the twists and bends of the A470 much better than you'd expect for something so chunky-looking. Getting past the legions of tractors, caravans and 'leisurely' drivers which trundle along the course of the route wasn't much of an issue, with the 1.5-litre turbo diesel engine supplying plenty of tug to overtake them without putting my life at risk.
By the time the Cactus arrived in the vicinity of Portmeirion, it was getting dark, so it was time for some rest and a sarcastically enormous portion of fish and chips at the Golden Fleece Inn before some sleep.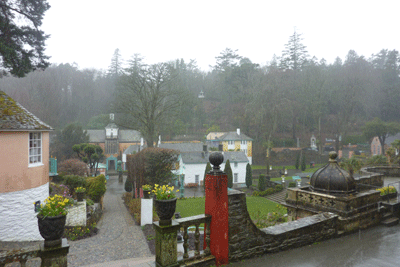 Drawing the curtains of my hotel room the next day, I hoped that the weather had begun to pick up a bit. But predictably, it rained all the way to Portmeirion, then started raining more after I'd got out of the car and paid my £10 to enter. Sure, it may look a bit like somewhere on the Riviera, but the weather lashing in from the Irish Sea felt decidedly un-Italian.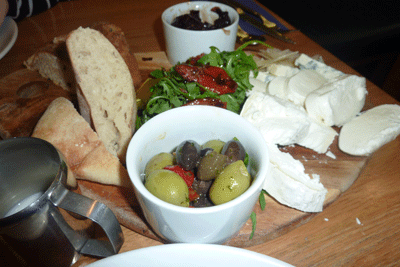 It felt like a good moment to get out of the weather, and there are plenty of places to seek refuge from wind and rain. Beating a hasty retreat to the Blue Cafe, I ordered a magnificent cheese platter (a big Italian ploughmans, or 'pranzo del contadino', if you will) and a large coffee and waited for the rain to subside.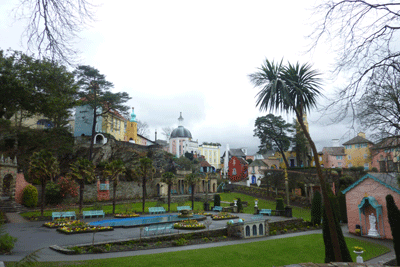 By this point, the weather had begun improve. You can't really fail to see what a wondrous, strange and peculiar place Portmeirion is, with its colourful buildings and spires and domes pointing to the sky, gods carrying the world on their shoulders and odd stone boats.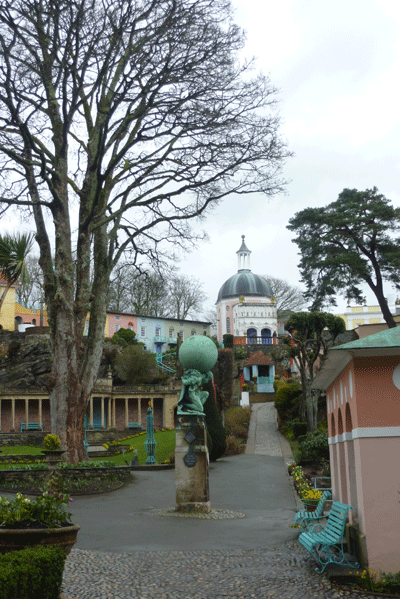 Under the grey March skies, it has a strange, eerie quality – sand clouds blow across the estuary at low tide, and the eyes of statues seem to follow you about the place. It's no wonder the producers chose to set The Prisoner here.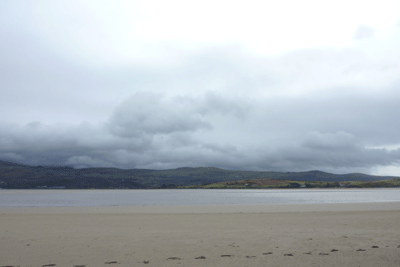 As the sun finally began to break through the clouds, it was time to start making the long trek back – though thankfully, getting out isn't as much of an ordeal as it was for Number Six...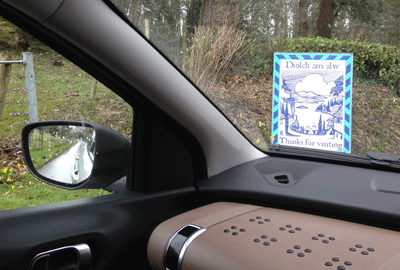 Clough Williams-Ellis was a man who rejected conventionality – we are, of course, talking about someone who constructed a bizarre Italian-inspired village on the north Wales coast and requested that on his death, his ashes be put in a firework and shot up in the air over the folly he'd built.
You get the impression that he'd approve of the Cactus. The world probably 'needed' an offbeat, front-wheel drive, urban-utilitarian crossover with big bubbled body panels as much as it needed an Italianate model village on an esturay of the River Dwryd. But is it a richer, more vibrant place for them both existing? Yes, it probably is.
Read more of our Guide to Britain series