Going to the bank and asking for credit doesn't sound quite as romantic as going to the chapel and getting married, does it? But lots of loved-up couples have to do the former before they can tie the knot. 
A survey by wedding magazine You & Your Wedding showed that the average wedding in 2014 cost almost £21,000, with 50% of couples reporting that they expected to go over their initial budget.
The survey also revealed that 20% of brides would borrow money rather than compromise on their big day plans. It's not surprising, then, that when it comes to paying for a wedding, credit cards and loans frequently play a part in some of the spending – unless your wedding is being paid for by a famous fast food chain, that is. But which is the right option, and are there any alternatives?
A personal loan
A wedding loan in the form of a personal loan is one option when you're looking to borrow a large sum of money, but the likelihood is you won't want to pay for your whole wedding this way.
Taking out a personal loan allows you to pay in cash, which could get you a better deal when paying for costly elements of the day such as venue and car hire. A loan allows you to avoid more expensive credit agreements if you get a competitive rate, while at the same time spreading the cost.
One way of getting a personal loan is by looking at peer-to-peer lending, which cuts out banks and other credit providers and so could offer more competitive interest rates. Sites like RateSetter and Zoopla allow customers to borrow money easily and safely, but be aware that if you or your betrothed have a dodgy credit history such a loan may not be a viable option.
A credit card
An interest-free credit card can be a cost-effective way of spreading the expense of your wedding, as long as you can pay off the debt before the 0% period runs out. You might then be able to transfer the debt to a balance transfer credit card, but you may be subject to a fee of 1-3%.
A credit card also protects any wedding purchases between £100 and £30,000 under Section 75 of the Consumer Credit Act. This means that if a vendor goes bust or can't supply you with flowers, food or a dress, you should get your money back. 
"After seeing friends left disappointed by companies going bust, we decided a credit card would be the best payment option to give us extra security and comfort," said Kat O'Hare and Fraser Blair, who took out a credit card with Tesco Bank to pay for their August wedding.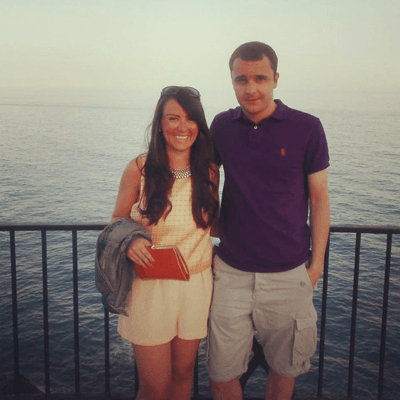 Kat, an investment analyst and Fraser, a data analyst, both from Glasgow, said: "Paying by card has also allowed us to make instantaneous payments when required. This has been great when visiting wedding fayres, which may have discounts for short periods.
"We've had the added benefit of being able to collect Clubcard points, which can be exchanged for vouchers. Given the significant spend on the card for wedding purchases this has amounted to a healthy sum of vouchers, which has allowed us a treat in the midst of lots of saving."
Alternatives
An overdraft
Using an overdraft responsibly could be helpful in the run up to the big day – just make sure yours is planned and you're not getting charged extortionate fees.
Family
While traditionally the father of the bride would foot the bill, nowadays that's less common. According to You & Your Wedding, 50% of couples get some financial assistance from their parents while 35% pay for the day themselves.
Journalist Michael Brown and fiance Caroline Astley, a HR adviser, are marrying in their home town of Bristol this summer and have planned a wedding to suit both their tastes and their budget.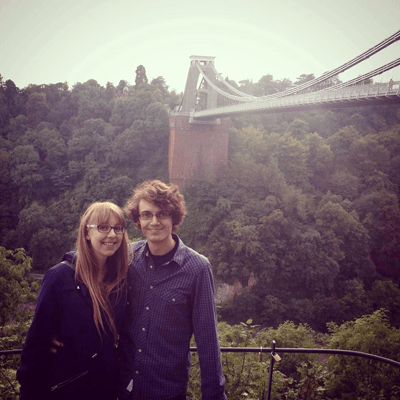 The couple, both 25, said: "We're working off a combination of savings and parents helping out. Our wedding isn't crazy extravagant, but nor is it totally low budget, and we definitely couldn't do it without their help."
Asking family to loan you the cash if they're in a position to could be a better idea than borrowing from a bank. Make sure it's a formal agreement and set out clear terms and interest rates, if necessary, to make sure that everyone involved is happy.
Budget and save
Saving may be the simple answer to your wedding-spending woes. If you can't afford the wedding you want right now, you may be better off waiting until you can (or, alternatively, send in an application to Don't Tell The Bride).
Michael said: "If we weren't in a position where we had financial support, we'd either have stayed engaged longer and waited to get married, or would have had a small-scale wedding and then gone all out with a vow renewal when we were in a better position."
Saving for your wedding requires planning and budgeting, but remember that borrowing part of the cost could at times be an option worth considering.