It's that time of the year again when the familiar whirring of lawnmowers starts up, the mouth-watering smell of sausages sizzling on a BBQ wafts over the fence and we yearn for our plants to flower (instead of turning brown and inevitably going limp like they did last year).
We're a nation of garden lovers who take pride in our outdoor areas and we don't care who knows it. Whether it's a rolling five-acre estate or a roof terrace in a busy metropolis, there's something about having our own patch of land that turns us all into green-fingered loons. Well what's the point of having a protruding pergola or blooming bush if you can't show it off?
Gocompare.com's home insurance oracle Ben Wilson popped his head over the fence to say: "Many people see their gardens as an extension of their living space, investing a lot of time and money in their 'outdoor rooms'. 
"When you start adding up the cost of garden furniture, BBQs, potted plants and outdoor toys, even the average garden can house several hundred pounds worth of items.
"But many people don't think about the value and security of their garden contents in the same way as they do about their homes."
So if you eat, sleep and breathe gardening you may want to take a look at how you can keep your little slice of heaven protected.
Left out in the cold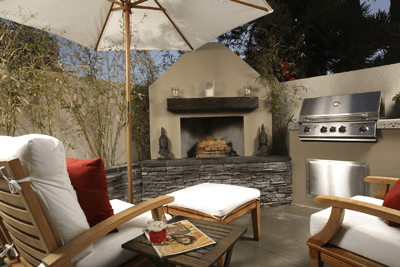 For those that drop cash on their garden like Simon Cowell at the deep V-neck jumper store, you may want to look a little closer at your home insurance policy and see if you're covered for 'contents in the open'.
This handy little clause will provide cover for loss or damage to moveable items left in your garden, like your BBQ, any ornaments (cherub whizzing artfully in a pond included) and patio furniture, as long as they don't exceed the policy's maximum limit.
On your bike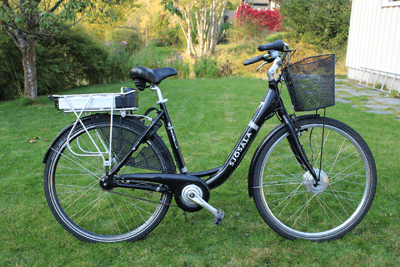 For all those 'wannabe Wiggins' who can't get enough of life on two wheels, you may want to think about where you keep your bike. If your model has all the bells and whistles and is left out in the open, you may as well have a neon sign saying 'steal me', hence you should lock it up.
Many contents and building insurance policies will cover lower-value bikes in the garden as long as they're locked up, but again make sure that the value of your bike isn't higher than the top pay-out limit. Otherwise you may want to think about specialist bicycle insurance.
Bloomin' hell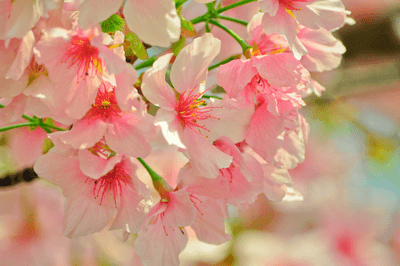 Did you know that some policies will cover plants as standard, others may have it as an optional extra and some provide no cover at all?
So if you're a slave to your strawberry plants or protective over your primroses, you may want to double check the terms and conditions of your policy.
Look at the landscape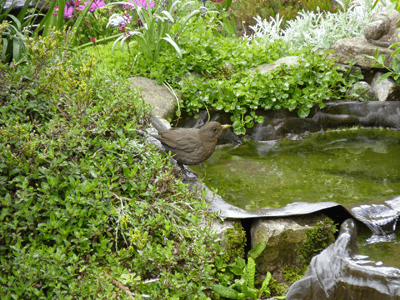 Around half of policies will pay out for landscaping if your garden is destroyed due to incidents such as vandalism.
If you spend a lot of your time pottering around outside and have a rockery that would put Alan Titchmarsh to shame, you may want to think about finding one that provides this.
Shed I stay or shed I go?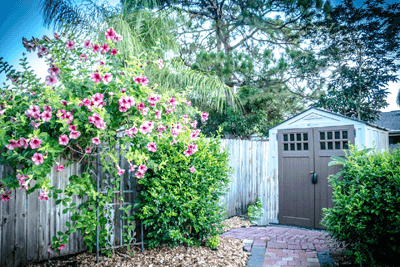 The majority of policies will provide cover for items that you keep in your shed, garage or - should you have them - outbuildings (hark at you!). However, the amount they'll pay out varies widely between policies.