Picture the scene: you've got your suitcase stuffed with your best clobber, an e-reader laden with bestsellers and plenty of time to get to the airport. What's more, you've also sorted yourself a belting packed lunch for your trip – a luxury Scotch egg, eh? Get you!
You're just about to leave the house – "Oh, snap!" you think. "I've forgotten to arrange my travel insurance – never mind. I'll just get it while checking-in at the airport – technology these days should make it a doddle!"
But little did you know what was about to happen…
Scenario one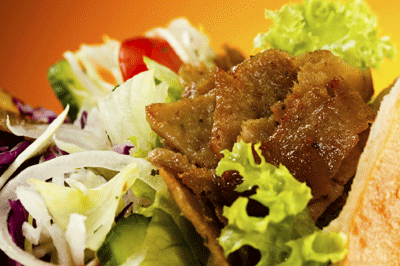 An overturned lorry carrying a consignment of doner meat which has been deemed too greasy for human consumption has jackknifed on the motorway, shedding its load all over both sides of the central reservation.
Both directions have been shut, and traffic is backed up for miles as the Highways Agency urgently tries to clean up the perilously slick (and strong-smelling) surface.
You've been caught in the eye of the storm – a salesman driving a mid-range saloon has ploughed abruptly into your rear end as you braked to slow down, causing severe damage to your car. By the time the roads are open and your car has been towed away, your flight is already halfway to Torremolinos…
The moral of the story
Lots of travel insurance policies provide cover for missing flights, but they vary wildly in what they offer.
Unfortunately, most insurance companies won't pay out if you've missed a flight because you're stuck in a traffic jam as the onus is on you to arrive at the airport in plenty of time – although if you've been involved in an accident yourself they might well cough up.
Scenario two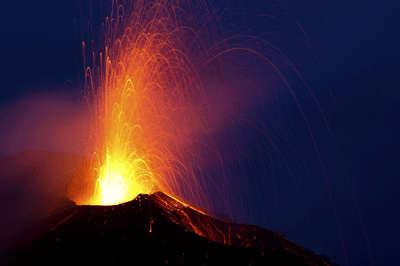 An unforeseen volcanic eruption just off the coast of the Isle of White has covered Britain in a dense cloud of ash and caught geologists on the hop.
Flights are grounded, and people at airports around the country are interviewed on the news looking monumentally fed-up.
Looks like that week living it up in Puerto Banus will have to be put on ice for now…
The moral of the story
While many insurers won't cover a cancellation because of natural disasters, you may find some cover in place for a volcanic eruption.
Until the great Eyjafjallajokull debacle of 2010, the prospect of flights being disrupted by a volcano didn't really cross anyone's mind. But the Biblical-scale faff it caused meant that lots of insurers had to address their travel policies to take it into account.
While it's the airlines' responsibility to reimburse passengers in the event of closed airspace, insurance policies often have extra cover in place for a volcanic event – make sure you've given yourself plenty of time to shop around and mull over the policy details before buying.
Scenario three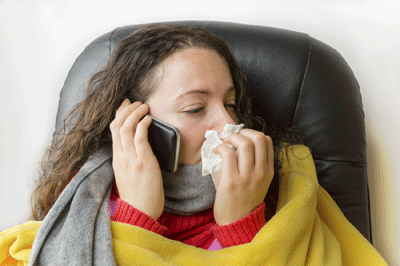 You're on the train on the way to the airport, and suddenly have a terrible sense of nausea.
You hurry to the toilet, but it's too late – you've made a dreadful mess all over that nice family who got on at Basingstoke – their youngest child has burst into tears, the mother and father are glaring at you murderously, and the whole carriage is looking. Now you think about it, you did feel a bit of a chill coming on at the station.
You look online for symptoms – you don't want to jump the gun, but it looks like you've contracted a rare tropical disease from June in accounts. Come to think of it, she was looking a bit peaky the other day... bummer!
The moral of the story
Most travel insurance policies will cover the cost of cancellation if you're too unwell to leave the country – but probably not if you've bought the policy between bouts of projectile vomiting on a train to Heathrow. Get it early doors, should the worst happen.
Thankfully, these scenarios are pretty unlikely to happen to anyone.
But buying your travel insurance as early as possible – ideally when you get your holiday booked – could mean that the disappointment of missing your flight won't be compounded by losing out financially.
Buying your insurance early will also give you plenty of time to consider the policy benefits and exclusions, making sure you've got adequate cover at a decent price.
Alternatively, you could save a lot of bother – and potentially money – by buying an annual travel insurance policy…