Although most of us would like to think we're dedicated to our furry family members, for some that goes well beyond the basic running costs of food, vaccinations and pet insurance.
Never was this more evident than at the London Pet Show, where you could pick up some fairly niche big-ticket items for pampered pets. Here's the most surreal, ingenious and eye-wateringly spendy things we found there...
Pet beds from Scott's of London
Haven't you ever wished you could order yourself a hand-crafted sofa, resplendent in faux fur, real leather and Swarovski crystals? No? Well perhaps your dog has. Yes, you might have to move that dowdy old human-sized sofa out to accommodate it in your living room, but doesn't show model Masi make them look inviting?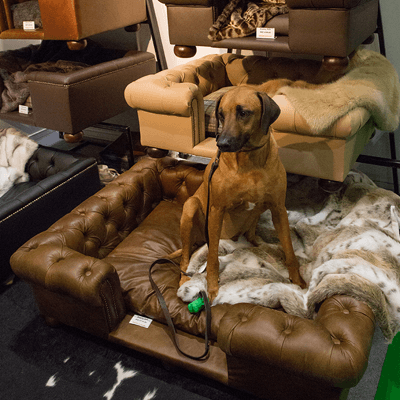 Purrfect Homes CatWheel
An interesting and self-explanatory concept, this one. Although somewhat reliant on the optimistic opinion that your mog will actually walk on the thing, rather than using it as a gently rocking sleeping spot.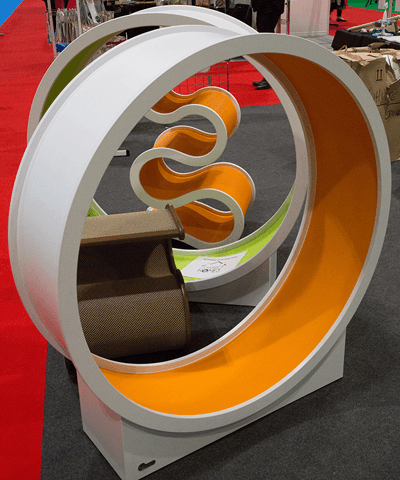 Manor Pet Housing
The show wasn't all just cats and dogs, Manor Pet Housing impressed with its massive range of bunny buildings. With everything from shacks to castles, we like the idea of being able to construct an entire rabbit settlement in the style of a medieval feudal society, a la Robin Hood Prince of Thieves.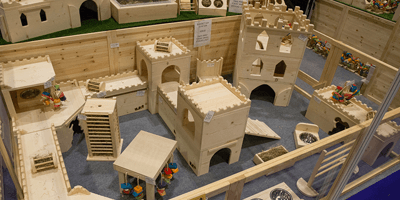 The Dog Cottage Company
Do you ever wish your dog would just cut those apron strings and finally get his own place? These hound houses are the perfect crash pad for the dog of independent means and have infrared heating, outdoor security lights, slate roofs, glazed windows and Farrow and Ball decor. They come in four sizes, all of which have price tags in the thousands.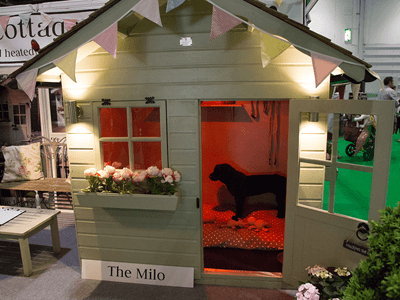 Tigga Towers cat furniture
There's no denying cats love a cosy sleeping spot and these humungous cat trees from Tigga Towers are sure to be a premium lounging spot in any cat-loving household. With bases made of oak and granite topped by capacious wicker perches, the quality couldn't be higher. Then again, cats also really love cardboard boxes with old jumpers stuffed in them – and those don't cost upwards of a grand.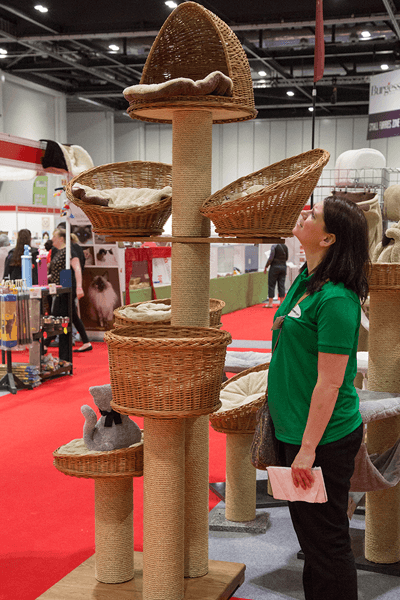 Photography: Rebecca Lloyd