So, there'll be no new resident at Number 10 after a big win for the Conservatives.
For most of us the only glimpse of the official residences, 10 Downing Street and Chequers, will be through a camera's lens.
That said, you can easily visit, and even buy, a home inhabited by a former PM. Here are a few you could take a trip to, or even put down an offer on, should they ever come on the market...
Edward Heath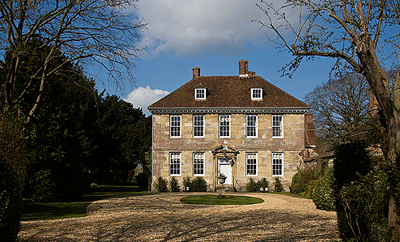 Edward Heath was born in a two-bed semi in Albion Street, Broadstairs, on the Kent coast, during a fierce air raid in 1916. Not that he would've remembered the place, as six months later the family relocated to 106 Green Walk in Crayford, on the Kent-London border.
This small semi-detached council house, which would cost around £220,000 now, was a short walk from the Vickers armament factory where his father worked.
Heath's childhood homes are a lifetime away from Arundells (above), the only place he ever bought. Ted purchased this exquisite house in 1985 when he was 69, as it was relatively close to the Solent and he was still a lively sailor in those days.
Arundells is now charity-owned and run. You can take a tour for £10, which is well worth the money, not least for the view of Salisbury Cathedral from the front-facing rooms.
Former Labour chancellor Roy Jenkins called it one of the 10 best in the country, only for Heath to harrumph: "Why, what are the other nine?"
Margaret Thatcher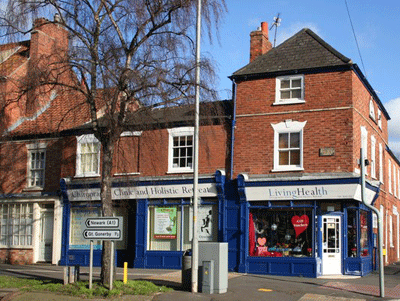 Margaret Thatcher was born above a grocery shop on the corner of North Parade and Broad Street in Grantham, Lincolnshire. It's still a business, although a thriving chiropractic clinic rather than somewhere to stock up on parsnips and baked beans.
However, aside from a blue plaque there's no trace of Lady Thatcher's time left at the shop or in the upstairs flat.
A very close property to the one on North Parade – a similar-sized shop, with two further storeys on a street corner a few roads down – is currently on the market for £400,000. Just in case you fancied 'going Open All Hours' in a former PM's shop-cum-pad.
John Major
Until recently PMs were born at home, be it a mansion or above a shop. But this all changed in 1943 when John Major made his entrance at the St Helier Hospital in Sutton, south London.
Few of us like visiting hospitals, and buying one would be weird, let alone expensive, so let's turn to the childhood homes of John Major.
Major lived at 260 Longfellow Road, Worcester Park, a bungalow near St Helier, until his father's garden ornament firm started to fail. This forced the Majors to move into a top-floor flat at 144 Coldharbour Lane, Brixton. This must have been a squeeze, what with Mr and Mrs Major-Ball, John, his siblings, and all those gnomes.
Back in the 1950s this was a big step down, although a similar flat in Coldharbour Lane would now go for a cool £500,000, which is around what a bungalow in Longfellow Road would cost.
Tony Blair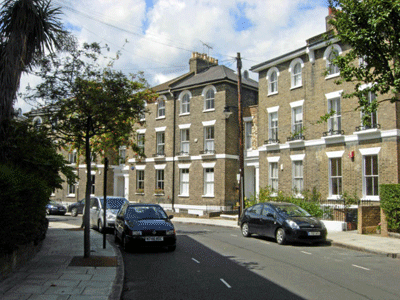 A decade after the arrival of John Major, his successor Tony Blair was born at another hospital, Edinburgh's Queen Mary Maternity Home.
After a very wee spell in Scotland, the family moved to 28 Hill Meadows in High Shincliffe, two miles south of Durham.
Today, the bungalow would fetch around £250,000 – which is not a bad price for a keystone in the life of one of New Labour's chief architects.
Blair's childhood home seems a million miles from the four-storey house in fashionable Richmond Crescent, Islington (above), that he and Cherie bought for £375,000 in 1993.
It may have been intended as a long-term investment, but all that changed when Labour, led by Blair swept to victory in the 1997 general election. When they had a moment, the Blairs sold their Islington pad for £615,000, someway short of the £2.9m it went for in March 2014. Apparently, Cherie was not amused.
Winston Churchill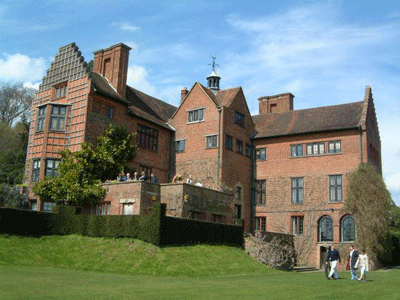 Yes, he was born in a palace – Blenheim – in 1874, but through his long and charmed life Churchill resided in all manner of places, including a Boer prisoner of war camp, from which he escaped.
Neither is likely to have been his ideal home, unlike Chartwell (above), an 80-acre estate near Westerham in Kent, which he snapped up for £5,000 in 1922. This was a bargain if you consider that in today's money it would have cost £86,500. However, MP incomes were lower, at £400 a year until 1937, or £17,000 today, so buying and renovating what soon became a 19-bed place was a gamble.
But Churchill being Churchill, it paid off. When Sir Winston died in 1965, his wife Clementine gave the truly priceless property to the National Trust, so the likes of you and I can snoop around the fascinating and eclectic rooms, art studio, gardens and patios.
All images: Wikimedia Commons