Part of the joy of motorbiking is the simplicity of it all – just you, the bike and your tried-and-tested riding kit.
But, as anyone who's ever had their head turned by the raft of on-board toys on a Honda Goldwing will attest, sometimes it feels like more is more. So, why not pep up your machine with a trinket or two this summer?
Leatherman Tread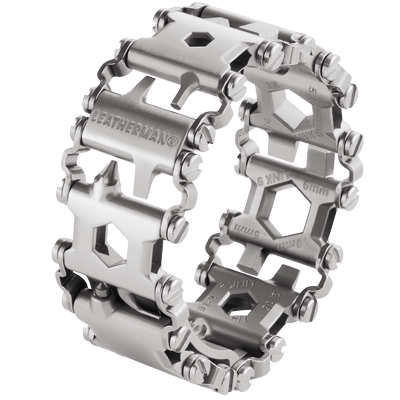 Leatherman is already the first word in compact multi-tools for on-the-go repairs, but on some bikes it's hard to find somewhere to stash any sort of equipment at all.
That's why it's come up with the Tread bracelet, which is currently available for pre-order. This incredible piece of jewellery actually houses 25 tools, including seven screwdrivers, four box wrenches and six hex keys. Oh, and a bottle opener.
You can even have it engraved in a choice of fonts – so it could be a perfect gift for your biker beloved with a message etched in Comic Sans.
Bike Hud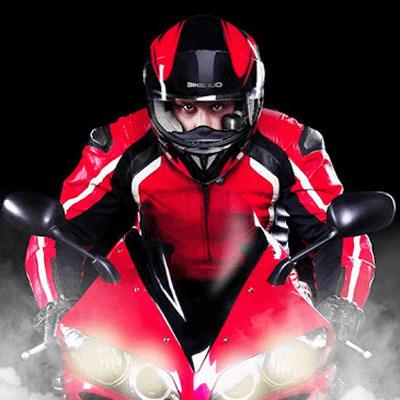 Remember when they invented bike sat-nav? Basically, it was a bit like car-sat nav, but waterproof. With big buttons you could mash with gloved fingers. And a dinky bike icon instead of a car. You might have thought that's it, bike sat-nav development done, but Bike Hud thought otherwise.
'Hud' stands for 'head-up display' and the idea of the system is to remove unnecessary distractions by sticking all your numbers and info – sat-nav, time, speed, even what gear you're in – on a tiny display in front of your face.
How distracting you find it having a little computer screen in front of one eye is for you to decide, but personally we just like how it gives the rider an air of the Terminator, bionic info-eye and all…
Spot Gen3 GPS tracker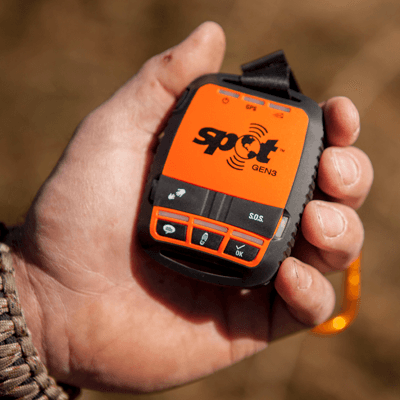 Although we might know that two wheels is the only way to travel, when we go out on the bike friends and family have an irritating tendency to fear for our safety. If you're going further afield – overseas or out of mobile phone contact – they fret even more.
The Spot Gen3 device is particularly useful for bike travellers and tourers, because it lets you send up a virtual emergency flare even when you're out of phone signal, which will speedily get local emergency services to your location.
The device works on satellite GPS and offers a valuable extra lifeline for adventurous bikers. Alternatively, it can simply be used to chart your journey and send reassuring updates to those worriers back home.
Disc lock minder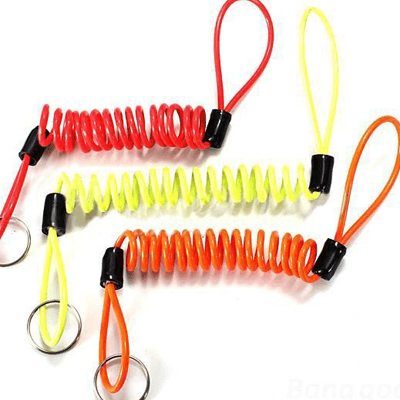 A disc lock is a pretty inexpensive and effective way to keep your bike safe and possibly earn you a discount on your motorcycle insurance, but riding off without removing it can lead to a world of financial pain.
The best bike gadgets don't have to be hi-tech or expensive to save you a fortune and a load of humiliation at the garage. These springy keyrings do just that for a few pounds.
Just attach one end to your keys and you'll be reminded to lock your bike when you stop. Hook the other end to your disc lock and there's no way you'll forget to remove it before riding away – job done.
Helinox camp furniture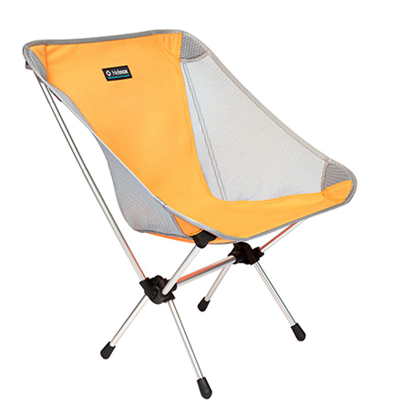 Hitting the open road for a motorbike touring adventure is a romantic notion, but breakdowns, bad weather and leaking tents can be the grim reality.
If there's room to pack it, it's a good idea to bring along anything that can add a modicum of extra comfort. That's what's so awesome about the Helinox range of tables, chairs and camp beds – they each fold up so dinky and light that you could carry a fully furnished camp for two, with a total weight of around 5kg, on even a small touring bike.
Snap up a great deal on your bike insurance with GoCompare 
Main image: Paul Townsend via Flickr