Although we like to think we're wise and worldly people who blend into new cultures seamlessly, navigating our way effortlessly around far-flung destinations in our quest to 'live like a local', we're sad to say the truth is the complete opposite.
Once we leave our house, suitcase in hand, ridiculous hat atop our coiffed barnet, the secret British tourist within escapes and we're powerless to stop it, falling into the same clichés so spectacularly we could weep.
Don't know what we're talking about? See if any of the following sound familiar…
Hitting the breakfast buffet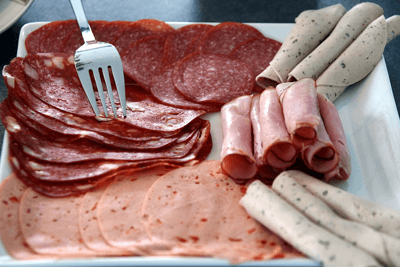 At home you're more of a Shredded Wheat kind of person or, if the mood strikes, perhaps a croissant with jam; how very continental!
But once you're presented with a cornucopia of omelettes, waffles and a bumper selection of cold meats and cheeses at the breakfast buffet, all bets are off. Suddenly you must eat everything... and stuff a few pastries into your bag when the waiter's not looking.
Sunlounger wars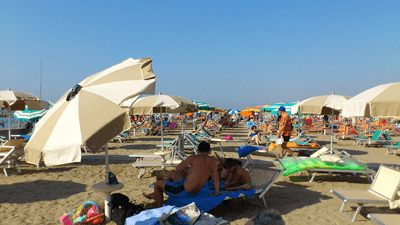 You get to your hotel on the first day and take a gander at the gorgeous pool, scoping out the prime sunlounger spots. There they are, sat in the glorious sunshine with a handy parasol for naps. What could be better? There are people on them now, but they won't be tomorrow... because you've hatched a plan.
So, at the crack of dawn, you swagger down to the pool... but what's this? They've already been swiped! You feel the SpongeBob SquarePants towel taunting your poor effort and contemplate throwing it in the pool. You'll just have to be even earlier tomorrow...
Driving in Europe – the interactive map
Drinking all day long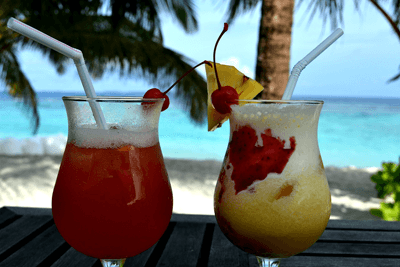 Indulging in a pre-5pm alcoholic beverage is a special treat for most, reserved for bank holidays and weddings.
But when in Rome (or literally anywhere outside the UK) it's your duty to have a mimosa with breakfast – hey, it'd be rude not to!
But remember: getting squiffy at the lunch buffet is never a good look, so go easy on that all-you-can-drink bar.
Snapping up a storm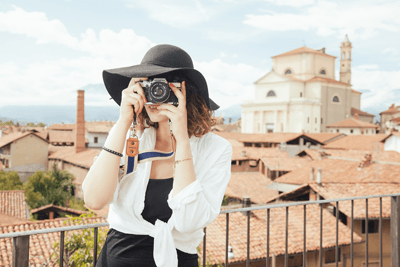 Back home you take the occasional photo when you've got your glad rags on, or to send a lol-worthy snapchat to your mates. But on holiday, it's a different story.
You suddenly turn into Rankin, snapping anything that moves. When you peruse your pictures to find 200 photos of the stray cats from your resort licking chicken off the floor, you decide to put the camera away.
Exercise overload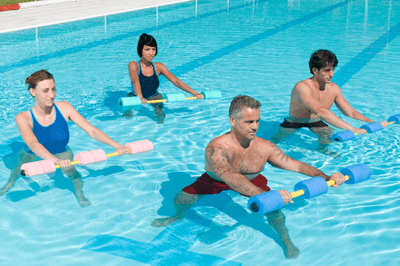 Your usual idea of exercise is a quick walk around the block with the dog before Eastenders, but now you're on holiday you can take on the world. You've never tried archery before, but today you're firing arrows with deadly accuracy.
You splash around doing aqua Zumba in the pool to David Guetta and challenge teenagers to games of ping pong, being anything but magnanimous in victory. Watch out Rio Olympics!
Making new friends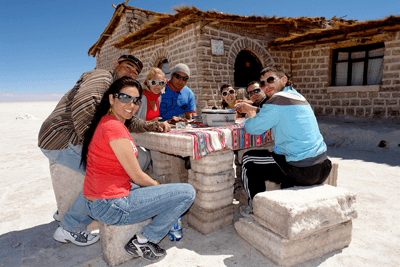 They were on your plane. They were on the transfer bus to the hotel. You shared the obligatory "oh, it's warm, isn't it?" pleasantries at check-in. So, it means that you're officially holiday buddies with them!
The only problem is now Barbara and John are literally EVERYWHERE! They want to sit next to you at dinner. They pull up seats at the flamenco show. And guess who's booked the same excursion to Barcelona?
Now you've resorted to eating at strange times, using a mirror to check around corners and drinking in your room to avoid them.
Extreme fashion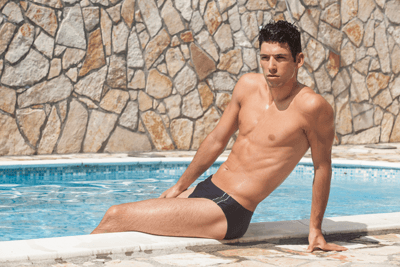 Remember the halcyon days of being able to wear only Speedos and a t-shirt into shops when holidaying on the Continent? It was a strong look, but it's unfortunately frowned upon by most establishments now.
However, we still use our time abroad to wear clothing we would never dream of sporting when people we actually know are around. There's a myriad of satellite-sized sunglasses, straw trilbys, overly short-shorts and action sandals strewn across your room, not to mention all the sarongs and watches you bought off the man on the beach.
Tell us about the things that you only do while on holiday onTwitterorFacebook