The crisis in Greece is causing worry all over Europe, including for British holidaymakers – but are they right to be concerned?
As many get ready to jet off to the popular Greek islands and mainland, we answer a few pressing questions.
How much cash should I take with me?
Make sure you have enough euros before getting on the plane and get it in low-denomination notes as shops and restaurants may not be able to accept high denominations. The Foreign Office's official advice is, "Make sure you have enough euros in cash to cover emergencies, unforeseen circumstances and any unexpected delays."
"Visitors to Greece should be aware of the possibility that banking services – including credit card processing and servicing of cash machines – throughout Greece could potentially become limited at short notice," warns the government.
This means that your card might be rejected if you try to withdraw cash, so take enough to keep you going. Think about how long your holiday is and whether you've paid in advance for things like hotels, car hire and airport transfers. If you haven't, you could need a lot of cash and that presents its own problems.
Many Greek cash machines are out of money, so if you want to take cash out there you'll have to queue – and it could take a while. There's a daily cap on cash machines in Greece of 60 euros, but this only applies to domestic accounts and doesn't affect tourists.
Will my debit or credit cards work?
Cards should work as normal, and the Foreign Office recommends taking them: "When travelling outside of the UK, you should take more than one means of payment with you (cash, debit card, credit card)."
You'll be able to pay with a debit or credit card in most restaurants and shops, but they might prefer cash.
Will my travel insurance cover me if my cash is lost or stolen?
The majority of travel insurance policies provide cover for the accidental loss of, theft of or damage to personal money and documents (such as a driving licence). However, insurers generally cap the amount they will pay out for cash to between £200 and £300, so if you're planning on taking more you may not be covered.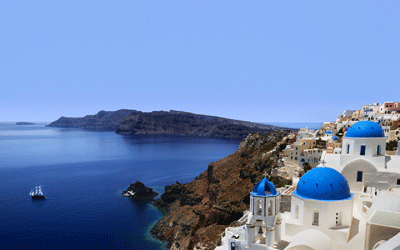 An analysis of over 600 single-trip policies by Gocompare.com shows that the majority (64%) of them provide cover for between £50 and £100, with just 11% covering £500 or more. However, 31% cover less than £200.
Gocompare.com's travel insurance expert Caroline Lloyd said: "While most travel insurance policies include cover for money, cover limits, excesses and exclusions vary wildly between travel policies. 
"You need to make sure you buy a policy which has the appropriate cover limit and ensure you understand the terms and conditions that apply to cash. 
"Insurers will expect you to take reasonable care to safeguard against loss, damage or opportunistic thieves. So pack cash, travel documents, passports and other important paperwork in your hand luggage and if your hotel or apartment has a safe or safety deposit box, use it."
One insurer attempting to address the issue is Virgin Money, by temporarily trebling the current cash limits on its travel insurance policies for customers who are already in Greece and for those travelling to Greece with one its policies.
Will it spoil my trip?
"No-one cares as far as I can tell," says Ned Clarke, a training manager from Aberdeen who has been on holiday in Greece for a few weeks.
"I've spent the last few weeks in a tiny village. We checked the news and Twitter a few times. The cash machine ran out and then promptly got refilled and there are no limits on tourist withdrawals. An old guy in the village just shrugged when I mentioned it, then drank some beer.
"Here in Rhodes there are a few queues, but most people are just chilling."
Can I cancel?
The crisis is causing regular air strikes, so travel may be delayed or cancelled in which case your insurer will cover you – but only if you didn't know about the delay or disruption.
It's essential to buy travel insurance as soon as you book your holiday, says Caroline.
"Most policies include cover for holiday cancellation and curtailment, but you're only covered for events you don't know about before buying the policy – so the sooner you buy the policy the more protection you have," she said. 
Buying euros
If there's one silver-lining to this whole business, it's that the pound is currently strong against the euro so you'll be able to get more for your money. Shop around to find the best deal and make sure you maximise your cash.