Turning 50 can be the start of an exciting period of your life, and many now see it as a chance to gain new skills, change careers or embark on adventures they'd always dreamed of.
We chatted to five people who saw entering their sixth decade as an opportunity to grab life by the horns and make big changes. Share your own stories with us on Facebook or Twitter.
Karen Harris, 58, from Blaenavon in south Wales worked as a teacher for 36 years and took early retirement two years ago. But within weeks she'd applied for Voluntary Service Overseas (VSO) , an international development charity who sent her to Cambodia as an education advisor.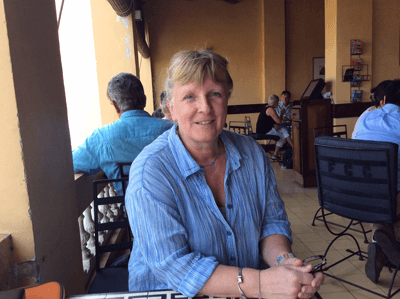 "I decided to do something useful with my skills," said Karen.
Karen was told she would be placed in Cambodia a few months before she flew out to the capital, Phenom Penh, for four weeks of induction. She was then sent up to the rural north-east of the country with only her translator for company.
"You were very much in isolation, you didn't know a soul when you were out there so you had to just get on with it. That was a very steep learning curve," she said.
Karen certainly had her work cut out: "75% of teachers were murdered under Pol Pot, so their pool of educated people is very poor," she said.
The mother-of-two is now back in the UK, but is still finding time to volunteer at a hospice and a science museum in Cardiff. But she could be packing her bags again before long.
"Some parents from the school I worked at are building a school in India and they've asked me to go out and help them," she said. "There are lots of avenues, life doesn't stop and I'm very fortunate that I have a job that pays me a pension so I can make choices with my life."
Judith Apps, now 53, was 46 when she traded in a career in TV to become a psychotherapist. She now has her own private practice in Godalming, Surrey, where she lives with her husband and three children.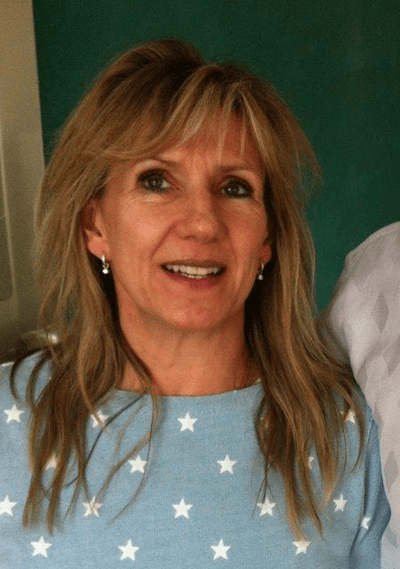 "It's been a really long path," said Judith, who undertook her psychotherapy studies in her spare time, often completing her coursework as dawn broke before doing the school run and going to work.
"Sometimes I resented it because my foundation course was on a Saturday, I'd be struggling to get back and I just wanted to catch the end of one of my son's football matches," she said.
Judith believes her age has given her an advantage in her new career. "I suppose people believe that someone of my age has more experience. I have got more life experience, and I suppose that it helps."
So, what advice would Judith give to people thinking of changing paths? "You've got to be really determined, because there are hurdles and you maybe don't have the same devil-may-care attitude as you did when you were young.
"If you set out thinking 'this is so exciting, and I've got all these years of wisdom and all these years ahead of me and I want to really do this thing', it's just wonderful to find something that inspires you."
Former outdoor education officers Mary and Alan Wilkinson, 68 and 67, packed their bags and left their home of Bwlch in south Wales and emigrated to France 12 years ago. They've been cycling their way around Europe since 2010.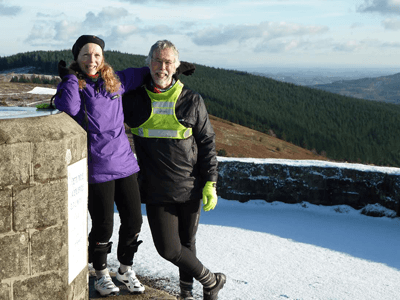 "We sold our family home in 2000 and bought a boat but after two years we decided we needed something bigger. France seemed warmer and houses were a lot cheaper, so in 2003 we moved to Limoges in central France," said Mary.
Mary and Alan had always been active and enjoyed the outdoors so took up cycling as a way to keep fit. In 2010 the couple undertook their first long-distance cycle, travelling 600km across the Pyrenees and they've been sharing stories of their trips on their blog since 2011.
"The most interesting thing for us is the people we meet on the journey. Cycling is different to being in your car – you're not in a little bubble and you can chat to people wherever you go," said Mary.
From getting caught in a Swedish heatwave with no water to a run-in with Sicilian police after accidentally cycling on a motorway, the couple's trips haven't been without their mishaps. Their west-to-east journey across Europe was cut short after Mary broke her wrist and recently the couple had to cut short their fifth expedition down the length of France after Alan fell off and broke a few ribs.  
"Our children think we're completely mad, but I think they've just resigned themselves to it," laughs Mary. "I think generally people accept the fact we're trying to do something different. It's easy to doss around and not do a lot, but we've always been physically active. We're both turning 70 in a few years, and if you don't use it you lose it!"
Lisa Rowlands, 52, returned to education two years ago after several years on Jobseeker's Allowance. The mum-of-two from Wrexham wanted to improve her skills to support her teenage children, so enrolled on a free community learning course in adult literacy, before completing a free 16-week Open University course in psychology.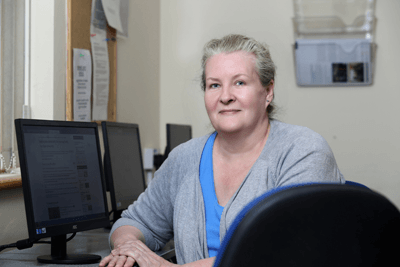 "Ever since I was 16, I'd had a job. But when I had my first child, I had to give up my job in a shop to look after him as I was working long and unsocial hours. I ended up spending 12 years on benefits and hating it. I lost my confidence and realised I needed to make a change," said Lisa.
The return to education proved to be an inspired choice.
"I absolutely loved it," she said. "I've always been interested in mental health and as a single parent, being able to study at home was amazing."
Lisa now plans to use her newfound skills to become a counsellor. "So many people lurch from crisis to crisis, without any support and I'd love to be able to help people get back on their feet," she said.
"Learning has made a huge difference to my life and I'd urge anyone to find out about any free courses in their area. 
 "I hope I can inspire just one person to change their life."