The summer heat does funny things to us usually freezing and damp island-dwellers. We forget that the sun is a brief companion and we throw all our time (and money) into luxury purchases for our homes and gardens.
From barbeques that look like small cars to hot tubs to soak our sweaty feet, here are a few things we love to splash our cash on in the summer months...
Fancy garden furniture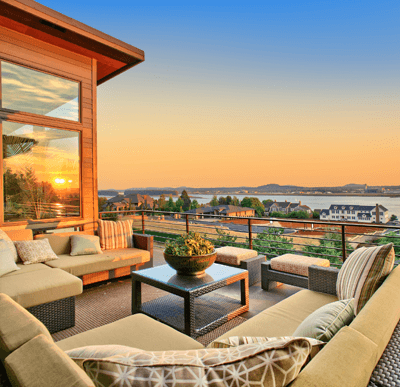 That rattan wicker furniture looks nice now, but what about when it starts raining and you've got nowhere to put it? The same goes for that expensive patio heater, the hammock and the fire pit you'll definitely use every night...
A hot tub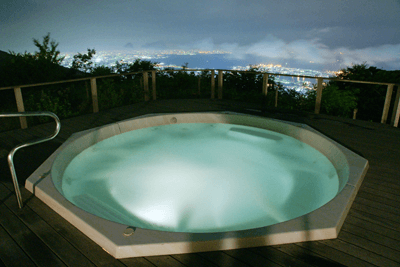 Image:663highland
If you're dying to get a bit of hot tub action with friends and family this summer don't let us put you off. At last year's Ideal Home Show we got to see some top-of-the-range tubs, including the world's first self-cleaning hot tub.
For £20,000, we'd want our hot tub to do a lot more than clean itself – and it definitely would need a clean if you're letting the neighbours jump in for a cheeky soak…
A paddling pool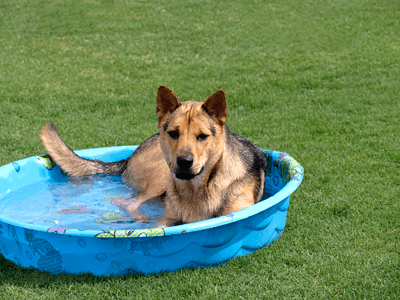 A more reasonable purchase than a hot tub, a paddling pool is great if you want to keep cool on a hot day and spend a few hours paddling in the sun.
Buy one and fill it with ice to create a useful outdoor cooler, fill it with bottles of your favourite beverage then proceed to feel smug and stick a picture on Instagram with the caption #summerhack. 
Outdoor games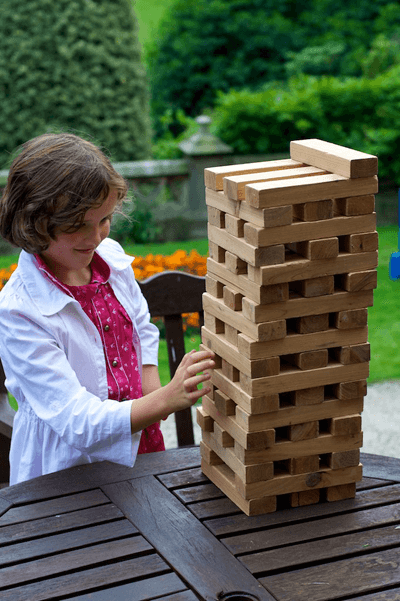 Image:Martin Thomas
There's no better way to spend a balmy summer evening than drinking a glass of Pimms in the garden, getting the BBQ on and cracking out the giant inflatable Twister.
Before you know it, the whole family are together and suddenly Uncle Graham is challenging you to a fight to the death over giant Jenga while Aunty Carol can't control her rogue hands on the board…
A fancy shed
Inshriach Distillery, winner of Shed of the Year 2015 – image courtesy of Cuprinol
The words 'fancy shed' may seem like an oxymoron, but if Shed of the Year has taught us anything it's that there are a lot of people out there who love their sheds – and when we say love, we mean they're obsessed.
Entrants spend thousands on their sheds, and we bet there are a lot of people inspired to fashion their own living spaces in their gardens this summer.
If you do decide to build your own luxury shed this summer, don't forget to check that it'll be covered under your home insurance. Depending on its worth, it may need to be named as a separate item under your contents cover or even have its own policy. It may even need planning permission, depending on its size.
An industrial BBQ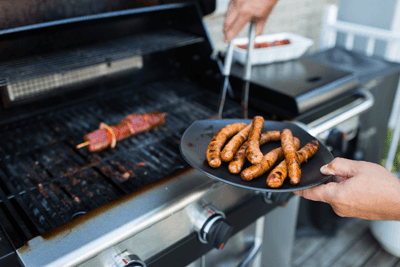 Everyone loves a BBQ, but when you can get one for £40 do you need to spend hundreds of pounds on a state-of-the-art monster when it'll spend most of the year under tarpaulin?
If you're a serious griller then it's understandable that you want to invest in the best kit. But if you're far from going professional with your sausage-cooking skills, it's probably better to stick to something cheaper.
A trampoline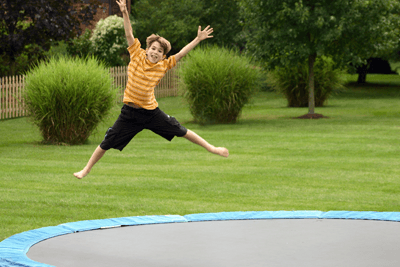 Trampolines aren't just a summer purchase, but we're sure they never get bounced on more than when the sun is out. Unless you're a child, have children or are a child at heart, a trampoline probably won't get much use and it'll take up loads of space in your garden (and ruin your grass) while it's at it.
What have you bought for your home this summer? Have you got your gazebo up or can't get enough of your garden ball games? Tell us on Facebook and Twitter