All-inclusive holidays get quite a bad rep in my opinion, so I'm stepping up to bat for the economical getaway choice to convert all you naysayers into wristband-wearing believers.
Recently I sauntered off for the week on an all-inclusive bonanza in search of some sunshine and fun times. After browsing for around 10 minutes I settled upon a fairly priced, adults-only (oo-er) number on the wonderful isle of Cyprus.
On my return, as I scratched the latest notch into my all-inclusive bedpost, I pondered my love affair with this type of holiday and why I'm a fully paid-up member of their fan club.
Who ate all the pies?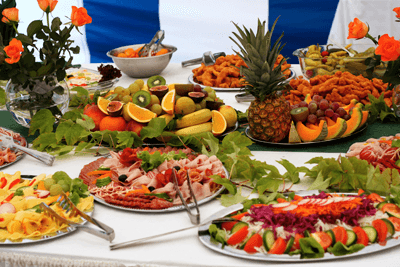 I did when I was in Cyprus, as well as some tantalising trout, heavenly hummus and whatever else I could get my hands on at the buffet. There's no limit to how much you can eat or drink at an all-inclusive, so load up your plate and go back for seconds.
Indeed, I managed to have a pudding with every meal, including breakfast.
There's no stumbling around in the burning heat trying to find some sustenance for your growling belly, or seafood restaurants with questionable hygiene standards, just a wide array of hot and cold delights to sample. What more could you want?
So bad it's good entertainment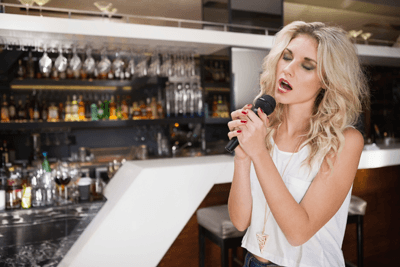 Let's face it; you're never going to get the next Adele singing on your hotel terrace. Yes, the entertainment will be dodgy, but that's part of its charm.
Over the years I've seen a weighted spinning skirt dramatically tossed aside and knocking over a small child and a Greek rendition of 'The Phantom of the Opera'. Both of which were awesome in their own shambolically charming way.
Only last month, I reclined on a banquette listening to the Cypriot answer to Ed Sheeran butchering 'What a Wonderful World' and I thought: "yes, isn't it just?"
Bargain hunt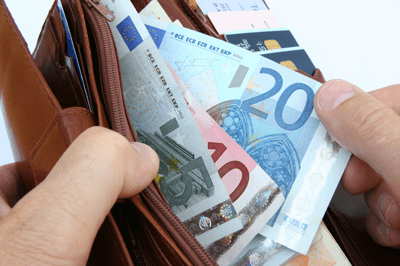 It's hard to beat the value of an all-inclusive.
When you factor in the meals out, drinks and general shenanigans of a self-catered holiday it all adds up and you could spend way more than you intended.
With your food and drink already paid for, the only money you need to take is for excursions, shopping and any souvenirs you fancy. It's the perfect choice for those on a budget.
Often, I come back with around half of my spending money still secure in my purse, as well as some traditional cultural gems, including a mandatory photograph atop a camel from Egypt.
No kidding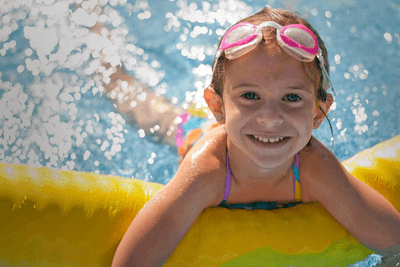 Whether you're in search of a paradise for your children or want to escape the wee ones altogether, you can guarantee there's an option to suit.
Family friendly hotels will often have a kids' club to keep the little tykes entertained, whereas adult-only choices are all about rest and relaxation.
Find a hotel that's next to a beach and you can mosey on over to the golden sands and be back up in time for a spot of lunch, enjoying the best of both worlds.
Extreme chilling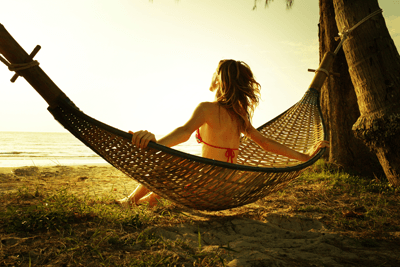 Finding a lovely self-catering apartment is all well and good, but will it still feel like a holiday if you have to cook and clean?
For pure relaxation, look no further than the all-inclusive: lie back and order your tipple of choice as you dip your toes in the crystal clear pool. Just remember to always claim your parasol outright, because as a British person you'll be too polite to ask for it back when the sun comes out and you're burnt to a crisp.
Exciting excursions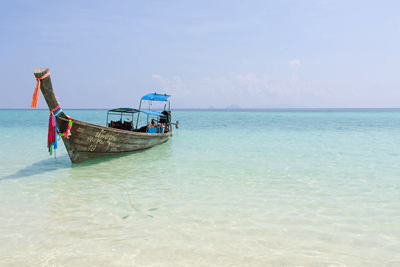 Spent hours walking around trying to find a hidden church only to learn it was ripped down five years ago? Well, wander aimlessly no more!
Your hotel staff should already be clued up on the top attractions and could offer discounts. Without the local knowledge from a receptionist in Turkey, I would never have embarked on a day-long bargain boating trip (although we rather ominously set sail to the refrain of 'My Heart Will Go On').
You may want to do a bit of research to find the best excursions though; after an hour's drive to what promised to be a thrilling must-see attraction in Lanzarote, the Lago Verde, it turned out to just be a green lake. Google it and save yourself the journey.
Extra activities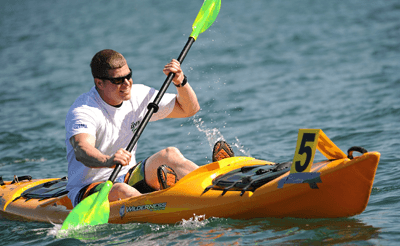 As well as the obligatory frolicking in the pool, some resorts will have spas to take advantage of and fun goings-on at no extra charge.
In some larger hotels, it would take you a week just to work through their packed activity schedule of archery, volleyball and kayaking.
Of course, you don't have to partake, that's completely up to you. It's your holiday after all. Anyone for pétanque?
Are you a fan of the all-inclusive holiday? Tell us why onTwitterorFacebook