Remember those Barclaycard's ads from the early 1990s which featured noted funnyman Rowan Atkinson blundering his way across the globe, with only a credit card to get him out of whatever scrape he found himself in?
Well, it turns out the advertising suits were on to something.
When you're abroad, having the right credit card at your disposal can be invaluable. So, let's take a look at some of the reasons why…
Booking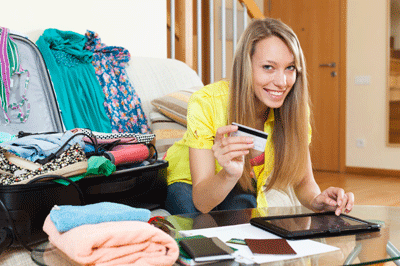 The Consumer Credit Act is at the root of why a credit card is a marvel for going abroad.
Purchases between £100 and £30,000 are protected by your card provider, which gives you a degree of extra security if you didn't buy from an Atol-registered airline or tour operator.
So, if your airline unexpectedly goes bust or the hotel you've booked is still a building site, you should at least be able to claim a refund from your card provider.
Using a 0% credit card can also help you spread the cost of your holiday, which is particularly useful if you're the one making a big booking on behalf of a group.
Just be aware that many flight operators and travel agents charge a credit card fee of a few per cent, which can stack up on a costly booking.
Extras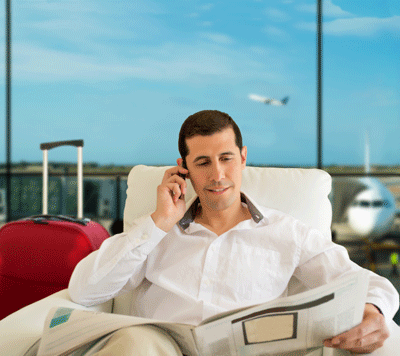 Big spenders and high rollers may be eligible for premium credit cards. These often throw in extras like travel insurance, which can really sweeten the deal. Some of them can even get you into the posh lounges of airports!
While we're on the subjects of bonuses, rewards cards can help you rack up Avios points (the new-ish name for the reward scheme previously known as Airmiles) or cashback to spend on your next trip.
Just make sure you're on top of your repayments so that the rewards are worthwhile.
Souvenirs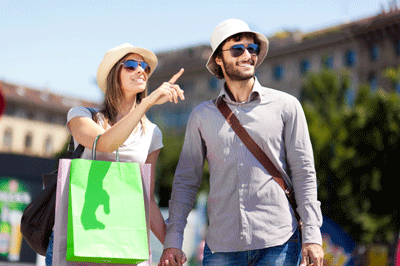 What's the point of going on holiday if you're not going to return laden with tat and bottles of local spirits?
With most credit cards, there are charges involved when they're used abroad, but a specialist travel credit card could let you spend to your heart's content (well, ok your pre-agreed credit limit and within your means) without being stiffed for being out of the UK.
The Consumer Credit Act will also protect those big purchases priced between £100 and £30,000. So, if that leather jacket you convinced yourself was a total steal disintegrates as soon as you cross the border, your credit card provider should have your back.
When you return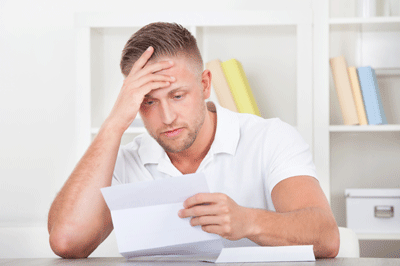 If you've returned from your holiday having racked up a colossal amount of credit card debt, then shifting it to a balance transfer card could make it eminently more manageable and avoid it becoming more expensive than you bargained for in the long run.
Just make sure you've done your sums accordingly and checked that the savings you'll make from paying the balance transfer fee (usually a small percentage of the debt) all add up.