If you need to get away and fancy exploring somewhere a bit different this year, then you're in luck.
 From shopping in the middle of the desert to lounging pool-side in California, we've thought of a few ways to extend your summer into the coming months...
Morocco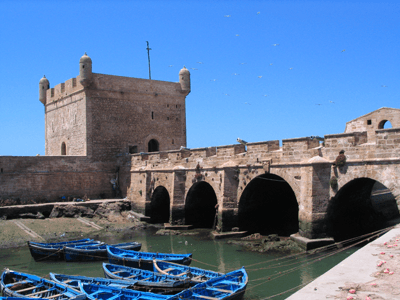 Image: Daniel D
Whether it's a break to bustling Marrakech or a relaxing stay on the coast in Agadir, Morocco is at its best for tourists from October to December when the weather is warm but not too hot. Ride camels through the desert, hike in the Atlas mountains or simply chill under a parasol.
If you're not interested in Agadir and its plush hotels, opt for Essaouira instead. Full of windsurfers and travellers looking for more rugged scenery, the traditional port is the perfect place to sit with a book and watch the waves.
Palm Springs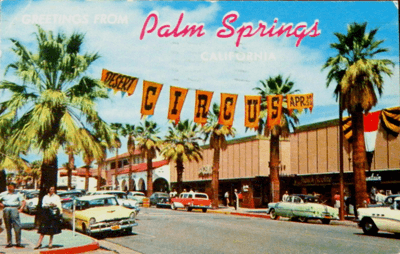 Image: Wikimedia Commons
You're sat by the side of a pool with Martini in hand, wearing a wide-brimmed hat which obscures your entire face. You could be recovering from plastic surgery or be a movie star in hiding, but you're just plain old Sue from Wigan on holiday in Palm Springs.
A strange oasis of cool in the middle of the Californian desert noted for its mid-20th century architecture, Palm Springs looks like the ideal place to go and experience a bit of luxury. You could include a trip to Los Angeles while you're there.
The Red Sea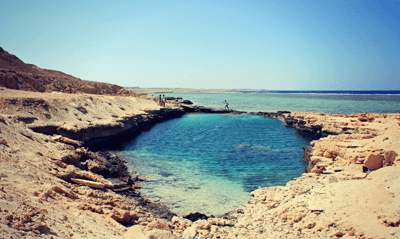 Image: Gigi Ibrahim
Egypt is a great short-haul location to think about when looking at places to escape to this autumn and winter.
With a pleasantly bearable temperature from September onwards, the Red Sea is an amazing experience any time of the year. Float in the calm waters, dive with sea life and recharge for the months ahead.
La Gomera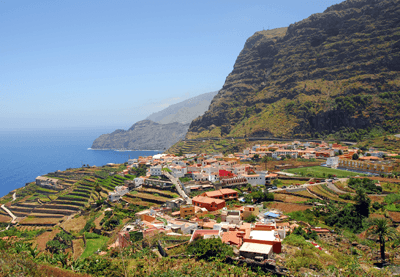 Image: Pawel Ryszawa
If the Canaries' guaranteed sun is too good to miss, why not pay La Gomera a visit? The second smallest island and one of the quietest, La Gomera has dodged the tourist bullet and is more of a traditional affair than you might be used to.
If you're not a fan of the sometimes overwhelming nightlife found in Tenerife and Lanzarote and fancy walks and traditional food instead, give this often-overlooked isle a go. To get there you'll need to jump on a ferry from Tenerife.
Dubai
The Middle East has experienced its highest temperatures in recent years this summer, but if you head to Dubai in the winter you should find the heat tolerable.
If you're a fan of impressive feats of architecture and engineering or have a penchant for ridiculously over-the-top shopping centres then Dubai is for you.
You might think the Westfield centres in London are impressive, but shopping centres in Dubai are on a whole new level. One is home to over 500 shops and a ski slope.
Thailand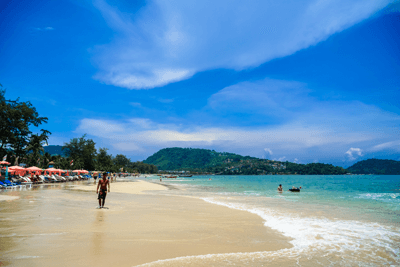 Image: Luke Ma
Go island-hopping around the mainland or chill out in the hippy haven that is Chiang Mai – Thailand has everything to offer the energetic or lazy traveller.
Spend a few days in Bangkok to soak up the buzzing city atmosphere before moving on to somewhere more laid-back like Phuket.
Cape Verde
Image: Lka
The islands of Cape Verde aren't somewhere you've probably considered before. Ten volcanic islands sit off the coast of Africa, but many opt for Sal and its resort of Santa Maria.
If you're looking for a simple beach break, Cape Verde may not be for you. Diving, windsurfing and fishing are just a few of the activities you can try while paying these islands a visit.
Kerala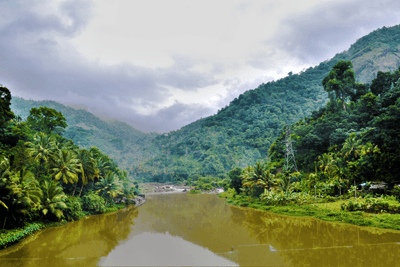 Image: By Enzo
Have you always been attracted to India but put off by the hustle and bustle? Then Kerala could be the India you're looking for. Some of the country's best beaches can be found here, as well as amazing wildlife.
Whether you want to find inner peace with yoga or just need a bit of external peace, India's southern paradise may be just what you're after.
Go cruising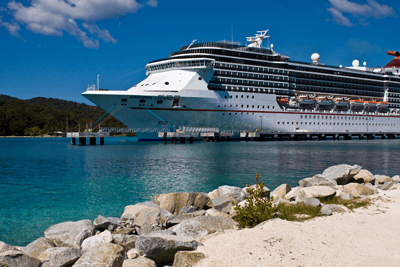 Image: Daniel Foster
Why limit yourself to just one place?
A winter cruise is the perfect way to pack lots into your few weeks away while still having plenty of time to sun yourself on deck. See the best of the Med or the Caribbean on a 14-day jaunt and wine and dine with the captain to achieve an extra level of luxury.
Tell us about your top winter sun recommendations onFacebookandTwitter
Don't forget to shop around for travel insurance on Gocompare.com to get the cover you need at a great price