There was a time when the choice between diesel or petrol-powered cars was a straight shoot-out between economy or performance.
But nowadays that choice is far less clear-cut.
Diesel engines have reached hitherto unimaginable levels of performance and sophistication, while petrol-powered cars are capable of delivering diesel-like levels of economy.
"The two engine types have moved towards each other," says John McIlroy, director of testing at car-buying bible What Car?. "Diesels were known as frugal, but clattery. But new transmissions and deadening technology has made them more refined."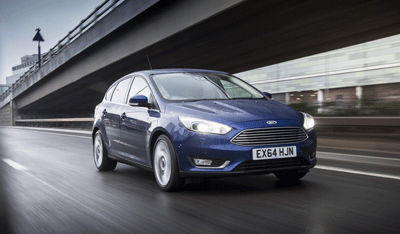 Modern family cars like Ford's Focus now have smaller petrol engines
Bigger inroads have been made in the petrol market, with compact 1.2 and 1.0 litre engines equipped with turbochargers, such as Ford's EcoBoost range, coming to the fore. They're capable of achieving high miles-per-gallon and also capable of being driven at relatively low revolutions-per-minute – just like a diesel.
Diesel and petrol are moving closer together in sales too. According to data from the Society of Motor Manufactures and Traders, petrol cars accounted for 67% of sales in the UK in 2004, with diesel making up the remaining 33%. But by 2010, diesel car sales overtook petrol for the first time, as the recession forced more people to consider the total cost of motoring.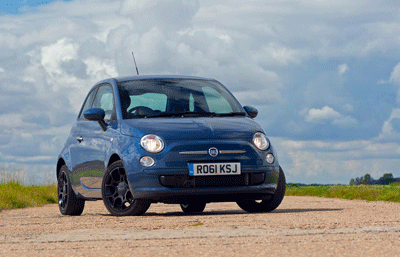 Fiat's 500 TwinAir has a petrol-powered two-cylinder engine which its manufacturer claims is capable of nearly 100mpg
Since 2001, cars which emitted less than 100g CO2/km were exempt from paying Vehicle Excise Duty, and diesels were generally better at pumping out less carbon that petrol-powered cars.
Last year, a hair's breadth separated petrol and diesel – diesel accounted for for 50% of total registrations in 2014, while petrol took 48%. The other 2% was accounted for alternative fuel vehicles.
This levelled playing field has also reflected itself in resale values in the second-hand market. While diesel cars traditionally held their value better, the difference nowadays is largely marginal.
Size matters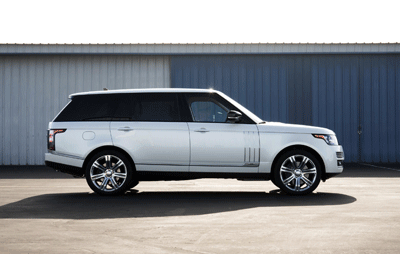 Diesels really start to make sense in big luxury cars, like the Range Rover
As a general rule of thumb, the bigger the car, the better it lends itself to diesel.
"With (diesel) superminis, you're paying a premium for the engine, and you're paying a premium on fuel," says John McIlroy. "Even though diesel engines are quieter, there's less scope for quieting the engine. Until you go up to family cars (Volkswagen Golf, Ford Focus territory) then it starts to make sense."
Even so, the mileage you'll have to rack up for the savings to stack up will be significant – which is why the fleet market is dominated by diesels.
In fact, the cars in which the economic argument for a diesel really start to well and truly blow petrol out of the water is for large luxury cars, like Range Rovers. "If you can afford £90,000 then you might not be bothered about the cost of fuel," says McIlroy. "But you may be bothered about having to fill-up all the time."
When choosing between a diesel and petrol, it's advisable to look beyond the manufacturers' quoted miles-per-gallon figures and look for real-world figures – there's often a big discrepancy between what's quoted and how they perform.
At the pumps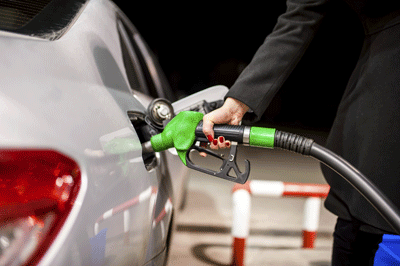 The price of diesel has dipped below petrol for the first time since 2001
For some time, buying a diesel car has been a long-term saving, with drivers paying a premium for the fuel compare to petrol.
However, in August 2015, the cost of diesel per litre dropped below petrol for the first time in 14 years, dipping to 112p a litre with petrol at 115p.
It could drop even further, with some analysts predicting that a global glut in oil and forces of supply and demand could force it even further. David Hunter, an energy industry analyst with Schneider Electric told the Financial Times last month: "Motorists could see the price of diesel hit the £1 per litre mark, if the forces of supply and demand continue to tussle."
In fact, this fall in the price of diesel should arguably have happened a long time ago. Many groups, including the AA, have been campaigning for diesel to reflect its wholesale price for some time.
The future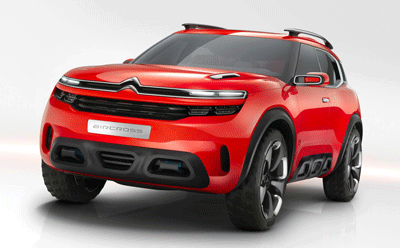 Citroen's Aircross concept car uses a hybrid engine
In April 2017, the shake-ups to VED announced in the chancellor's July 2015 budget come into force. From then on, only cars which produce zero CO2, like electrically powered cars such as the Nissan Leaf, Renault Zoe and Tesla Model S will be exempt, with all others moving on to a two-tier system and paying £140 a year. It could have a big impact on what buyers chose.
The burgeoning hybrid market might also have a say. These cars utilise an electric motor at low speeds, then transition to use a traditional fuel-burning motor at higher speeds. "With hybrids, you want a smooth transition – with diesels, there's a bit more judder when they start up," says What Car?'s McIlroy.
Whatever the future holds, and whatever fuel your car uses, the key to extracting the best possible performance from your car ultimately lies with how a car is driven and maintained.
"Whether it's petrol or diesel, we've all got better things to spend our money on than fuel," says Peter Rodger, head of driving standards at the Institute of Advances Motorists.
Rodger advises less frequent braking, removing excess weight (like rubbish and roof racks) and regular vehicle checks as quick and easy ways to improve your car's efficiency, whatever fuel it uses.
Changing places
The diesel with petrol performance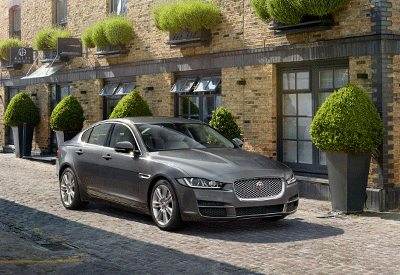 Jaguar XE 2.0d 163PS
"It's really smooth and punchy, and doesn't make the XE feel particularly heavy so it's still a superbly agile executive saloon", says John McIlroy. "It's also under 100g/km of CO2 emissions with a manual gearbox.
The petrol powered car with diesel economy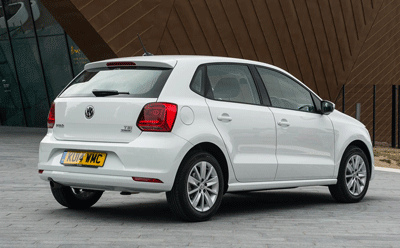 Volkswagen Polo 1.2 TSI 90PS
"There's really no need for a diesel engine in a small car when VW's 1.2-litre turbocharged petrol is so smooth, nippy and easy to drive," reckons McIlroy. "And it'll give you more than 45mpg in the real world."
Are you a committed petrol fan or dedicated to diesel? Tell us on Twitter or Facebook
Whether you're a petrol head or a diesel devotee, compare car insurance for the right cover