Being sensible isn't fun. Avoiding chocolate, diverting a wedge of your salary into a pension, settling in to watch the X Factor with a takeaway rather than heading out on the razz – it's boring being a grown-up.
Or is it?
You don't have to let sensibleness control every area of your life – just look at what you're driving.
You want something economical? Ok. It needs to be cheap-ish to insure? Fair enough. But that doesn't mean you have to hang up your dreams and lock your happiness away in your teenage hope chest.
There are plenty of cars out there that are sensible and logical, while also being fun, funky, outlandish and a little offbeat.
We've rounded up half a dozen little gems spanning a variety of genres and budgets – something for everyone, in a kaleidoscope of jazzy colours.
Go on, spread some Nutella on that Ryvita…
City car: Vauxhall ADAM ROCKS (insurance group 10)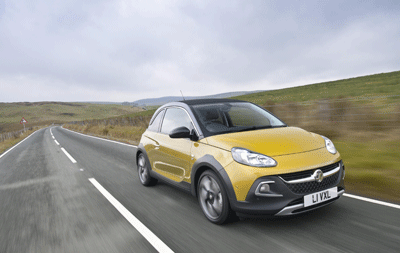 Vauxhall's ADAM is so odd it shouts its name in CAPITAL LETTERS.
By far the oddest variant is the ADAM ROCKS – the mini-crossover city car thingy that fuses diminutive urban proportions with a feisty go-anywhere attitude.
Its 113bhp, three-cylinder turbo gives it a bit of pep, and the real character comes from the wacky paint options and the rip-back canvas roof.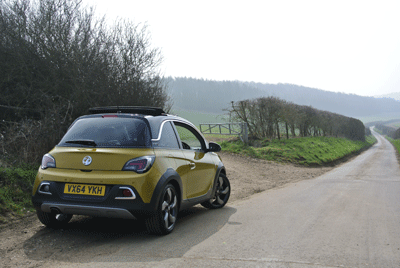 It'll give you 55mpg and will carve through the metropolis like a streamlined butterfly. It will also be unique – that's no exaggeration, as the options list is so long that no two are the same.
If you've got £16,695 to spend on a brand new teeny-tiny motor, this is the extrovert's choice.
Hatchback: Citroen C4 VTS (insurance group 21)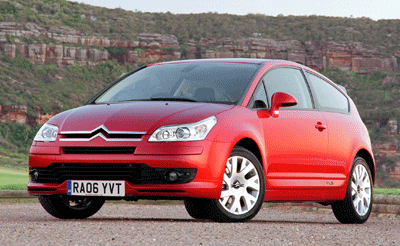 If you're after quirky frugality on a tight budget, you could do a lot worse than the C4 VTS.
Selling new for upwards of £18,000 a decade ago, you can pick up a decent one from £1,500 now.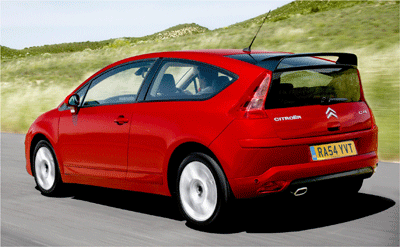 The boisterous choice is the 2.0-litre petrol, but if you've got your grown-up hat on, there's a 2.0 HDI diesel that serves up a bucketload of torque – 236lb.ft.
It's oodles of fun and it'll also return 50mpg when you're being sensible.
The car has bona fide rally heritage, a racy tail and a very cool interior in which the steering wheel's centre remains still while you turn the rim around it. How funky is that?
Small family car: Skoda Fabia vRS (insurance group 18)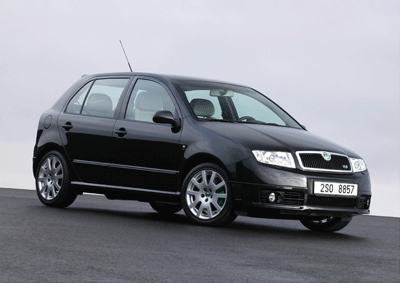 Built from 2003-7, the first-gen Fabia vRS enjoys the offbeat kudos of being a diesel hot hatch. It has Volkswagen's perky TDI PD motor which helps to drop into super-low VED band C.
It's good fun – even more so than Skoda would admit. The company claimed a 0-62mph time of 9.5 seconds on launch, but contemporary road tests placed it closer to 7.5, which is pretty impressive for a car that can also offer over 65mpg.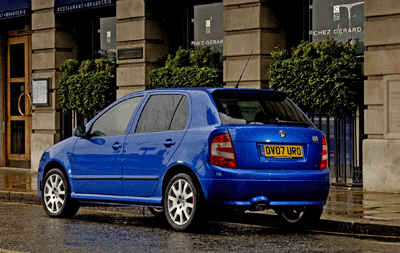 You can get a really good one for under £3,000, stuffed with all the safety and space that a small family may require.
Most of them are black or silver, but see if you can track down one of the custard yellow ones. There's nothing to be gained from being a wallflower, is there?
Mini MPV: Audi A2 (insurance group 11-17)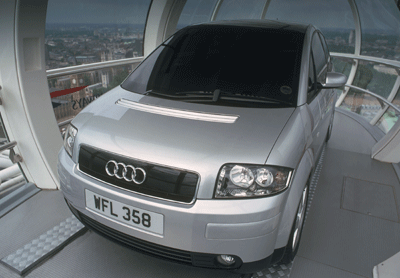 The Audi A2 was a pioneering and groundbreaking thing. We're classing it as a mini-MPV, although that wasn't really a thing in 1999 – it was billed as a sort of people-carrier-styled-supermini.
Audi threw everything it had at its development, too – the bodywork is all aluminium, meaning that the car is super-light and thus super-economical.
The original design brief was "to transport four people from Stuttgart to Milan without stopping for fuel", and the 1.2-litre TDI can deliver up to 120mpg if you're really careful.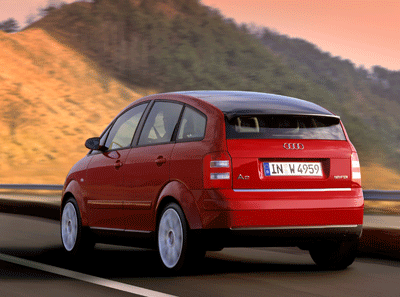 Even a petrol-engined A2 driven in sensible fashion can give you over 55mpg.
As well as being a phenomenally clever and brilliantly designed car, it also gave Audi a very poor return on investment. It was expensive to build and thus expensive to buy – so not many people did.
Nowadays, however, you can buy a really good one for £3,000 (or a perfectly serviceable one for as little as £1,500), which will also buy you a ticket into the future-classic club. It's the connoisseur's choice.
Crossover: Mini Countryman (insurance group 16)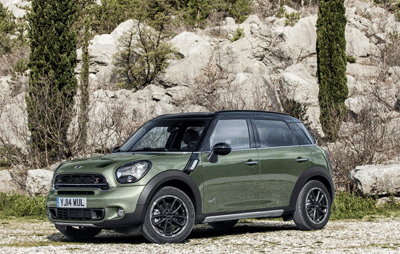 Ignore those who moan that a Mini this big isn't a proper Mini any more into their pints of bitter – the argument is an anachronism. What BMW have done with this iconic name is a masterpiece of brand extensions.
The Countryman is a magnificent example of the modern crossover genre, with a natty four-wheel-drive system on ALL4 models that can send all the power to the back wheels, should you fancy getting the tail out on a frozen lake.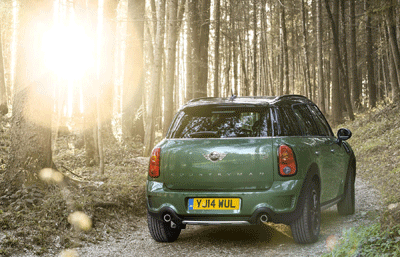 Much like the rest of the Mini range, the options are bewildering, but you should probably go for the Cooper SD ALL4 for maximum all-round jollity.
It starts from £24,055 and offers 56mpg, chuckable handling, rubberised floormats, seat-mounted coat hangers, voice-control stereo and everything else that would have seemed the stuff of fantasy back in the days of the original Mini.
It's a 'Marmitey' sort of car, but it's got more funk than, er, Uptown Funk. And that's loads.
Sporty car: Alfa GT JTD (insurance group 32)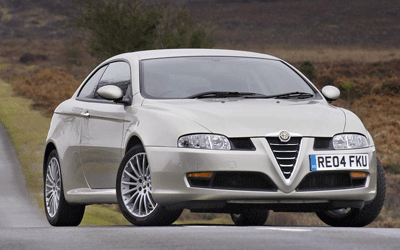 It's hard to justify the concept of a sporty coupe with a diesel engine – it's just a little unsavoury, isn't it?
However, we can happily make an exception for the Alfa Romeo GT.
This ineffably stylish two-door offers the sort of uniquely Alfa-esque chic that you just don't find in other sports cars.
Every inch of it drips with offbeat charm, and it's engineered to be a hoot to drive, too. But all of this needn't come at the expense of day-to-day running costs.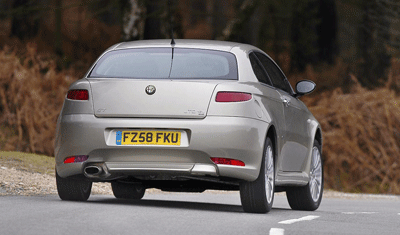 Alfa Romeo offered a diesel variant and it turned out to be hugely popular. Today, the market is flooded with used diesel Alfa GTs – £6,500 will get you a low-mileage facelift model with leather seats and all the toys, and its suave looks backed up by a thoroughly agreeable 45mpg.
It's even got room in the back and a decent boot, too – all things to all folk? Quite possibly.
You see? Being frugal doesn't mean you have to compromise on your funkiness. And life really is too short to drive a Prius. Enjoy yourself – you only live once
Tell us about the most fun (and funky) cars you've ever owned on Facebook and Twitter and save money on car insurance for your economical yet awesome wheels