The Rugby World Cup has begun and already the eighth tournament has provided some jaw-dropping, larynx-shredding moments to add to the list provided by the previous seven.
Japan's astonishing last-gasp toppling of South Africa meant tears of joy for travellers from Tokyo, but left Springbok fans looking glum. And just this weekend, a Wales side ravaged by injuries overcame the tournament's hosts, England, in their own back yard.
Here are five other great Rugby World Cup moments, recalled by those who can say, "I was there..."
1. Wales finish third in inaugural tournament of 1987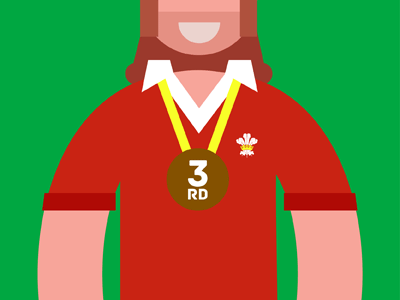 Paul Thorburn kicked a magnificent last-ditch touchline conversion to enable Wales to beat Australia 22-21 in the third-place play-off. It remains Wales' best finish. Wales wingIeuan Evans recalls the event...
"The first Rugby World Cup felt like being a student in freshers' week. You were always wondering if someone was having a better time somewhere else. New Zealand is my favourite country on earth, but when you're in a town like Invercargill, you do think you might be missing out.
"We had beaten England in the quarter-final but were then hammered by the All Blacks in the semi. Not many people gave us a chance of finishing third by winning against the Aussies in Rotorua, but we believed. It was a cracker of a game and every New Zealander in the stadium was cheering for us when Adrian Hadley scored the last try. They just wanted someone to beat the Aussies and we'd do nicely.
"Thorby kicked a superb conversion and we won the game. It was an amateur era, but we celebrated like professionals. In other respects, the New Zealanders were already like a pro team, which we were not. John Rawlins flew out as a replacement for the England game and was told to train the moment he'd stepped off a 32-hour flight. He tore a hamstring and had to fly straight home."
2. Nelson Mandela walks out before the 1995 final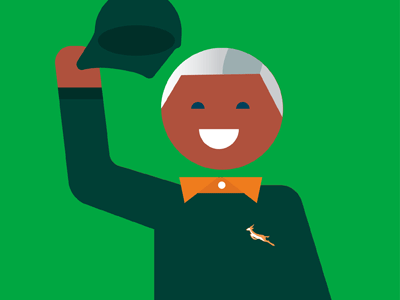 Five years after being released from 27 years in prison, three years since the end of apartheid and 12 months after being elected South Africa's president, Nelson Mandela wore a Springbok jersey to greet the players before the 1995 final between South Africa and New Zealand in Johannesburg.
Former Wales and Lions captain Phil Bennett was working for the media that day in Ellis Park.
"Put simply, that was the most incredible, the most emotional, the most historically significant sporting event I've ever had the privilege to attend.
"I had toured South Africa 20 years before with the 1974 Lions. I was young and naïve. I didn't really know who Nelson Mandela was and believed the people who told me he was a terrorist.
"To be there again, when he walked out wearing a green Springbok jersey – a hated symbol of apartheid – was such a powerful moment. It was the gesture of a great statesman and I'll never forget the grown men around me, black and white, laughing, shouting and bawling their eyes out. It was incredible to be there.
"New Zealand had been hot favourites to win that game. They were a wonderful team and they had Jonah Lomu, who had left people fearful and awed, like Mike Tyson on a rugby field. But from that moment, when Mandela shook hands with Francois Pienaar and waved to the crowd, I knew there was simply no way South Africa would lose that day. It was destiny. It was history. The players were united in a cause with the whole population and, of course, they won the game 15-12 in extra-time."
3. Jonny Wilkinson drops a goal in the final minute to win the 2003 final for England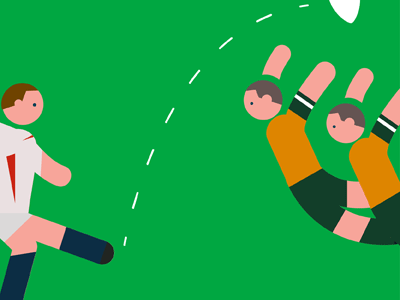 No team from Europe had won the tournament, but it was clear that even the New Zealanders were worried about Martin Johnson and his men. Described as "white orcs on steroids" in the Kiwi media, it's a view disputed by Welshman Paul Rees, the Guardian's rugby writer, who watched England win him over and conquer the world.
 
"The lasting memory is that although the final that night was in Sydney, it felt like being in England. The Aussies seemed to be outnumbered, probably because of the noise the English fans were making. Even in the England team hotel hours before the game, the foyer was just a scrum of white.
"When Jonny Wilkinson's winning drop-goal went over, the noise was just deafening. I could hardly think, let alone write. But it was deserved by England. They were the better team. They were the best team in the tournament by a long way.
"But they were also a team just at their sell-by date. They had beaten Australia in Melbourne that year and also won in Wellington against the All Blacks when they had gone down to 13 men.
"Before that, they had also won the Grand Slam. They were rubbished by the Aussies and the Kiwis, but that was because they were unfamiliar with being beaten by an England team of all the talents. They had real grunt and fire in the forwards, a superb back row, good half-backs, some schemers behind and Wilkinson to kick the goals. It was not a great final, but it was a great moment when they produced a perfect team move to set up Jonny."
4. Frenchman Fabien Galthie brings down Jonah Lomu to inspire 1999 semi-final win over New Zealand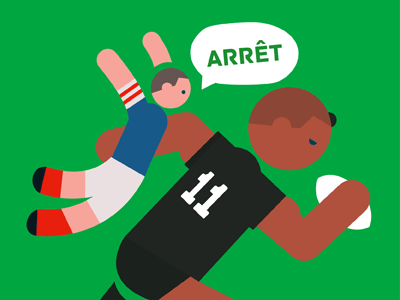 Jonah Lomu had been denied in 1995 when he had burst onto the World Cup stage at the age of 20. Four years on, and still as terrifying, he was odds-on to reach another final with New Zealand.  Andy Howell, rugby correspondent of Media Wales, was at Twickenham to see a Frenchman slay the giant.
 
"New Zealand were dominating the first-half and Jonah Lomu was running riot. The French full-back was called Xavier Garbajosa. We dubbed him Xavier Garbage because he actually turned his back on Lomu and allowed him to run clean through. It was like watching a schoolboy match.
"The All Blacks were running away with it. They were 24-10 ahead and Lomu had scored two tries. But then, all of a sudden, the little French scrum-half, Fabien Galthie, probably the smallest man on the pitch, showed his mates how to be brave and how to tackle Lomu.
"Galthie leaped on Lomu's back and the beast was brought down. That one moment invigorated the French and they launched the most remarkable comeback in Rugby World Cup history.
"Their fly-half, Christophe Lamaison, started to control the game and the French, typically, suddenly, got their tails up. It was unbelievable. Philippe Bernat-Salles – the Biarritz Express with the flowing grey hair – scored the decisive try that clinched it and New Zealand were simply shell-shocked.
"It was French brilliance sparked by one Frenchman's bravery. Once the French get on a roll, they can be unstoppable as only they can."
5. Sam Warburton sent off for Wales 18 minutes into 2011 World Cup semi-final against France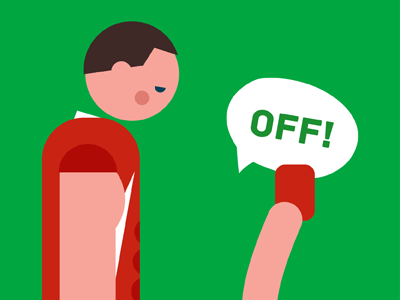 Wales had beaten Ireland in the quarter-final and were tipped by many to overcome a mutinous French team who had scraped through their pool. Wales were leading 3-0 when their captain, Sam Warburton, tackled Vincent Clerc in a way Irish referee Alain Rolland thought dangerous enough to merit a sending-off.
Four years on, Warburton remembers every painful second, but also the support that helped him overcome the biggest disappointment of his career.
"It was the shock of it. One minute you're hyped up and fixed solely on playing your best for the team in the semi-final of the World Cup. The next minute, the referee is pulling out a red card.
"I then had to sit down on the side of pitch with this guy with a camera five metres away from me for the rest of the first half. So, he's waiting for me to slip up and moan and I had to bite my lip.
"At half-time, I listened to the speeches, but no-one came up to me. They were giving me space, I guess. I just watched the rest of the game in shock, helpless, knowing I couldn't influence the game. That was punishment in itself.
"But it was really nice to see the amount of support I had afterwards. I thought I was going to be a villain in the changing room. I also thought people back home were going to hate me for losing them the World Cup. But it was completely the other way. I had middle-aged women coming up to me in the supermarket to give me a hug."
Tell us your favourite Rugby World Cup memories onTwitterorFacebook.
Images: Chris Lamb Design