The last of the British summertime is fast trickling away, so we're off to the beach.
OK, the eagle-eyed among you will have spotted that we went to the beach in a few other recent instalments. But this is, in fact, an entirely different style of beach holiday.
St Leonards-on-Sea offers far more than merely the burnt-out hulk of an aquatic walkway, as you're about to discover.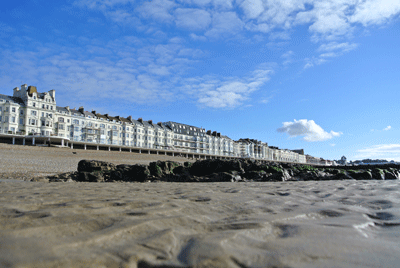 Why St Leonards? Well, we like to champion the underdog here at Covered mag.
Sure, we could've gone to Hastings, but everyone knows what Hastings is about: 1066. The Cinque Ports. Fierce arrow battles. Mention of St Leonards, however, often elicits a befuddled shrug, despite being basically the same place. So, we've shuffled a few feet along the beach.
And what to drive on our sunny jaunt? It has to be something family-oriented for such a family-focused resort. Something brightly coloured and with a cheeky sense of fun, but also deadly serious about the details.
It could only be the Mazda 3 2.0 Sport.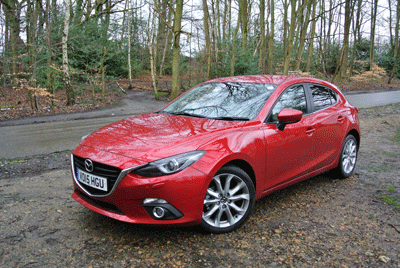 Now, don't let the 'Sport' moniker fool you – this is a sensible hatchback that'll (supposedly) return 55mpg and won't cost the Earth to insure, being a friendly group 18E rating.
The trade-off for this is that it isn't that 'sporty' – 118bhp is modest, but it's all you need for a trip to the seaside with your pals or your nippers.
Besides, stirring that gearstick to keep the revs up is no hardship as the gearbox is an absolute peach.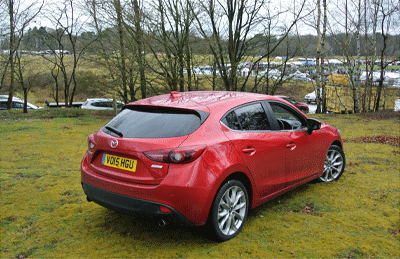 Just as well, really, as the route to St Leonards would be thoroughly depressing in the wrong car.
There's no one big road to the coast, so you're forced into taking the A21, which is the sort of road that cruel schoolmasters tell country lanes they'll one day become if they don't behave.
It's a jumble of bottlenecks, roundabouts, alternating speed limits and a paucity of passing places that ensures you'll definitely get stuck at 15mph behind a lorry for miles on end.
But heigh-ho – there's always the Route 1066 Cafe ("Get your chips at the 1066!") to break the dirge. If you want to chew the fat with 700 bikers, that's the place.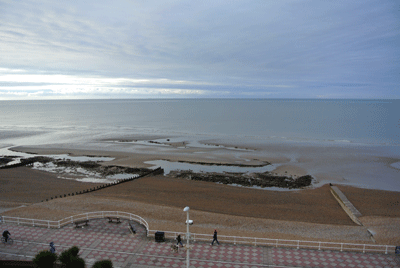 As you emerge blinking into St Leonards, be sure to head straight for the seafront.
Parking at, or near, Warrior Square is generally achievable, and then you're right where you need to be.
Dramatic recent tides have piled the beachfront high with pebbles, but when the tide's out you'll find glorious sand, rockpools and mussel-strewn cragginess. Delightful.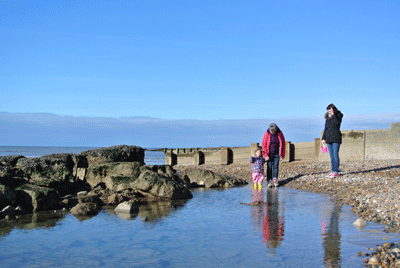 You've come here to sunbathe, so let's not take the historic funicular railway up to the rocks or wander too far into town – you want to stay near the sand, right?
So let's just take a couple of quick walking tours.
First of all, we can amble along the promenade – ingeniously arranged as a double-decker, with one walkway at beach level and the other above it at street level – toward the elegant Pelham Crescent, a semi-circle of tall houses featuring numerous English Heritage blue plaques.
A pedant would tell you that you're now in Hastings, but ignore them – you left your Olaf the Snowman beach towel in St Leonards, it still counts.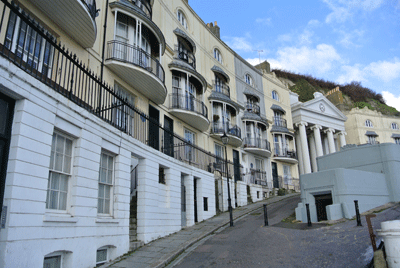 Stroll up to Queens Avenue and you'll find the spot upon which John Logie Baird demonstrated the first ever television broadcasts.
You'll also find Arcade Butchers – a place that sells the most incredible sausages (take home the lamb and mint, they'll change your life forever) as well as such unexpected meats as impala, springbok, snake and zebra.
Alright, enough sightseeing? Back to the beach with you, off you pop.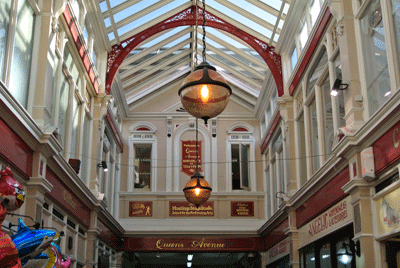 Now, after some time you might crave a Solero or a 99. Understandable. So haul yourself back up to street level and wander over to the Adventure Golf complex.
You can battle a swarm of eager seagulls for a swirl of processed vanilla there, before grabbing a putter and taking on the pirates for bragging rights on the synthetic links.
The water is dyed blue here, and the galleons fire their cannons at you with casual abandon, it's genuinely frightening.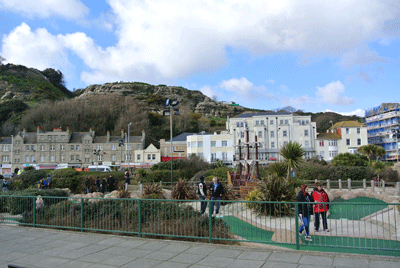 As the evening draws in you can walk back into the heart of the St Leonards seafront vista for dinner at Eatto (OK, we're really in Hastings again, but remember where your towel is), where you can sling 'em 15 notes in exchange for up to 80 different oriental dishes. Although you won't be walking out again if you sample them all. Try to exercise a little restraint.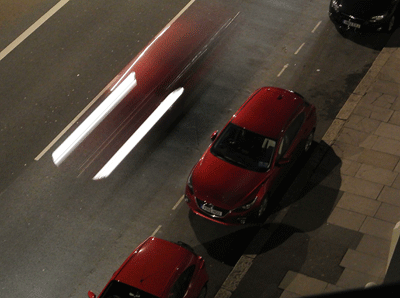 And so, with heavy stomach and lobster-hued epidermis, you can load yourself back into the Mazda for the schlep back up the A21.
And oh, it's the ideal place to be. Having realised that you've been windburned all day and are actually freezing cold, the zoned climate control and sculpted, heated seats make you feel as if you're in some kind of wonderful spa retreat.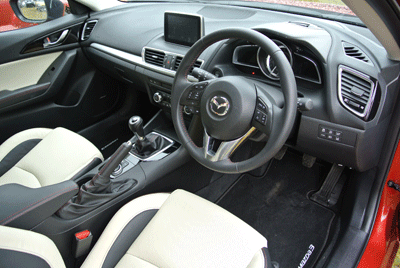 With your decision-making faculties reduced from 'complex' to 'binary', you'll appreciate the well thought-out interior – every switch is where you'd expect it to be, every surface moulded to anticipate where you might lean an arm or leg.
And the big touchscreen's clever habit of always informing you of the name of the next approaching side turning will ensure that, should the misery of the A21 overtake your senses, the car will almost certainly stop you getting irretrievably lost. "Daddy, the head-up display is a neat touch in a car at this price point," your three-year-old mini road-tester might seem to say (if she weren't actually tuckered out and unconscious). "And that Bose stereo has incredibly rich, tight, and punchy bass, with beautifully detailed top end in the melodies."
Bless her, she's right.
This is exactly the sort of car you need for a journey like this – dependable, logical, spacious enough to make sense, and sufficiently engaging to ensure you remain eagerly involved throughout. The perfect accompaniment to a place like St Leonards – leave your cares behind, and just let impulsiveness take your hand for a while.
After all, it'll be winter again soon.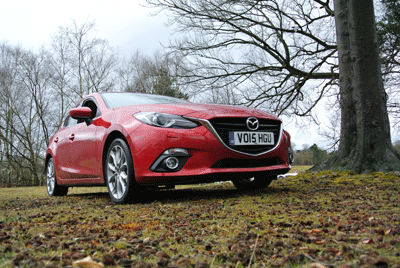 Read more of our Guide to Britain series