It's been a year since financial education became compulsory on the national curriculum in England, but has the change made a big difference to school children?
As children enter the world of adulthood it's essential that they understand their finances, how to save money and how to spend it. So what can parents do to make sure their kids have the know-how to be financially responsible?  We spoke to award-winning financial education teacher Tracey Hill to get a few ideas.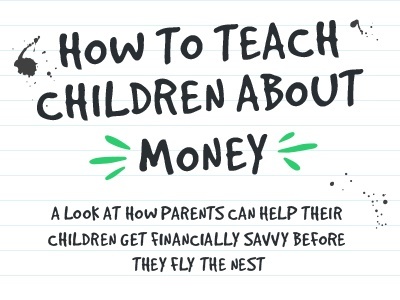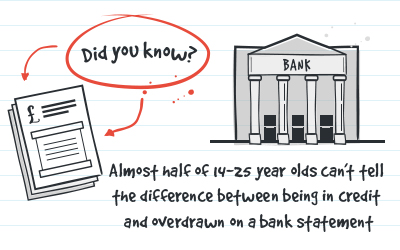 As part of her personal development and financial education lessons, Tracey invites in industry experts from banks to speak to her students and to teach them all about the basics of banking - but they aren't allowed to promote products.
1. Give them independence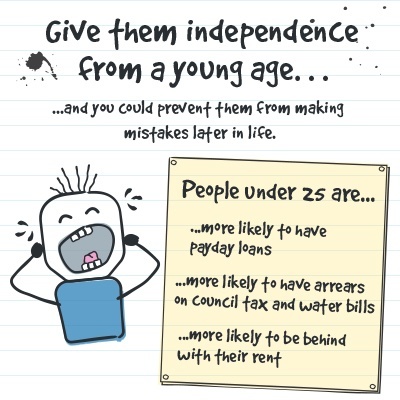 "One of the areas that I think works really well is giving the child independence with money," said Tracey. 
"When you have got a parent saying, 'Oh there's £20 to go up town or there's £20 to top up your phone', the feedback I get from students is that they don't see that as their money, they've got it off their parents. But if that parent is giving them money into a bank account every month, that's their money and they make very different decisions with that money.
"It's hard for some parents to let go, because they're used to being in control of everything but this is a really good first step to give them that independence of seeing how money works and understand that it's their decision."
After giving kids independence, they can decide how they want to spend and save their money. That may mean wanting to invest in a Junior Isa or savings account, or to buy bonds. Some children may decide to donate a portion of their pocket money to charity, or they may want to save up for the latest gadget - it's up to them to decide. 
2. Let them work part-time
Depending on your child's age, a part-time job can give them a work ethic and a better understanding of the value of money. It's important to ensure they balance a job with their school and college commitments, but a few hours well spent on a Saturday morning could set them off on the right money path.
"I think it's really important to work and have the work ethic anyway, but for them to learn about the money too," said Tracey. "I think having a part-time job really helps them.
"Unfortunately the rate they get paid because of the age that they are is very inconsistent. I have a student at the moment that's getting £1 an hour - it costs them more to get there and to have lunches."
3. Teach them how to budget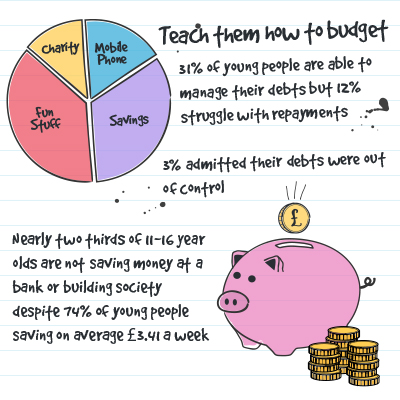 Giving younger children the job of budgeting and planning meals for the week is a great way of teaching them about living costs and other economic principles - explain how inflation and taxation work while you're walking through the aisles.
Tracey sets her students supermarket challenges and asks them to manage the family budget, giving them the task of planning family  meals  for less than £50.
4. Download personal finance apps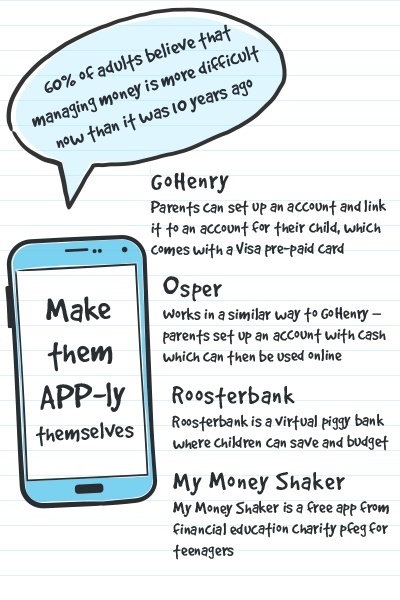 It's no secret that today's children are more tech savvy than their parents - most have access to smartphones and tablets and with lots of apps for kids centred on finance there's no excuse not to harness technology to help them become more financially savvy too. 
"Apps are something that they're very familiar with and I think that gives them more confidence... they feel like they're more in control by using an app," said Tracey.
5. Go back to school
"Talking to teachers is a key part of understanding your child's level of knowledge," said Tracey. "If they're not involved with the school they won't understand the level that they're working at even in year seven or eight, they'll think they don't know about something when they do."
6. Be honest and open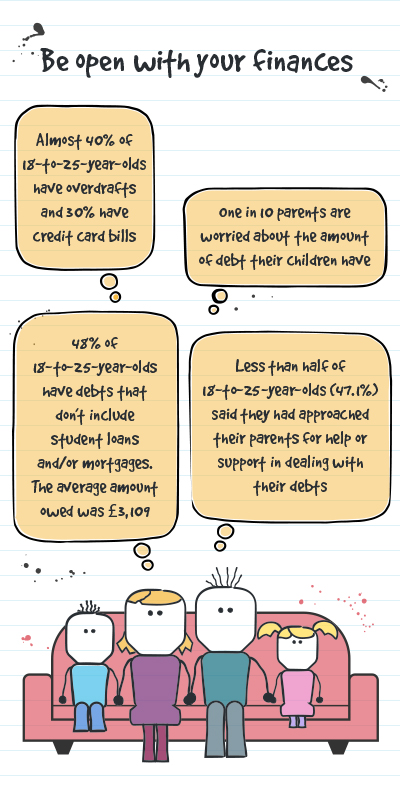 To teach kids about money it's important that parents are open and honest with their children about their own financial knowledge. Explain to children where the family is budget is spent, how much essentials like food, utilities and internet cost and whether the family has any credit cards or loans and they'll be able to apply lessons to their own lives.
Tracey acknowledges that in some cases parents are just as nervous about managing money as their teenage children, and says that they should feel free to speak to teachers and schools too or seek out information online.
"We don't expect them to be financial experts; we just want them to be able to understand how we can give a rounded education to their child," said Tracey.
Read more about the financial problems under-25-year-olds face in Gocompare.com'sGeneration Debtreport.
Sources:
Gocompare.com: Between 24 and 25 February, 2015, OnePoll on behalf of Gocompare.com conducted an online survey among 2,000 randomly selected UK adults aged 18-25.
Between 21 and 27 October, 2014, OnePoll on behalf of Gocompare.com conducted an online survey among 2,000 randomly selected UK parents of youngsters aged 16-25.
pfeg, MyBnk, YouGov, UK Commission for Employment and Skills