Cast your mind back to travel in the pre-internet age.
It was a world of bulky brochures, finding restaurants in long-out-of-print guidebooks and dubious recommendations from friends. Cruising Teletext's travel section was the height of technological sophistication and getting in touch with someone you'd rented an apartment from might be an expensive long-distance call away.
But the internet changed everything. It's now possible to snag a bargain flight whilst lounging in the park, or sort your accommodation and travel insurance out over a pint and a packet of crisps.
One of the biggest single developments in internet travel is TripAdvisor. The American website was launched by Steve Kaufer (still the serving CEO) near Boston, Massachusetts, at the dawn of the new millennium, and 15 years later it has become the go-to resource for millions of travellers who want the score on a hotel, restaurant or attraction.
It's become the largest travel site in the world, even if it wasn't actually intended to be this way.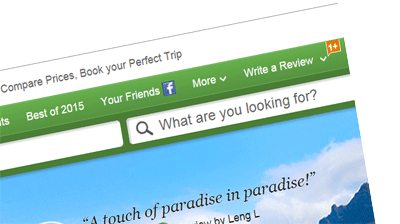 Originally set up as a business-to-business aggregator, the site had a 'Leave a Review' button left there almost as an afterthought. But it really resonated with travellers and kept on bringing them back. "It was almost a happy accident," said James Kay, spokesman for TripAdvisor UK. "The 'write a review' was the part of the site which people kept flocking to."
And flock they did. By 2005, one million comments and reviews had been left. By 2007, it had reached 10 million. Now over 375 million unique users use the site, with around a quarter of a billion comments on 5.2 million hotels, eateries and activities.
"Reading customer reviews was standard consumer behaviour for online shoppers," said Kay. "TripAdvisor filled that gap in the market for travel."
Nigel Morgan, professor of tourism at the University of Surrey, believes the changes brought about by TripAdvisor - for businesses and consumers - can't be underestimated.
"It's elevated old-fashioned word-of-mouth," said Morgan. "I suppose what consumers are doing now is co-creation – they're almost becoming co-marketers for the travel experience. It's also made prices more transparent."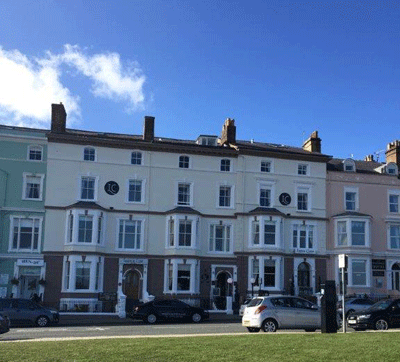 One business which has certainly benefitted from this word-of-mouth-exposure is Lauriston Court Hotel in Llandudno (above). The small, 11-room hotel owned by former nurse Carol-Lynn Robbins and her family beat off 650,000 other establishments from across the world to win TripAdvisor's best customer service award back in January 2013.
The reservations book has been bulging ever since and the increased trade has allowed the family to buy two adjoining properties, taking their total number of rooms up to 33.
"When the call came from TripAdvisor I thought somebody was winding us up," said Carol, who believes that the website has helped raise the bar in the hospitality and tourism trade.
"It [TripAdvisor] keeps everyone on their toes. The biggest thing for us has been not being complacent and keeping the hotel at a reasonable price.
"We couldn't have possibly bought the exposure we had from winning the award. It's ok getting it, but then you have to maintain standards."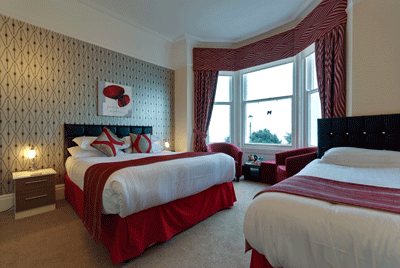 But the boom of online reviews hasn't come without controversy.
Businesses can be made or broken on their reputation and TripAdvisor has had to get ever-more sophisticated in how it hounds out disingenuous reviews. The company uses technology similar to how banks detect online fraud to find 'irregular' behaviour and employs 300 members of staff to check the results.
TripAdvisor looks to be consolidating its place as the world's biggest travel site by moving into new areas and has also started partnering with brands, including Gocompare.com.
Gocompare.com travel customers will now have access to TripAdvisor reviews when browsing hotels, meaning that they won't have to leave the site to see what other holidaymakers have had to say about where they've been.
"We know from our work with other review sites that having a real-life perspective can help customers choose the right holiday for them," said Caroline Lloyd, travel expert at Gocompare.com. "This is a really exciting development and we're delighted to be partnering with TripAdvisor to help customers pick the perfect holiday for their budget."
Compare hotels with Gocompare.com – now with added TripAdvisor.