We like to think that we're running the show when it comes to our pets, but in reality they've got us right where they want us; under their paw (or claw, or fin).
In fact it turns out they're the wise ones, teaching us inspiring life lessons over the years, which we will now share with you.
Abbie Laughton-Coles with Molly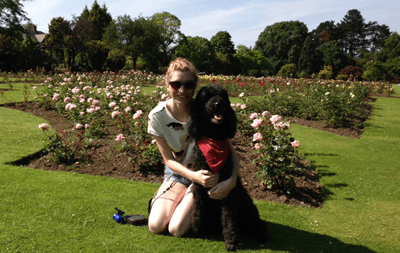 Lesson: Always persevere
Fluffy and full of energy, my fellow frizzy-haired friend, Molly the standard poodle, was our family dog for 14 years and in that time she taught me a very important lesson; never give up.
The prime example of this was Molly's penchant for thievery.
We could never understand how she managed to sneak into shut rooms and eat anything edible waiting inside, until one day we secretly observed her systematically going to every door and nudging it with her head.
If the door was slightly ajar she would be in there straight away, devouring anything remotely appetising inside. This included multiple tissues, a loaf of bread, a whole lemon, earrings, a frozen leg of lamb and a tub of eye cream (which she managed to unscrew the lid of, which is just downright impressive).
Rachel England with Moose and Jundah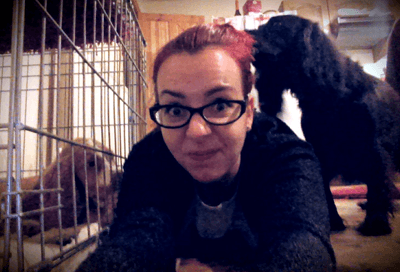 Lesson: Be inquisitive
If something's interesting to you, ask questions and find out more about it - you never know where it might lead you.
Take my cocker spaniels for example - they were fascinated by the new garden fence and upon closer investigation found they could slip underneath it into the field next door for a few fleeting moments of glorious freedom.
Kristian Dando with Biggie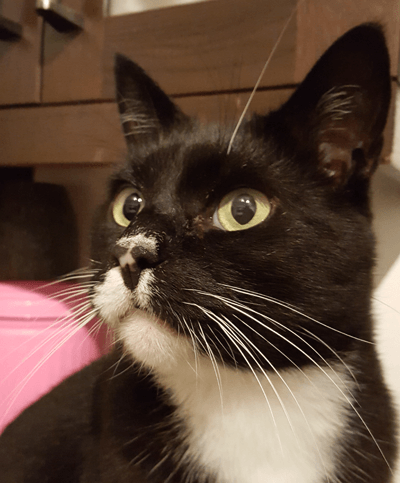 Lesson: Don't stress, and the importance of lounging
The human world is a bewildering place full of complications, annoyances, disappointments and obstacles.
But if watching my cat Biggie in action (or inaction, more like) over the past three years has taught me anything, it's that these sort of things are best treated with the sort of nonchalant disdain which cats specialise in.
"Had a testing day? Ah, forget about it. When's dinner?" he seems to say if I've returned home after something untoward has happened, yawning, or taking a moment to groom his magnificent coat.
And do you know what? He's on to something. It really is useful to take time out and look at the world from a cat's perspective once in a while.
Felicity Hannah with Woody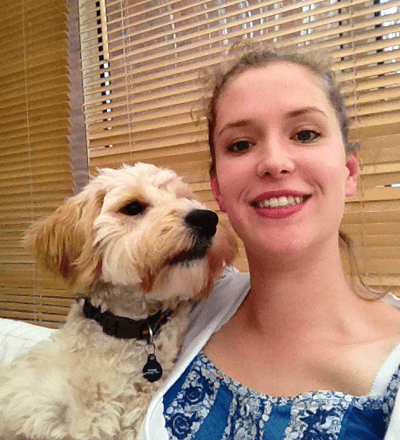 Lesson: Enjoy yourself and don't worry about making mistakes
My cockapoo Woody is an absolute clown, he's really playful and fun. But I enrolled us in doggy training classes when he was quite young and used to get very stressed about whether he was doing everything right. One day the teacher stopped me and said: "Felicity, stop getting so het up. He's your dog, you're meant to be having fun with him!"
It was so true, I remind myself of that whenever Woody does something embarrassing (often) or my young children are playing up. It's meant to be about having fun, not getting everything right. Words to live by.
Emily Bater with Missy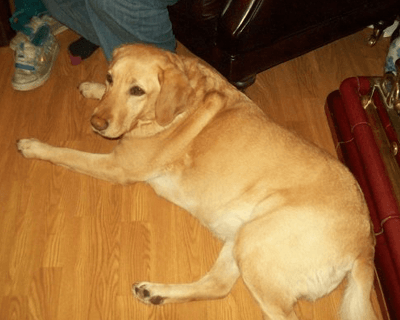 Lesson: Give everything you do 100%
Our family dog Missy taught me a lot through the years, but she always inspired me with her endless enthusiasm. Throw yourself into everything with a boundless sense of fun and optimism and you'll enjoy every day all the more - and you'll encourage the people around you to do the same too.
We gave Missy the middle name 'Bouncer' because she bounced everywhere and was always happy, even when she was facing off the neighbour's unfriendly cat.
Not all pets are such positive role models though - our rabbit taught me to approach everyone with caution and always have my claws at the ready, as you never know who's about.
Sean Davies with Minta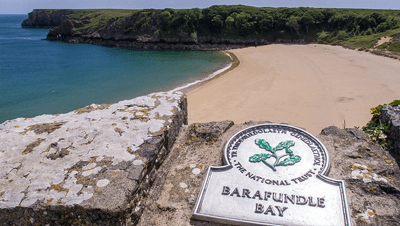 The scene of the crime! Image by: Ed Webster via Flickr
Lesson: Never drink sea water!
The stories of my loveable-but-certifiable dog Minta are legion, but his most infamous moment came during a visit to beautiful Barafundle Bay on a glorious August day in 1985.
Refusing to avail himself of the fresh water we'd brought, the bonkers Boxer insisted on slaking his thirst from the sea, meaning that the walk back over the cliffs was accompanied by the sound of sloshing from his improbably swollen stomach.
As we arrived back at the packed, pebble-strewn car park, Minta suddenly crouched down, releasing a high-powered jet of water from his backside that threatened to send him skyward. As scores of innocent holidaymakers dived for shelter from the flying pebbles, the dog slowly turned his face in query at the scene of horror behind him, apparently oblivious to his swiftly deflating waistline.
Victoria Cao and Archer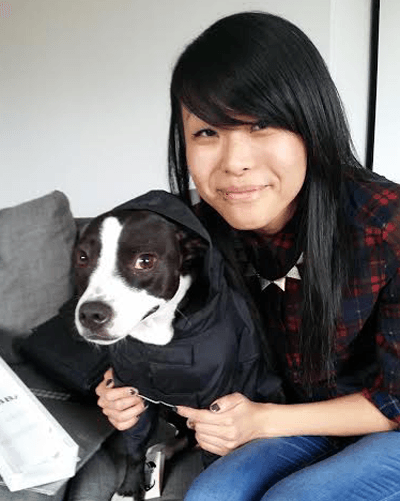 Lesson: Be patient
I have the utmost respect for owners of polite and well-behaved pooches - the dogs you see strolling calmly alongside their owners at pace, who'll sit, wait and probably tell you a joke on command.
This respect is usually combined with envy and embarrassment however, as I apologise to that passing owner while my dog is pulling me down the road and barking like a rabid lunatic.
Unfortunately, puppies aren't born with good manners and trying to train one can take a vast amount of time. You need to be patient, persevere and keep telling yourself he's not doing it just to annoy you (even though he most definitely is).
What lessons has your pet taught you? Tell us all about it onTwitterorFacebook. 
You can make sure your furry mentor is well-protected with the right pet insurance policy with the help of Gocompare.com.