We do apologise for dropping the 'C' bomb so early on in the year, but with the annual festive splurge mere months away, it's time to get to know your cards... and we're not talking about the ones you put up on your mantelpiece.
The right credit card could be the perfect present to yourself if you know how to use it properly, and it's a great time to shop around and apply for the tempting deals that are flooding the market before Christmas season really kicks off.
And we've got all the information you need to spread that Crimbo cheer without getting hit where it hurts - right in the credit report.
0% purchase cards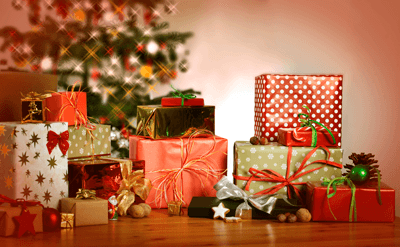 There's no doubt that even the thriftiest of frugalites will be tempted to splash out at Christmas. Whether we're buying the biggest prize turkey in the store or travelling to see loved ones for the holidays, we just can't resist making it rain all December (and most of November too).
In fact, according to the Office for National Statistics, we spent £9bn a week in December last year solely on retail spending. That's a lot of Brussells sprouts.
Ho Ho Ho
A 0% purchase card can effectively be used as an interest-free loan, which you pay back in monthly instalments. If you're intending to go the whole hog and lavish expensive gifts upon your nearest and dearest, it could be the right option for you.
It's also worth noting that, thanks to the Consumer Credit Act, any purchases you make on your credit card between £100 and £30,000 will be guaranteed by your card provider. So you'll get your money back if the product is faulty.
No No No
But beware; you must pay at least the minimum balance each month to keep that tantalising 0% interest rate. Also it's important to make sure that you can pay off any debt before the introductory period ends or you'll more than likely be shifted to an eye-watering rate.
Cashback credit cards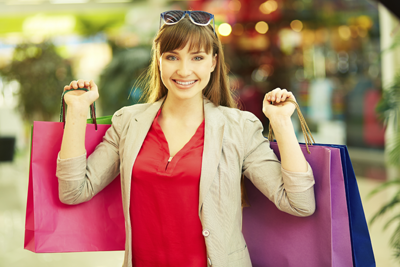 If you're going to give your plastic a bashing this Christmas, you may as well find one that gives something back. Step forward your new friend, the cashback credit card.
Ho Ho Ho
So what's the deal? Well you'll basically earn back a percentage of what you spend, which can be pretty lucrative around the festive season. In some very rare cases this could be a whopping 5%, which will be awarded to you as an annual bonus.
No No No
Always check whether there's an annual fee. There may also be a maximum limit on how much you can earn back in a year, so it's worth reading the terms and conditions carefully.
Look out for whether the cashback rate changes depending on how and where you spend. With cashback and rewards cards, it's also worth bearing in mind that for them to be worthwhile, you'll need to pay your balance off in full every month. They usually have high rates associated with them, and debt left to build up could quickly wipe out any benefits you build up by spending.
Balance transfer cards
If you do find yourself in a tight spot after all the Christmas revelry, there's an option you could take advantage of in the form of a balance transfer card.
Ho Ho Ho
Balance transfer cards could be your Christmas saviour when it comes to existing debt as the right card could prevent you from paying interest on being in the red. Luckily there's a plethora of cards offering lengthy 0% periods for well over two years.
No No No
You'll have to do some festive sums to make sure that the money you save on your repayments isn't overshadowed by the balance transfer fee. Calculate how much you'll realistically be able to repay every month and whether you can clear the debt before the 0% period finishes.
Tell us your tips for saving money on your Christmas spending onTwitterorFacebook.