Ah, Christmas. Enduring the mind-numbing prattle of your in-laws, eating turkey for days on end, all while binging on the endless deluge of rubbish on the telly and feeling yourself get ever more bloated and spherical by the hour. Another After Eight? Oh, go on then.
Actually, that sounds dreadful, doesn't it?
It might make sense, then, to use those extra days off to escape the country altogether this festive season.
If you get your skates on, there's still time to snag yourself a winter bargain…
Boston, USA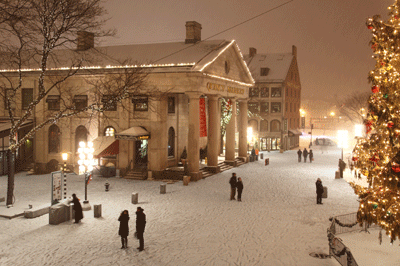 Everyone bangs on about Christmas in New York, but how about a Yuletide jaunt to its older counterpart in Massachusetts?
There's stacks to do in one of America's oldest cities – just make sure you pack for the elements because it can get very cold.
Cuba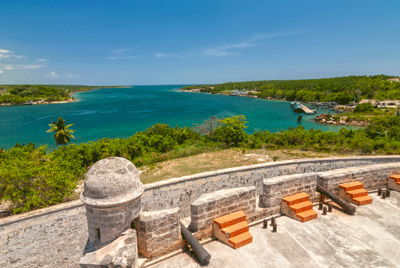 If you're tired of both the lousy weather and rampant capitalism of a Christmas in Britain, then Cuba may well be for you.
The tropical weather means you can leave the novelty jumper at home, and since American consumerism has been all but off the menu since Fidel Castro swept to power, it'll be an altogether less gaudy affair.
That said, the Cubans go all-out on New Year, so if you're intent on partying, stick around to see in 2016.
Kerala, India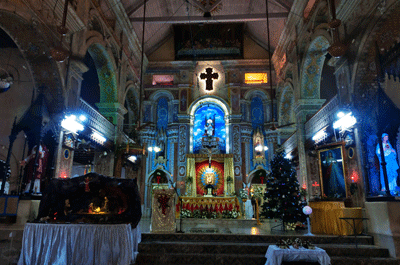 South India has a large Christian community, and Christmas is a big deal in this particular part of the subcontinent.
So, there's all that traditional stuff – Father Christmas, nativity scenes, carols and so forth – plus the addition of incredible food, jaw-dropping beaches and, refreshingly, a near total absence of booze.
This means you can return home smugly satisfied that you've been de-toxifying while your pals have all been putting on several stone in bulk.
South Africa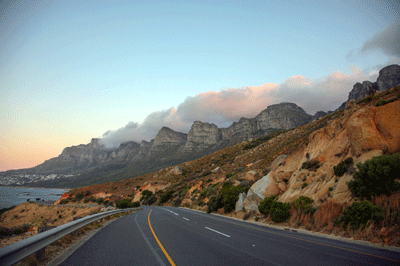 South of the equator, the bleak midwinter becomes the height of summer. If you head to South Africa, you can merrily trade in bubble and squeak and the Queen's speech for the braii (that's a South African barbecue, lingo fans) and glorious sunshine this Christmas.
Despite the heat, South Africa celebrates Yule with aplomb, so you can be sure that you won't be completely bereft of festive vibes as you're sunning yourself and marvelling at natural splendour at every turn.
Dubai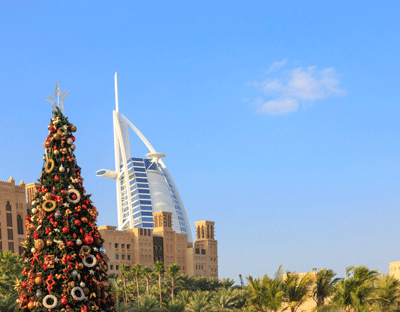 In 2015, Christmas is arguably less about spreading good cheer and more about bright lights, gaudy baubles and buying loads of stuff.
And boy, they know how to do bright lights, gaudy baubles and buying loads of stuff in 'Doobs' – you can shop until you drop, bask in the Arabian sea and even enjoy a white Christmas if you wish.
Go big or go home, as they say.
Tell us your festive getaway plans on Twitter and Facebook. Don't forget to book your travel insurance in advance!