Meet our latest blogger of the month, Susanna Scott. If you're an internet-conscious mum you probably already know her as founder of Britmums, the biggest network of lifestyle bloggers in the UK.
Susanna was born in California and used to work as an internet marketer during the initial dot com boom in the 1990s. She then moved to Britain to live with her Scottish husband in 1997. She launched her own blog, A Modern Mother in 2008, and also found time to launch Britmums the very same year.
We sat down with Susanna for five minutes to talk about her recent record-breaking event and the advice she has for any budding bloggers...
Hi Susanna, how are you? How was this year's Britmums Live? I saw you broke a new world record at the event.
Yes, we broke an official Guinness World Record for the most people dressed as Egyptian mummies in under three minutes! It was a really nice icebreaker for the event and was very popular, and lots of fun.
Our annual conference was a huge success this year and we are looking forward to our next big influencer event, #BML16, which will be on 25 June 2016 at the Brewery in London.
When did you start blogging, and what made you set up BritMums?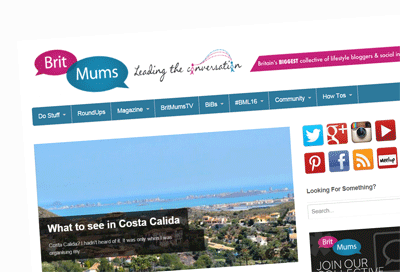 I wanted to create a place where parenting and lifestyle bloggers could come together, network, share ideas and inspiration. I had no idea that it would grow to more than 8,000 bloggers.
Whose blogs do you like reading, and why?
I am probably one of the few people in the UK that has read every single parenting blog at least once!
One of my jobs has always been to look at new members' blogs, and I do this daily.
It's a great way to get a pulse on what is happening in the UK parent blogging scene. I've seen so many blogs start from humble beginnings, and become very successful. It's heart-warming.
What do you think the future holds for the blogging industry?
The industry will continue to evolve. There will be more and more bloggers and influencers, and more and more platforms on which to influence. Eventually I think there'll be consolidation in both areas, but that's a way off.

What's your proudest achievement so far?
My family! Mixing a full-time job with a family of five is quite a feat (for me at least).
What's your favourite family holiday destination, and why?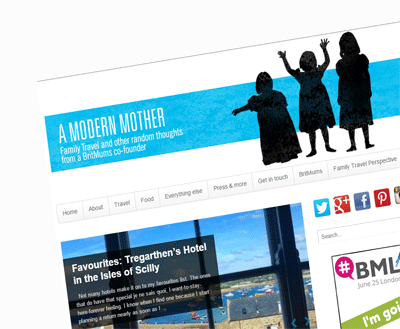 That's very hard to answer. I've been to so many wonderful places, many of them in the UK (we just went to the Isles of Scilly and I fell in love with the subtropical islands).
But my very favourite place to visit is California. There aren't many places you can ski and surf on the same day.
What's your favourite and least favourite thing about living in the UK?
That's easy. The weather is the worst thing. The best? Sunday roasts.
When you're not blogging, what do you get up to?
When I'm not travelling, I enjoy cooking, gardening and eating.
What advice would you give to someone who's thinking about setting up a blog?
Develop your own voice first and the rest will follow. By that I mean spend a significant amount of time honing your writing and building an audience. Once you have that down, then think about brand involvement. I've seen many bloggers try to do it the opposite way round, and it just doesn't work.
More blogger of the month interviews