When you think about it, that small plastic rectangle nestled snugly in your wallet is the gateway to your life.
Fancy buying yourself some new threads? Whip out your card and pay with contactless.
Need to fill up the car? Don't bother interacting with a human, simply slot your card into the pump instead.
Round of drinks at the bar? Turf your card at the barman and 'poof!'! As if by magic the drinks are paid for and you don't even have to know how much you spent until you wince at your bank balance the next day.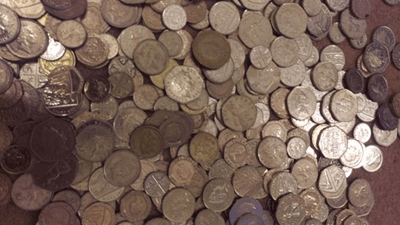 Plastic is fantastic, and I'm not the only one who thinks so. As a nation we spend around £1.47bn on debit and credit cards every day, with a massive 435 transactions taking place every second.
These days, cash-carriers are the minority. But until I had my purse stolen a few months ago (thanks, London), I'd never really considered the logistics of living a cash-only life.
For two nostalgic days I had to rely on old-school pound sterling withdrawals from a cashier while I waited for my new debit card. And for two days, that was a fun novelty.
But what would happen if I gave up plastic for a whole week, and paid for all my goods and services with cold-hard cash instead?
Here's what...
Monday
Grocery shopping day, and while I usually do an online order, this experiment demands a little more money mindfulness.
So, it's off to the supermarket with the madding crowd – via the cash machine, which presents my first dilemma: how much cash should I take out?
I don't want to be unnecessarily walking around with large sums of money on me, but I also don't want to get to the checkout and not have enough cash and then cause a huge delay while I put items back and people tut at me.
I decide to err on the side of caution and withdraw more than I think I'll need.
Nonetheless, I'm acutely aware of the items I'm chucking in my basket, flexing my (neglected) numerical skills to keep a running total and therefore avoid the above nightmare scenario.
At the checkout I'm pleased to find I have a fiver left over, which I then spend on a glossy magazine, reasoning that I thought I was probably going to spend it anyway.
Tuesday
I'm in central London for meetings today, and would normally use my contactless debit card on public transport. But it's now physically impossible to pay for a bus with cash, and buying paper tickets on the underground is a massive rip off.
So, I resurrect my old Oyster card, which still has a few quid on it.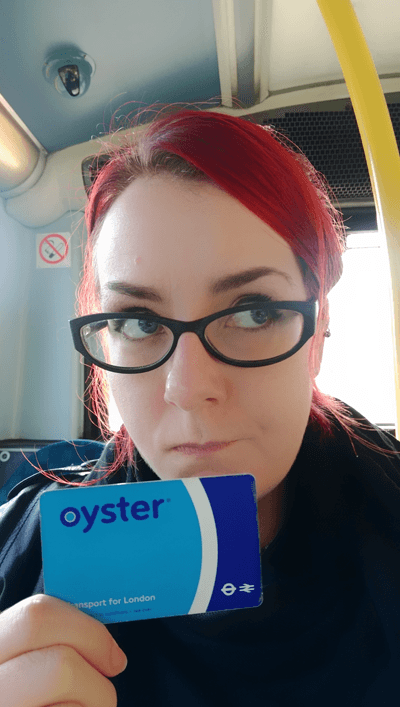 However, I'm so used to tapping in and out with reckless contactless abandon that I forget that Oyster is not limitless, and I'll need to top it up before I can get home.
Of course, I don't have any cash on me, so I spend a good 15 minutes searching for a cash machine to withdraw some money to then feed into a machine that will credit my Oyster card.
Infuriatingly, the only hole in the wall I can find is one of those awful fee-charging ones, so I end up paying £1.75 to access my own money.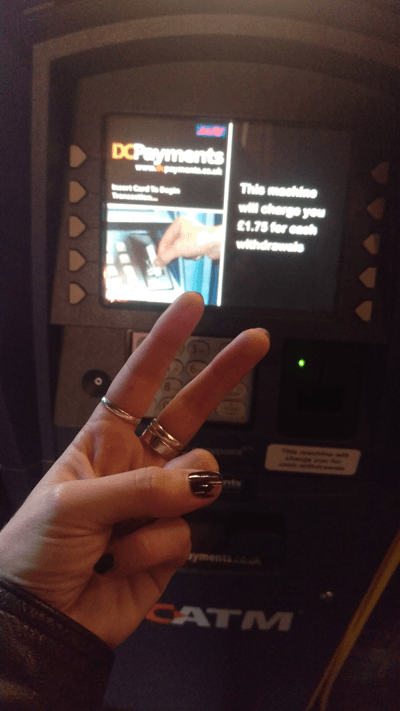 Wednesday
I pop to the shop for some bread and milk and take advantage of the cash-only self-service till, bypassing a massive debit card-dependent queue. Suckers!
Thursday
Tonight I'm out for dinner with friends and when the bill comes everyone casually flings their plastic on the table with the usual assumption we'll just split it three ways.
It comes to £23 each, but I only have three £10 notes, which I gingerly place by my friends' cards.
After the pantomime of payments and Pins with the others, the waitress scoops up the cash and never returns, probably assuming the extra £7 constitutes a nice tip (on top of the 10% already charged, I might add).
Of course, I'm well within my rights to request my change, but I'm British and don't like to cause a fuss, so I just suck it up, my friends and their accurately-billed bank balances oblivious to my angst.
Friday
No cash flashed today.
Saturday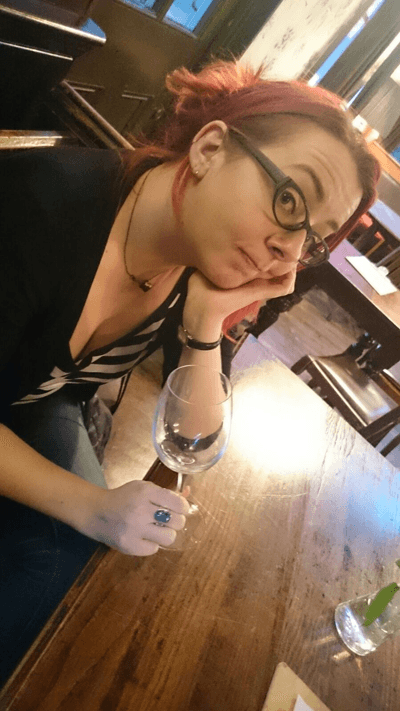 I'm going out for a friend's leaving drinks tonight and feel anxious about leaving my debit card at home – what if there's an emergency?
Nonetheless, I visit the cash machine early in the day so I'm cashed up and ready to go.
Again, it's not ideal walking around with a large sum of cash on me, but it's not long before I've blown most of it on a round of drinks.
I'm then condemned to spend the rest of the night waiting for everyone else to uphold their end of the unspoken rounds agreement, which is extremely tedious as I'm in the company of a few very dull characters and would quite like to pour tequila into my eyes.
I'd usually get an Uber home at the end of the night, but since I can't pay for that in cash I have the option of getting a horrendously overpriced black cab or the night bus. The night bus is full of vomiting students.
Sunday
Sunday is traditionally a day where I float sadly around the house swathed in blankets and fill every available liquid receptacle with tea and juice.
It's also the day I'm most likely to order a takeaway. A greasy, greasy takeaway. Not today, though, since I blitzed my cash reserves last night and definitely cannot fathom leaving the house to withdraw more.
Instead I smash together some cheese on toast and try to convince myself it's a pizza.
Conclusions
Giving up payments by plastic is a total hassle. They're convenient and – as documented here – can actually end up saving you money.
However, paying by card does mean I feel more removed from my money – without seeing cold hard cash flying out of my purse it's harder to really appreciate how much I'm spending. This experiment has been an almighty faff, but I'm now far more aware of the way I throw money around without really thinking about it.
Could you go card-free? Is it a good way to be money-conscious of just a massive palaver? Tell us on Facebook and Twitter