Switching accounts could save bank customers on average £70 a year, according to a report by the Competition and Markets Authority (CMA).
According to the report, the banking sector isn't competitive enough and more has to be done to encourage customers to switch bank accounts.
According to the CMA, over half of customers (57%) have been with their bank for over a decade while 37% have been with the same bank for 20 years.
The report claims customers are reluctant to switch accounts even when their bank charges them high fees and there are cheaper alternatives available.
While the average customer could save £70 a year if they switch, overdraft users could save £140 a year. For those who are even more reliant on their overdraft, that figure could be as high as £260 a year.
The CMA's report suggests that a stagnant current account market is responsible for banks failing to improve how they communicate information to customers.
Account holders are often expected to understand complex overdraft charges and receive limited information on their accounts. This means 'free' bank accounts end up costing more than people expect.
The Current Account Switch Service (CASS) was set up in 2013 to make the process easier and while the CMA reports the system is functioning reasonably well, awareness and confidence in switching remain low.
Potential remedies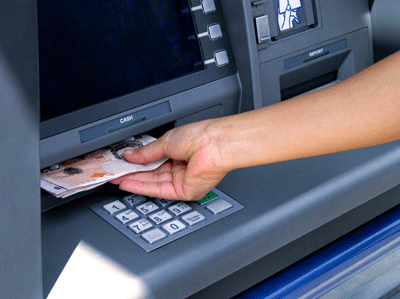 The CMA has suggested a number of ways to improve competition, but has stopped short of advising that the big high street banks be split up.
The body proposes that banks encourage their customers to switch at certain points, for example if their local bank branch closes or if their overdraft charges go up.
The CMA investigation does acknowledge a number of positive industry developments, including the growth in smaller, innovative banks and the introduction of current account switching service midata.
Midata gives customers access to their banking history and allows them to see how much switching could benefit them in pounds and pence.
Matt Sanders, Gocompare.com's banking spokesperson, points out that switching incentives – banks offering cash if you switch accounts to them – is very attractive, but customers shouldn't take these at face value.
"Getting £100 for switching is all well and good, but if you're going to rack up foreign usage fees, overdraft charges or miss out on in-credit interest earnings then that incentive could quickly be cancelled out," said Matt.
The CMA says that the midata service needs to improve and become more accessible to customers, as at the moment it's only available to customer of certain big banks and building societies.
Gocompare.com is the only price comparison website that lets consumers use their midata information to compare current accounts rather than relying on 'best buy' tables.
Alasdair Smith, chairman of the retail banking market investigation, said: "Despite some encouraging developments, particularly in the shape of challengers that have entered the market in recent years, for too long banks have been able to sit back and take their existing customers for granted.
"We don't think that customers will truly benefit from a more competitive marketplace until they can compare accounts more easily and feel confident that they can switch without risk, and that is why our provisional remedies are aimed at giving customers control."
What about business banking?
The report points to the business banking sector as an example of a lack of competition in the wider market – it claims that 50% of start-up businesses opt for an account with the bank the company founder uses for their personal banking.
Nine out of 10 start-ups go to their bank when looking for a business loan, rather than shopping around. The same number fail to switch bank accounts once their provider begins charging for the service after a free-of-charge introductory period.
To fix this, the CMA has suggested the creation of a new price comparison website for small business in order to make switching business bank accounts easier.
Tell us about your switching experiences on Twitter or Facebook