It used to be that your local bank was part of the fabric of your high street, as constant as the Post Office and as reliable as the butcher.
But in recent years, the way we bank and shop has changed, and our high streets have changed too.
According to research by Gocompare.com in July 2015, only 37% of current account holders know where their bank branch is, and less than half (47%) have visited it in the last 12 months.
However, when asked what they considered most important when choosing a bank, the second thing people said after good internet banking was having a local bank branch.
The Campaign for Community Banking Services(CCBS), a lobby group, believes that there will be around 650 bank branch closures in the UK by the end of 2015, an increase on the 479 closed in 2014. These included 124 banks which were the last bank in the community.
'Real challenge'
For some people, using a local bank branch isn't a choice – it's their only option.
For the old or vulnerable, for small businesses and charities, those who have little or no access to online banking or live in far off places, local branches offer somewhere to deposit cash and cheques, pay bills and deal with all their banking issues.
According to research by the Payments Council, 78% of adults in the UK have access to the internet and a current account. However, only 70% already use internet banking. That means 8% of UK adults still need their local bank branches.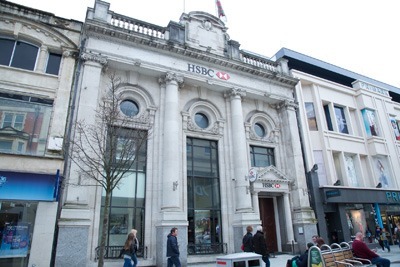 David Steele is policy adviser for financial services at charity Age UK, and he says that while some people aged between 65 and 75 have made the change to internet banking many people over the age of 75 don't want to.
"Branch banking is the key thing and they feel much more comfortable. They like the opportunity it gives them to socialise with other people and with banking staff," says Steele.
For many older people the internet isn't a viable option. "They feel more confident that they've actually done a real transaction in a bank," Steele says.
Branch closures present a real challenge to the elderly, who are forced to travel to the nearest town with a branch. "How do they get there?" asks David, "Many may not have a car, so is there a bus service? If there's a bus is it regular, or do they have to go at 10am and come back at 3pm?"
Demise of the high street
It's not just customers that are affected by closures, it's local businesses too.
When banks leave small towns they take customers and their money with them, forcing them to travel to larger towns instead and spend their money there.
Bank closures have a direct effect on the high street: "If those businesses are not there any longer there's a big knock-on social impact," says Derek French, from CCBS.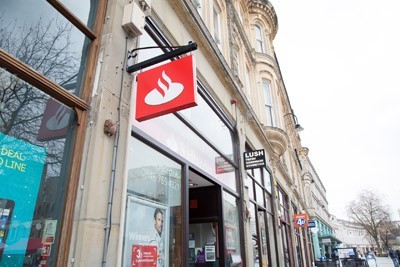 Post Offices and shared branches could pick up the slack left by closures, but this solution isn't without issues.
"Are there enough seats, is there privacy?" Steele asks. "There are quite a lot of practical challenges to making the change to that system."
Adapt or die
While banks may be reducing the number of branches they have, there are some that are trying to change their branches to make them more effective for customers. 
TSB has been assessing its level of branches in recent months and has closed a large number, but says that these were in towns where there were two branches previously. TSB has also introduced a local number in every branch so customers can speak directly to staff they know and see.
The relatively small Metro Bank says it works in the same way as conventional retailers rather than banks. The company's branches are open seven days a week, until 8pm on week days and 6pm on Saturdays – they're even open on Sundays until 5pm.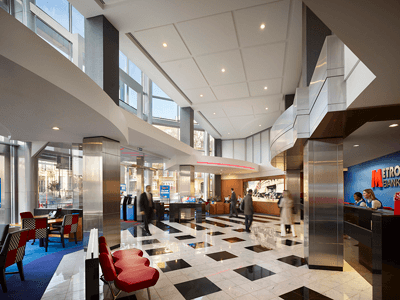 Their 37 'stores' are designed to be friendly and inviting. "We want to meet and get to know our customers so we insist on our stores being welcoming," says communications manager Nicola Forsyth. "You won't find our cashiers behind a glass screen – in fact they will meet you at the door as you enter."
Not happy? Switch
If your bank has left your high street and you're not happy about it, it's never been easier to switch.
Faster switching rules introduced in 2013 mean the process can be completed within seven working days and all your direct debits and standing orders are transferred for you.
Gocompare.com's banking expert Matt Sanders said: "This, coupled with the midata current account comparison tool, which uses customers' real financial records to help them make more meaningful and better-informed decisions about accounts on offer, means that it's never been easier to find a current account best suited to your needs."
When was the last time you visited your bank? Tell us on Facebook and Twitter