Can you feel that? The slight rumbling under your feet? That's the power of the fitness movement, and it's coming for you. Looks like it's time to squeeze into your Lycra and get involved.
This year you can't swing a kettle bell on social media without hitting a rippling eight-pack boasting hunk or svelte, toned-to-perfection glamazon and we want into the hot bod club too.
But can you join the #fitfam on the cheap? Here are some top tips to get that superstar physique without the millionaire budget.
Let's get physical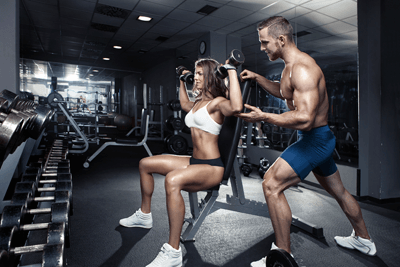 Signing up to an expensive gym contract may make you feel like you've started on your journey towards an Adonis-esque body, but if you don't actually go then the most exercise you're going to get is waving goodbye to a chunk of your money each month.
"There are a few ways to save money or make your money go further when getting fit," said Christine Stones, a fitness instructor from the Wirral.
"The first and most obvious one is to take out a membership and use it, don't waste it. Membership to a gym, studio or leisure centre will normally work out much better value than paying as you go if you're a regular user.
"Should the worst happen and injury, health or other circumstances stop you from attending for a period of time, check if your club is willing to suspend your membership until you're able to return."
And if you need a little nudge in the right direction by a professional, think about a personal trainer. Most will give you a free taster session which you can use to see what you should be doing to get the most effective results. Semi-personal training, or personal training in a group can also help you save money, while getting that motivation you need.
Eat well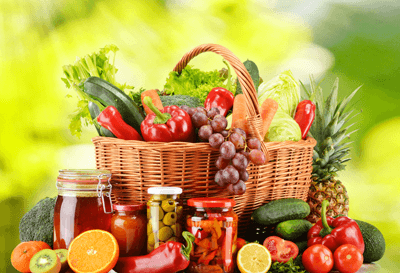 We all know that eating healthy is the route to feeling better inside and out, and it can be hard when processed food seems to be a lot cheaper... but is it really?
"While fruit and veg are important, buying from the local market or discount supermarket can save you a lot of money," said dietitian and nutritionist Annemarie Aburrow.
"Don't forget that tinned, dried and frozen varieties count as part of your five-a-day and choosing seasonal produce can save you money too.
"Planning ahead and using a shopping list are also great ways to save money. Why not invest in a little chalk board for the kitchen, or attach your weekly menu plan to the fridge? That way you can ensure your meals are both healthy and inexpensive."
Using cheaper cuts of meat in the slow cooker, making use of vegetarian protein sources like dried lentils instead of meat, and making your own sauces from tinned tomato and herbs all help. You could also make a shopping list so you know exactly what you need at the supermarket, rather than wandering around and 'accidently' picking up that cheeky packet of biscuits.
Stay classy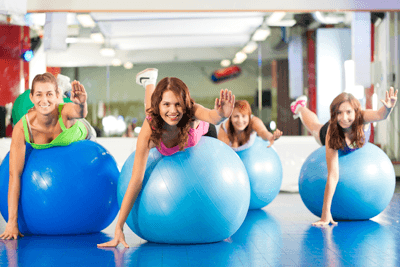 If you'd prefer to work up a sweat in a group, fitness classes are a great option and they're usually pretty inexpensive (unless you're into aerial yoga).
Plus, everyone looks as sweaty as you, so you won't feel self-conscious.
"Classes are popular for a number of reasons. Lots of clients believe they work harder in a class than they do left to their own devices in the gym," said Stones.
"Some people prefer safety in numbers and like classes because they can attend with a friend or just be part of a group.
"Ideally you should enjoy a variety of disciplines and use both the gym and classes to get the most out of your exercise regime. Don't forget that classes can run outdoors as well as in a studio, like bootcamps and running clubs; they even run in the pool. Community classes often offer loyalty programmes, such as pay for five classes and get the sixth free, or introduce a friend and get a free class."
Get the garms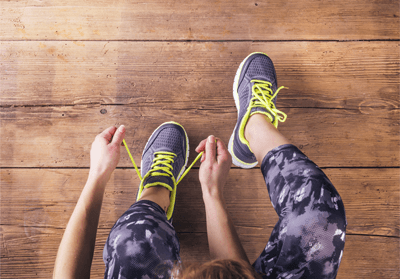 In case you didn't already know, 'sports luxe' is in this year which basically gives you carte blanche to wear your exercise clobber all over the shop, not just at the gym or if you work down the leisure centre. Yes it can be expensive to buy hi-tech gear but do you really need it?
"As an instructor I wear (and wear out) a lot of gym gear. I rarely pay full price for anything as I try to buy when the sales are on or when there are offers like buy one get one free from outlet shops," said Stones.
"Don't forget that supermarkets often sell good quality gym wear at a fraction of the cost of the big name brands. Check out your local charity shops or swap kit with your friends because sure as eggs is eggs you've all got something you bought and never wore."
Online inspiration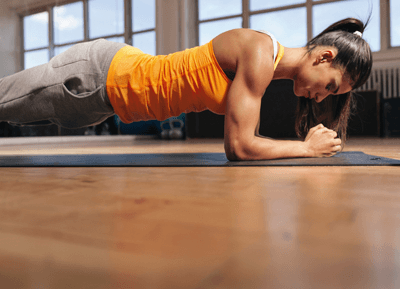 Here's a little bonus tip from us to cap it all off: look online!
There's a wealth of fitness gurus on Twitter, Instagram, Youtube and blogs with free videos, tips and workouts that you can do at home. You can learn everything from how to make overnight oats to moves targeting those stubborn crunch-resistant lower abs.
Take a look on Pinterest and build your own personalised regime by pinning exercises to your board. You can even make it secret if you don't want anyone else to know how you got so ripped.
Now you know how to get fit on the cheap, it could be time to get cover from theright life insurance by shopping around.
Have you got any fitness tips? Share them onTwitterorFacebook