Although we're appreciative of the sun making an appearance, it can be a real nuisance in autumn and winter when it's so low in the sky, especially when you're on the road.
So what can you do to prevent this pesky and potentially dangerous problem?
"The key aspect of driving in low sunlight is how it reduces your vision. If you cannot see, you cannot drive the same way," said Peter Rodger, head of driving standards at the Institute of Advanced Motorists' (IAM). 
"Don't continue at the same speed if you cannot see where you're going. It might sound obvious, but many drivers will battle on in near zero visibility despite being blinded by the sun. Trust your instincts – slow down and prepare to stop if this happens to you."
Here are some more tips to help reduce glare...
Clean your windows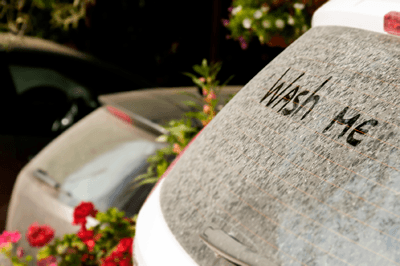 If someone banters you off by writing 'clean me' on your car windows, it's probably time to do what they say.
It's not just for the aesthetically pleasing finish either – there are safety reasons for it. Dirt on your windshield and windows shows up more in the blazing sun, so give it a wipe.
Throw some shade
Want to look stylish and avoid harsh sunlight at the same time? Do your best Bono impression and stick on your sunglasses. Polarised shades are an even better option by cutting out glare drastically, so keep a pair in your car.
Keep your headlights on (not all the time though)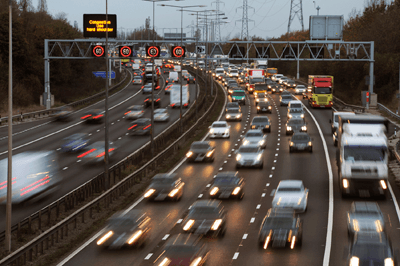 We're not telling you to have them on constantly, but having your headlights on for an hour before sunset and after sunrise can help lower the risk of other drivers missing you on the road.
Drive steadily
Driving steadily is always good advice, but particularly during challenging conditions. Keep enough distance between you and the car in front and make sure you take particular care around sharp bends and hazards.
Slippery when wet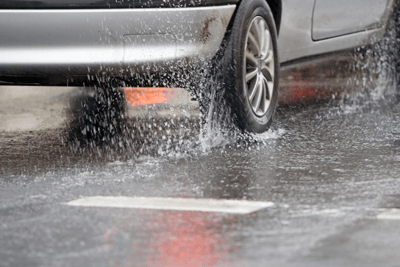 If the Great British downpour has commenced but it's still sunny out, you may be tempted to search around for the nearest rainbow – oh, just us then?
But you really should be watching out for slippery patches on the road which can reflect the sun straight into your eyes.
So, drive more slowly and take extra care in wet conditions.
Watch out
It's not just drivers that struggle with glare on the road. Pay particular attention to cyclists and motorcyclists. As well as other road users, it's important to keep a look out for pedestrians especially around hazard spots like crossings and schools.
Be sensible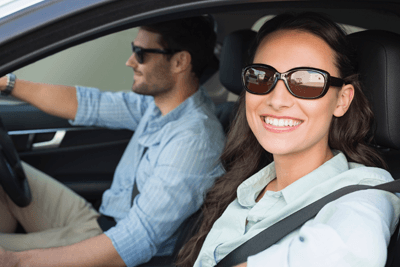 It may seem obvious but don't look directly at the sun and if you do have a temporary brain fart and rest your peepers on the glowing orb in the sky, take a break and make sure your vision is completely back to normal before you continue driving.
Do you have any top tips for driving in challenging conditions? Share them with us onTwitterorFacebook