Our latest blogger of the month is Emily Leary who writes the food, lifestyle and parenting blog, A Mummy Too.
The blog's readership has grown rapidly since it started four years ago, and in 2013 Emily left a 12-year career in digital marketing behind so she could write about food and lifestyle full-time.
With over 350 recipes on her website today, we caught up with her to talk food, cooking, and blogging…
Hi Emily! How are you? When did you start blogging, and what got you into cooking?
Cooking has always been a passion, all the way back to baking with my mum and helping my grandad pickle and preserve the spoils from his allotment.
In 2011, at a loose end while on maternity leave awaiting the birth of my second child, I created my blog as an outlet for my love of family, food and photography.
Where do you find inspiration for your recipes?
Inspiration comes from all sorts of places: from meals out and trips abroad, to seasonal trends and even stories and ideas the kids bring home from school.
What's your favourite dish to cook?
I love cooking with pasta. It's a cupboard staple, ready in minutes and there's so much you can do with it, from simply tossing in butter, garlic and chilli flakes, to lovingly preparing deeply flavourful tomato sauce, slow cooked over several hours.
When you serve it, it's delicious and so comforting during the chillier months.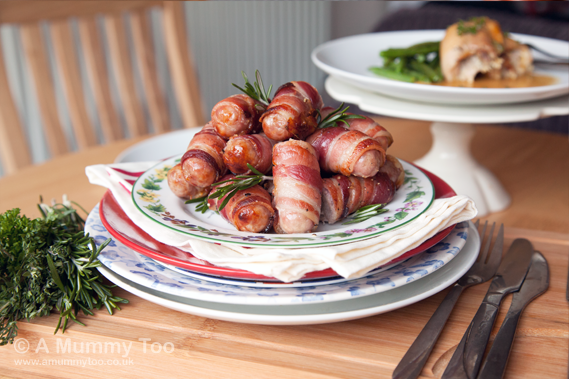 With Christmas just around the corner, do you have any tips for us in the kitchen on how to prepare a festive feast?
Cook in advance where you can. So many dishes can be prepped, wrapped and popped in the freezer so that most of the work is done and you can avoid too much stress and panic on the big day.
Congratulations on winning best food blog at this year's MAD  (Mum and Dad) Blog Awards! What would you say is your proudest achievement so far?
Thank you! Blog-wise, winning an award voted for by readers is pretty flipping high on my list, actually. I'm so grateful to have a job I love and to be supported by so many lovely readers. Outside of the blog, my children are my proudest achievement, of course.
What other blogs do you enjoy reading, and why?
There are so many! Whittling it down to just a handful is tough, but I have to mention Amuse Your Bouche (a vegetarian blog with oodles of tasty meat-free recipes), Fuss Free Flavours (an eclectic food blog with gorgeous photography and plenty of simple, delicious meal ideas) and Hungry Healthy Happy (a fantastic resource for healthy eating with lots of delicious, flavourful ideas).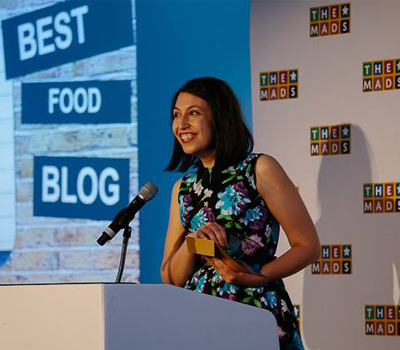 What's the best thing about being a blogger?
I get to be creative and challenge myself all day long. In the kitchen, at my computer, behind my camera, in foreign climes, out with the kids – it's my job to find the beauty and deliciousness in life and share it with my family, and then with the world.
When you're not writing recipes and blogging, what do you get up to?
We love getting out of the city and into nature, so you'll probably find us in the woods somewhere whenever I'm not online. Unless the kids are in bed, in which case I'll probably be watching Netflix obsessively.
And finally, what tips would you give to someone thinking about starting their own blog?
If you want to do it, just do it.
There's lots to be learned from what everyone else is doing, but the first step is to find your own voice, you own purpose, your own groove. Have fun, create freely, be ethical, and when you feel like you know where you want to be, dip into the blogging community, ask questions, find friends. The support and advice shared between bloggers is what keeps us all going.
Do you know someone who should be showcased as our blogger of the month? Drop us an email on bloggers@gocompare.com to tell us why and they could be featuring on these pages in the coming months...
More blogger of the month interviews: