There are few pursuits as wholesome as throwing a Thermos and a pack of sarnies into a bag and striding off into the woods.
So, we're off to the New Forest – a vast, lush expanse specifically designed by nature itself to give us lots of room to trip over logs and have tense face-offs with passing deer in acre upon acre of squelchy mud.
And so, with knapsacks on our backs and a selection of half-remembered Scouting songs in our hearts, we pulled on the hiking boots and headed forest-wards.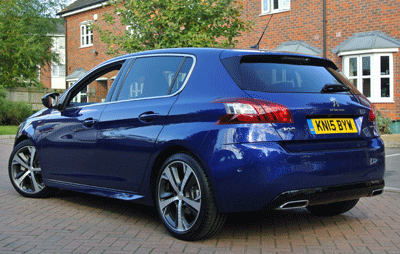 Well, no. Of course we didn't.
We went in a car. It's a long walk from London. So we deliberated long and hard over what might be an appropriate machine for such a jaunt – something outdoorsy yet familyish, frugal, but perky; well-equipped for motorway miles, but boisterous enough to scamper down rutted tracks and across dew-kissed glades.
It had to be a Peugeot 308 GT really, didn't it? A warm hatch from a manufacturer with a history of building rugged survivors. Makes sense.
Furthermore, in the spirit of well-roundedness that this Guide to Britain series demands, we went for the automatic diesel version 'automatic' and 'diesel' are two of my least-favourite words, so I hope you appreciate the sacrifice).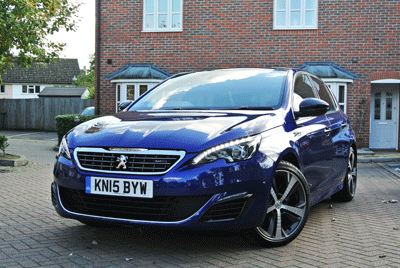 Now, if you find yourself following this same path from London to the New Forest, I'd fervently urge you not to go via the M3. We did. It was rubbish.
The vast majority of it is enjoying a thorough redevelopment, which will undoubtedly be a vast improvement in the future, but today represents a turgid 50mph trundle for countless tedious miles of relentless traffic cones. Yawnsville.
Still, it gives ample opportunity to enjoy the 308 GT's interior, which is really rather nifty. Huggy leather seats that tickle your kidneys like an affectionate aunt, a colourful sat-nav screen that makes a lot of sense, and – a treat for the driver – an amusingly small steering wheel, just like in the 208 GTI.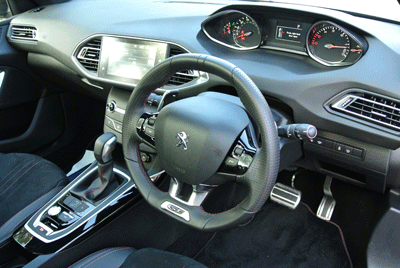 "Hey daddy, why don't you try pressing the Sport button?" the Mini Road Tester seemed to say when we finally emerged from the roadworks, blinking in the light of national-speed-limit freedom.
She actually said nothing of the sort; she was gazing up at the clouds. The 308 GT has a glass roof. Mini Road Tester loves a glass roof. But I pressed the button anyway.
And by gum, that's a fun button – as well as making the dials glow red and encouraging the gearbox to hold onto its ratios for a bit longer, it also makes the exhausts sound brilliant. It's the first diesel car I've ever driven that actually sounds good when you press the throttle. You may take that as high praise, Peugeot.
And so the New Forest peeped over the horizon, refreshing in its verdant splendour and offering a direct polar opposite to the busyness of our everyday urban sprawl.
Mini Road Tester had been primed with the possibility that we might see lots of deer, and there was much excitement when we saw our first deer warning road signs. Spoiler alert: we didn't see any deer. Not a single one. Although there was venison on the menu when we stopped for lunch…
With no particular geographic plan in mind, we decided simply to see where the forest took us.
Having passed through the gorgeous little town of Lyndhurst – which seems to be principally concerned with the manufacture of bunting, or so the town's decor would suggest – we plunged southward, picking a rest area at random in which to pull on the wellies and head out into the woods.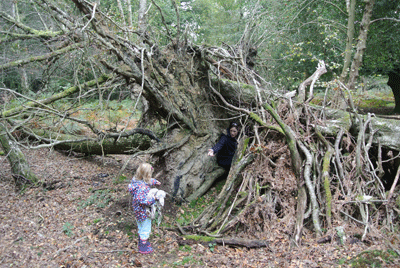 Well, Mrs Guide to Britain and Mini Road Tester pulled their wellies on. Silly daddy forgot. Silly daddy's socks quickly became soaked in several pints of viscous – but impressively sticky – mud. Turns out forests are pretty moist in October. Who knew?
But there's a tipping point of moistness after which time you rather stop caring, so we strode onward with Enid Blyton-esque fortitude, stopping every now and then to snack on sausage rolls and peer at wild mushrooms (but never vice versa – take a mushroom expert with you if you wish to do that without the danger of astounding gastric distress).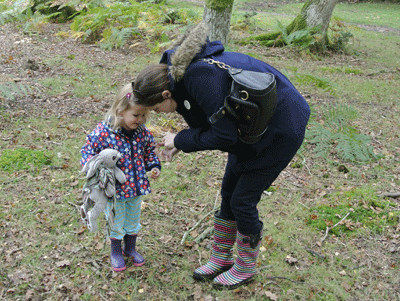 This sort of countryside whimsy gets you thinking about the nature of modern Britain. Since around 80% of the population live in urban environs, it's easy to think of the country as being heavily built-up, but in fact only about 7% of the UK is classed as urban.
It's still very much a green and pleasant land – and furthermore, approximately 13% of the landmass is woodland. Gives you a lot of scope for strolling about in the forest, doesn't it?
Interestingly, as well as being not all that new, the New Forest isn't all forest either – the term 'forest' originally denoted land that was used for hunting, and much of this area is actually open heathland.
It's also better known for its wild ponies than its deer, but given our total lack of success in spotting the latter, it seemed foolhardy to moot the possibility of the former…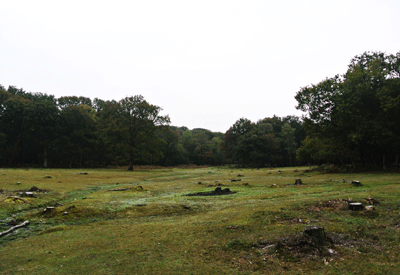 With these poignant thoughts in our minds, and after mile upon mile of damp and deer-free squelching, we repaired to a local hostelry to mull over the surroundings.
If you fancy cooking your own steak on a hot stone while panicking that your pint-sized offspring might touch it and become permanently fused, then The Snakecatcher in Brockenhurst is the pub for you. Just don't joke that it's a deer, she'll get really narked.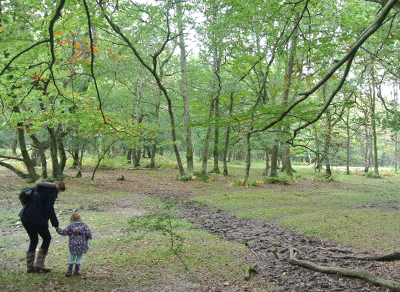 And from there, it's merely a short drive along to any number of other rest stops, offering ample opportunities to walk off your lunch in the leafy splendour of cosseting foliage.
]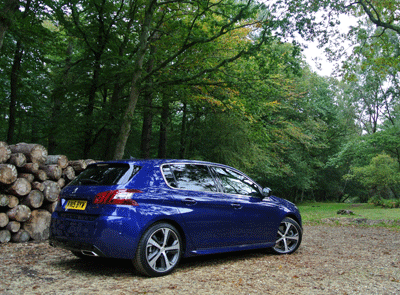 When your tired feet can take no more, the 308 GT will be sitting there, patiently waiting by a pile of felled logs, ready to spirit you home in a cosy and tastefully trimmed cocoon.
It's like your own personal Jeeves, waiting to ease you into the evening. Oncoming drivers offer impressed nods, most likely because it has fabulous phasing indicators that extend their orangey LED path from one side to the other and look like something out of Back to the Future. Natty little detail, that.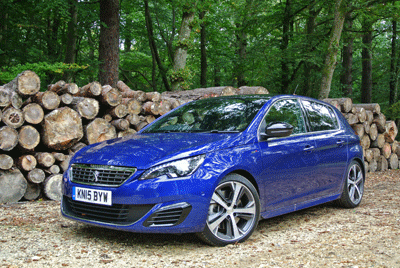 You will, of course, want to avoid the M3 at all costs on the return journey, and opt for the A31 instead.
There's a belting fish 'n' chip shop at Four Marks (The Tall Ship, I used to go there in the 1980s and it's still there, which must be a good sign), and you get to experience the sort of roads that'll really make the most of that Sport button.
Not that you'll be pressing it – the Mini Road Tester, all tuckered out, is fast asleep. And Mrs Guide to Britain, busy baking Mini Road Tester MkII in her increasingly spherical belly, is similarly asunder.
So it's a sedate journey back to the smoke, the 308 GT making short work of being gentle and cuddly too.
And no, there aren't any deer on the A31 either.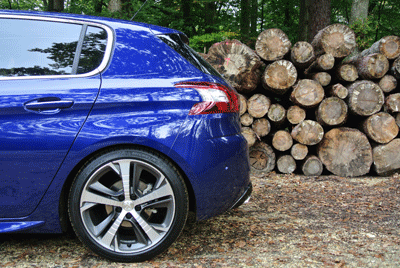 Read more from our Guide to Britain Series