Christmas is merely a chilly stroll around the corner.
So, pour yourself a bolstering mug of eggnog, slip into your reindeer onsie and get fully into the festive spirit with this alphabetical romp through all things Yule…
A is for… Advent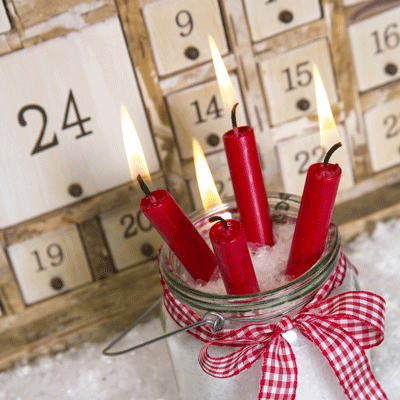 Advent, the traditional run-up to Christmas is derived from the Latin word 'Adventus' which means 'coming'. Fancy that!
B is for… Baubles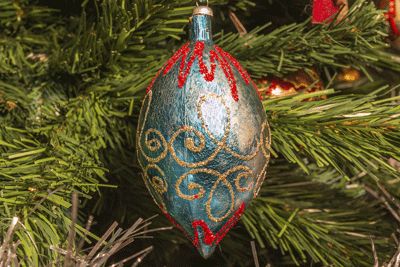 Traditionally hung from a decorated tree – a custom which dates backs to pagan times.
C is for… Chestnuts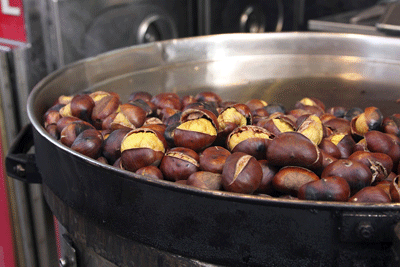 A Christmas must for many families. Try making chestnut hummus this year for a thoroughly aspirational and middle-class take on a traditional Yuletide treat.
D is for… Ding Dong Merrily on High
This festive ditty was composed by Anglican priest George Ratcliffe Woodward in 1924. The tune is based on a dance song which dates back to the 16th century. Gadzooks!
E is for… Eggnog
How did this drink – popular with our cousins over the pond – ever catch on? It's made from milk, raw eggs and booze. Mmm.
F is for… Figgy pudding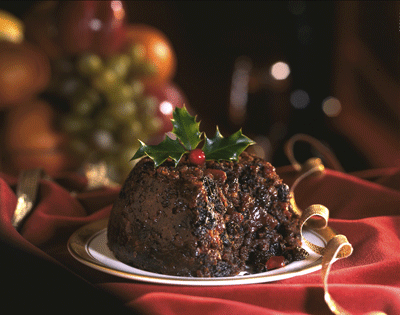 The traditional 'plum duff' is a Christmas staple – though it's almost certain someone at your do will have to have something else because the combination of booze, fruit and suet is just a little too rich.
G is for… Goose fat
Blame telly chefs like Nigella Lawson and Jamie Oliver for the explosion in popularity of roast potatoes done in the fat of geese, which seemed to happen at some point during the late '90s. Can you tell the difference between spuds cooked in it and regular oil?
H is for… Home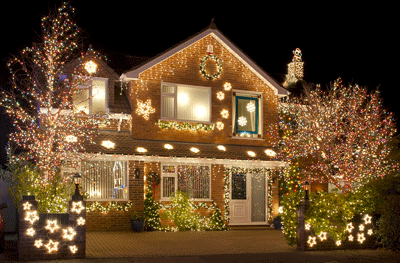 It's where the vast majority of people will be spending Chrimbo. Have a read of this complete guide to staying safe when you're driving back to your loved ones.
I is for… Ivy and holly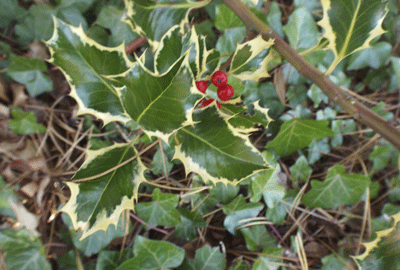 These green evergreens have been part of winter tradition since the pre-Christian festivals to ward off evil spirits and celebrate new growth.
J is for… Jingle All the Way
For many, Christmas wouldn't just be Christmas without a viewing of this rib-tickling Arnie vehicle.
K is for… Kris Kringle
Also known as Santa Claus, Father Christmas and Pere Noel, among other things. Spare a thought for the hapless rappelling Santa in the video above.
L is for… Late night shopping
The virtues of which were famously extolled by Roll Deep in their 2010 hit Good Times. High street bopping, indeed.
M is for… Muppet Christmas Carol 
Unquestionably the definitive reading of Dickens' epochal Christmas yarn.
N is for… Nuts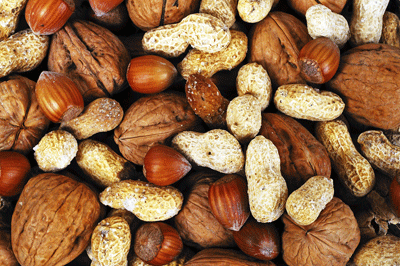 The festive season witnesses a sharp spike in the amount of nuts sold – even if most of them are probably still lingering about in cupboards come Easter time.
O is for… Oranges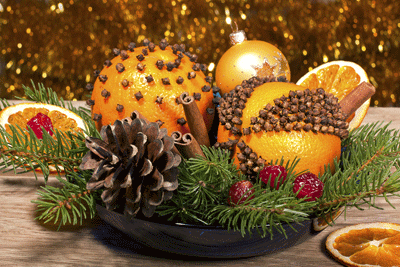 Christmas is peak season for vitamin C fanciers. Tangerines and satsumas are in abundant supply, while if you're really daring you could try studding an orange with cloves. Don't eat it, but hang it up and let the truly delightful festive aromas waft around your abode.
P is for… Poinsettias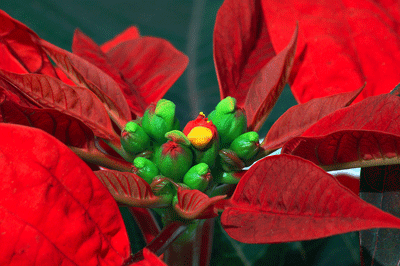 Image: André Karwath  via Wikimedia Commons
These luscious scarlet beauties really brighten up a festive home, but watch out if you've got cats and dogs – as they're pretty toxic to canines and felines.
Q is for… Queen's Speech
The first royal broadcast was at Christmas in 1932, and was made by George V. He broadcast from Sandringham, speaking words written for him by Rudyard Kipling. The royal speech became an annual event – the first televised one (above) was in 1957.
R is for… Roast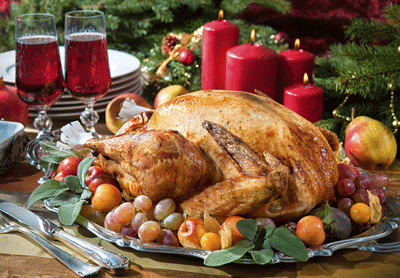 Whether you're pigging out on a plump juicy bird or gobbling down on a nut cutlet, one of the best bits of Christmas is undoubtedly enjoying a slap-up roast.
S is for… Santa's sack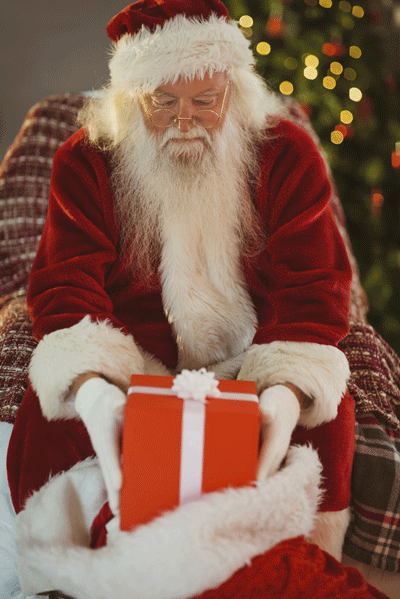 Bulging at the seams with presents for good girls and boys alike. Make sure your pressies and new valuables are covered sufficiently with a robust home insurance policy.
T is for… Turkey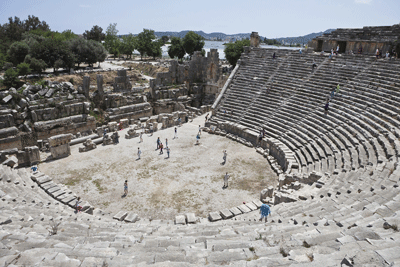 No, not the bird – the country. St Nicholas, the fourth-century Greek bishop of which the legend of Father Christmas sprung, actually resided in what's now modern-day Turkey.
U is for… under the mistletoe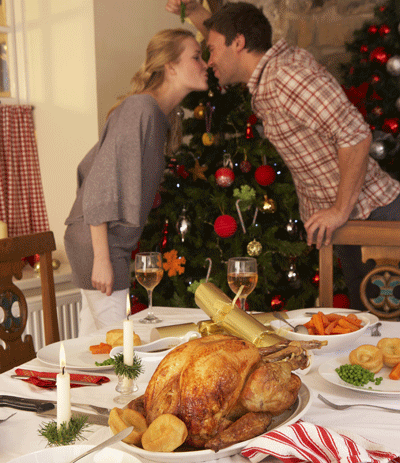 Who would YOU like to steal a seasonal smooch with under the mistletoe this year? Tell us on Twitter or Facebook.
V is for for… Virgin Mary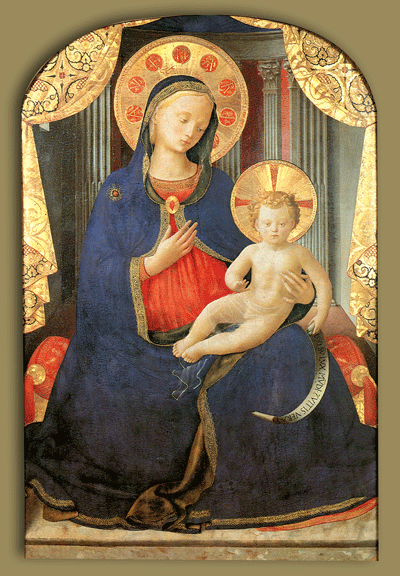 Without whom there wouldn't be much of a Christmas, let's face it.
W is for… White christmas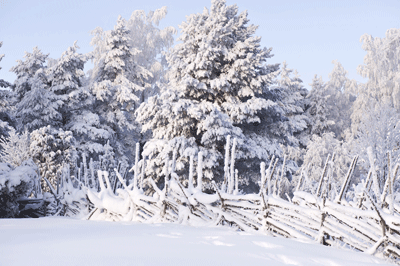 According to the meterological boffins at the Met Office, a 'white Christmas' can be defined as "a single snowflake falling during the 24 hours of Christmas Day at a specified location."
We've only had three over the past 10 years, so chances are that this Christmas won't be white. Bah!
X is for… Xmas number one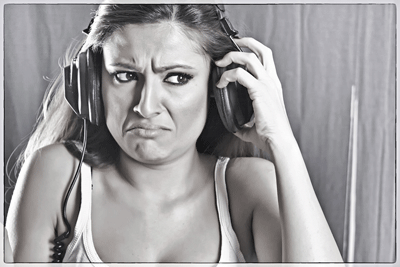 There have been some truly woeful tracks sat atop of the hit parade at Christmas. 'Treat' your ears to some of the worst with this begrudging trawl through the greatest travesties.
Y is for… Yule log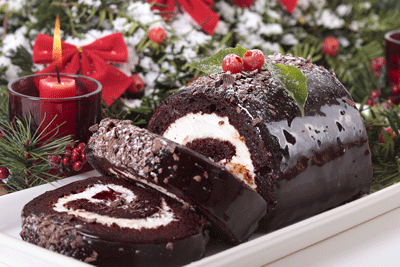 a) A delicious chocolate dessert
b) Something produced on Boxing Day morning after a day of heroic overconsumption
Z is for… Zulu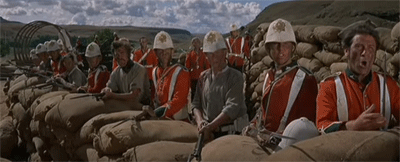 Always on over Christmas. Best watched with your nan and a flagon of best bitter.
Have a great Christmas! Tell us what you're excited about onTwitterandFacebook