If you think buying last-minute presents is stressful, spare a thought for Britain's car dealers.
With the nation's minds focused on the run-up to 25 December, the expensive notion of buying a car takes a back seat for most. But the dealers have still got quarterly targets to hit.
And it's not just new car dealers who are looking anxiously at the calendar at this time of year. The forecourts of used car dealerships turn into lonely, tumbleweed-swept landscapes, too.
The annual cycle of the automotive marketplace, geared around bumper September and March months when new registration numbers arrive,  means that the marketplace is flooded with part-exchanges. Former lease and hire purchase cars which have been traded in for newer models also swell the number of available used cars.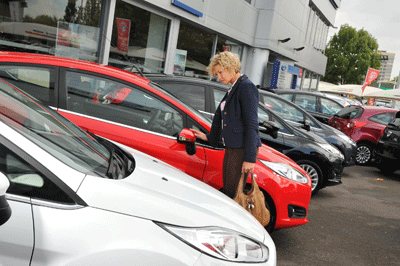 Image: What Car?
So, by Christmas the forecourts are heaving, and not a great deal of people have a mind for buying.
But diminished general interest and abundant stock can equate to big savings for would-be shoppers.
"November and December bring a slowdown in consumer demand and footfall at dealerships" says Phillip Nothard, consumer and retail expert at automotive data and intelligence agency Cap. "There's also a big influx of stock because of the big sales months of September and October – they go hand in hand."
Where supply outstrips demand, the keen-eyed shopper usually stands in good stead to snag a bargain – and here's no different.
"When dealerships are quieter, they have to fight a little bit more and be more competitive for a slimmer margin at this time of year," says Nothard. "In the busy periods, a dealer might have 10 opportunities to sell that one car in a day – that might fall to just one during the Christmas period."
As odd as it might sound, given the frightful weather outside, now might well be the best time to scoop a bargain convertible, before spring and all its glorious possibilities reappear.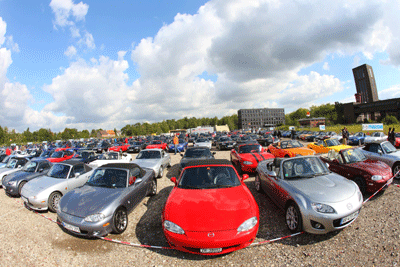 Image: Mazda
You could be in line to save some serious cash, even if topless motoring will be off the menu until conditions outside get a little more clement.  After all, it's what the professionals do. "You'll often find that dealers buy convertibles when they're cheap in the winter then sell them at higher prices in the new year," says Nothard.
Demand for convertibles usually picks up around February, so now's the time to strike if you're yearning for some wind-in-your-hair motoring when the weather improves.
So, if you've got the ready cash to put down a deposit – or, indeed, buy the car outright – now might be the perfect time to hot-foot it to the dealer, knowing full well that you're in a great position to negotiate. Be realistic in your expectations – you're not going to see 50% of the car's value wiped off – but savings of around £500 are perfectly within reason. More than enough to cover the cost of Christmas…
"Remember, the dealer wants to sell you the car," says Nothard. "It's costing them money every day it's sat there. It costs money to advertise and to keep clean – and all the while it's depreciating in value."
If you managed to land a top deal on a car, then don't make sure your savings aren't blown to smitereens by an overly expensive insurance quote. Use Gocompare.com to compare car insurance from a huge panel of brands and see what you might save...