Christmas really is the season to be jolly at Chez Wilson.
My festive soirees are the stuff of legend, with the neighbourhood's most swinging residents converging on my humble abode for egg flip cocktails and stimulating banter in spades.
And have you heard that my vol-au-vents are talked about in hushed, reverent tones all year round?
Egg flip cocktails, yesterday
Yes, it truly is the season for merry abandon. But that's not to say we should be throwing caution to the wind entirely.
It might seem like a buzzkill, but it really pays to get on the phone to your insurer for a festive tete-a-tete to see what you're covered for… and what you're not.
For instance, nobody would possibly wish for an overly refreshed guest to make a mess of their Laura Ashley drapes with a misplaced cranberry cooler cocktail – but lord knows, it happens. And haven't we all had a debacle with an out-of-control chocolate fountain in our time?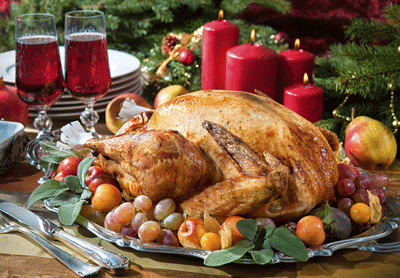 Ben's slap-up roast
In fact, according to the whizzkids at Sainsbury's Insurance, one in three of us have had damage inflicted on our homes when hosting a party, and the chance of a home insurance claim rises by 6%. So it makes sense to err on the side of caution.
While we're on the subject of the festive season, it's worth seeing if your home insurance cover enjoys an 'uplift' over the festive season – some insurers will automatically give you a bonus cover boost of between 5% and 15% for your gifts – perfect if you've got some high-end stocking fillers waiting for your nearest and dearest.
So, all that's left to do now is sit back, relax and luxuriate in this most wonderful time of the year. Salut!