The hipster lifestyle of beards, craft beers and slowly cooked smoked meat has shown no signs of abating this year.
It's not slowing down in 2016, either. So, grab your favourite plaid shirt because we're all going on a hipster holiday, which are set to be all the rage this year.
Don't worry though, you won't have to start wearing glasses ironically.
A 'hipster holiday' is basically a city break where you travel paths less worn by the average tourist.
Think locations boasting a plethora of trendy restaurants, abandoned warehouses reimagined as clubs and microbreweries aplenty and you're on the right track.
Here are some hip hotspots to hit up. Just don't tell anyone – we wouldn't want it going mainstream after all…
Palermo, Buenos Aires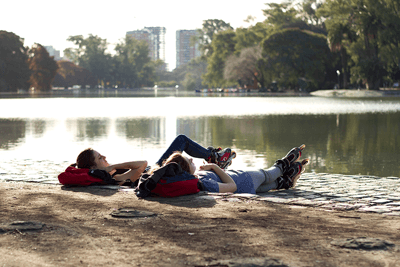 Image by:Gobierno de la Ciudad de Buenos Airesvia Flickr
First on our to-do list is Buenos Aires, in particular the Soho and Hollywood areas of a district (or 'barrio' as it's known in Spanish) named Palermo.
Expect boutique everything, from shops to hotels and bars – what more could the globetrotting hipster wish for?
Head to the open-air markets of Plaza Serrano to uncover the coolest garms, or Plaza Armenia for artisan products to take home and wow your friends.
Norrebro, Copenhagan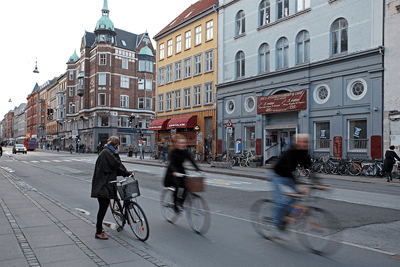 Jægersborggade, a street located in the Nørrebro district is the trendiest place to check yourself in.
For a relatively small road, it sure does pack a big hipster punch.
Get your culture fix with the abundance of art galleries, but don't miss out on the amazing cafes, bars and restaurants.
Drink yourself healthy at organic juice bar Rod and then head to the first porridge-only cafe Grød (which of course translates to 'porridge'.)
Visiting in the warmer weather or just hankering for a gelato? Treat yourself to an ice cream at Istid, where it'll be made using liquid nitrogen.
Williamsburg, New York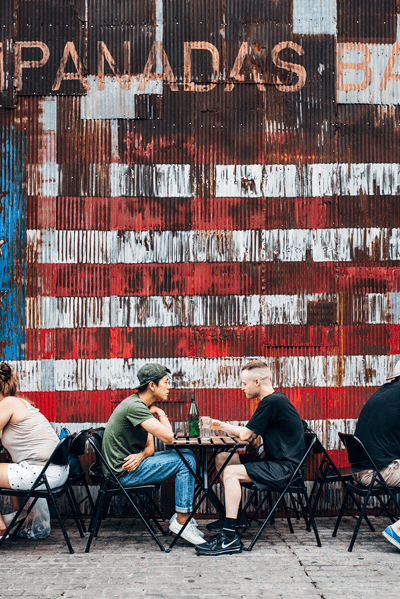 Haven't you heard? Manhattan is so passé. Its hipper brother from another mother, Brooklyn, has been the urban explorer's destination du jour for quite some time now.
Brooklyn's beating hipster heart is most certainly Williamsburg.
With its waterfront flea markets and snazzy rooftop bars, there's hardly an inch of this neighbourhood that isn't Instagrammable.
You'll also have your fair share of microbreweries to sample and plenty of clubs and bars to dance the night away in – or stand against the wall nodding your head nonchalantly, it's up to you.
Malasana, Madrid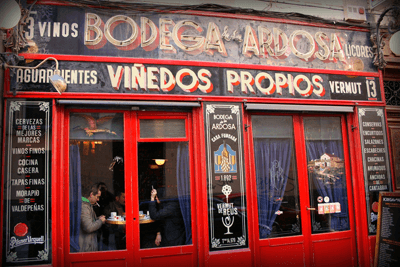 Image by:Juan Antonio F Segal via Flickr
Hipsters (or 'modernos' as they're known in Spain) have officially set up shop in the Spanish capital – probably an artisanal manchego store.
Malasaña is the Madrid's hipster stronghold, and it's easily accessed from Plaza de España-Noviciado metro station.
Get your obligatory culture fix from the Conde Duque cultural centre, an old army barracks reinvented as an alternative art gallery.
There are even organised tours of the impressive graffiti decorating the area – can you get more hipster than that? Probably not.
Grunerlokka, Oslo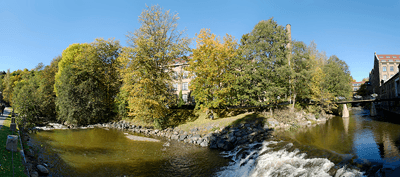 If you like your art splattered all over an urban landscape then head over to Grünerløkka in Oslo, where there's something for everyone.
Seasoned fashionistas can rummage around in the multitude of vintage shops on offer and find that treasure guaranteed to make them stand out. If you've had enough of city life, hire a bicycle and trundle along the Akerselva river, drinking in the glorious greenery.
Take a picnic and don't forget your camera – you'll want to get snap-happy.
As with all the Scandinavian countries, Norway can be expensive to visit, so make sure you budget enough money to see and do everything you want.
Beyoglu, Istanbul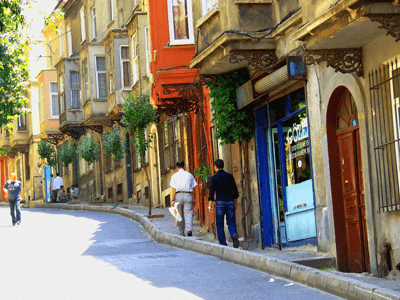 Image by:Robin Robokowvia Flickr
Made up of several different neighbourhoods, you won't mind getting lost strolling around Beyoglu. Swerve Taksim Square which'll be bustling with tourists and instead head to the bohemian district of Cihangir.
While away time walking down the narrow streets with multi-coloured buildings, stopping to watch the world pass by and relax at a street cafe or even indulging in a cheeky cocktail.
Getting peckish after all that sauntering? Drop into a meyhane, a traditional taverna, where you can order a sharing mezze. If you want an authentic tipple to accompany it, try some raki.
Fitzroy, Melbourne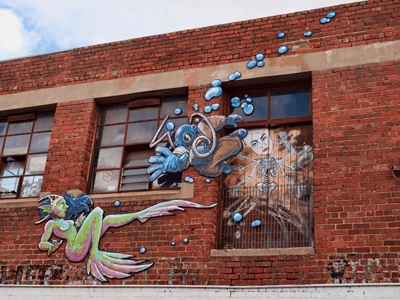 Image by:blacklodge!!via Flickr
Why not head Down Under for your next hipster fix?
Hotfoot it to the smallest suburb in Melbourne pronto and get yourself a fixed-gear bike if you want to fit in with the cool set in Fitzroy. They're ten-a-penny there, and perfect for stopping at a pop-up cafe.
If you'd rather visit somewhere  a little more permanent, it's got to be Naked for Satan on Brunswick Street. There's a reason why this place is so popular – it could be the tasty tapas, infused vodkas or rooftop area with panoramic views. We suspect it's a mixture of all three.
Tell us about your own hipster holidays onFacebook orTwitter