Britons are a conflicted bunch.
On one hand, we're intrepid and eager to tramp about in the great outdoors and stare icy, craggy peril in the face.
But on the other, we're heartened by the idea of cosying up by the fire with a nice cup of tea and a moderately interesting biscuit.
Our ideal day out then, should be one that encapsulates both ends of the adventure spectrum… which is something that is happily catered for by the National Trust.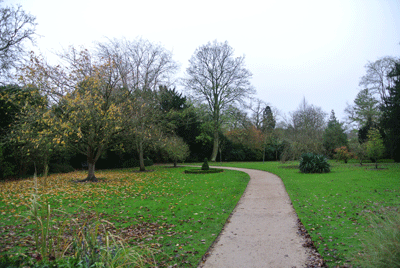 Take Wimpole Estate, for example.
It's a treat best enjoyed in winter, offsetting frozen fingers and nose-drips with comfy chairs and warming beverages in fine style.
So this is what we chose for the latest instalment of our Guide to Britain – an impeccably traditional and quintessentially British day out.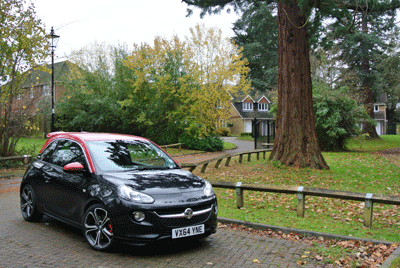 With the nature of conflicted personalities at the core of the concept, we needed a car that would adequately reflect this, and we found it neatly tied up in the package of the Vauxhall Adam Grand Slam.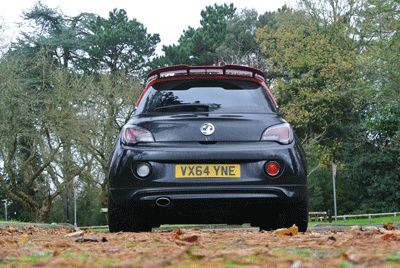 In essence, it's a perky little smaller-than-a-Corsa hatchback with a 148bhp turbo motor and an eagerly tweaked chassis.
And you know what? It ain't half bad. In fact, it spends quite a lot of time being really rather brilliant.
Particularly the Recaro seats, which are a £1,040 option (crikey!) but actually kinda worth it if you're an enthusiastic driver who also does a lot of motorway miles. Plenty of support and no numb bums.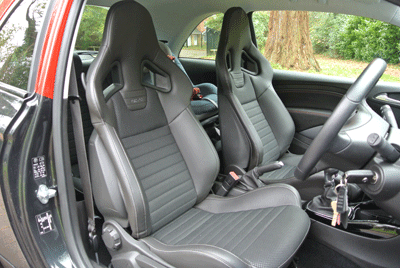 With the prospect of a hearty sub-zero stroll followed by a hot brew hovering over the horizon, the family piled in and headed for rural Cambridgeshire.
Our aim for the day was to visit Wimpole's Home Farm, then have a leisurely amble around the grounds before finding whoever might be in charge of the kettle. Which is how we found ourselves stroking an amenable rabbit while surrounded by bulls on a cold winter morning.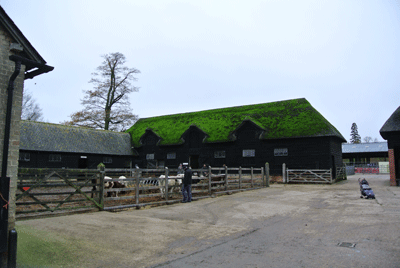 The farm is brilliantly set up for kids, as it represents a sort of Enid Blyton-esque caricature of what farming should be: uncluttered, organised, well-signposted, and without an ankle-deep spread of poo on the ground.
The mossy-roofed buildings, liberally punctuated by tractors and artfully stacked hay bales, offer a sort of beginners' guide to farmlife. Here are some cows. Over there are some pigs. That's a Shetland pony. Perhaps you'd like to touch this bunny?
If you've got a three year-old, this sort of agricultural spoonfeed is exactly what you need. (Although Mini Road Tester is now adamant that we should get a pet piglet, which "can live in the toilet, don't worry". )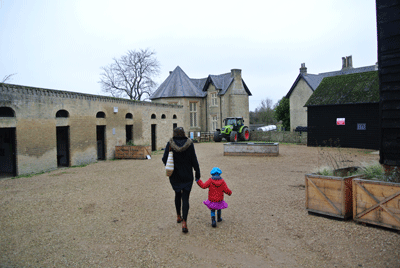 When you've had your fill of milking simulators and cheery rustic types in tweed caps, the Wimpole Estate offers all manner of pretty walks.
There's the option of Wimpole Hall, of course – Cambridgeshire's largest country house, apparently – although we eschewed this in favour of kicking through some damp, frosty leaves.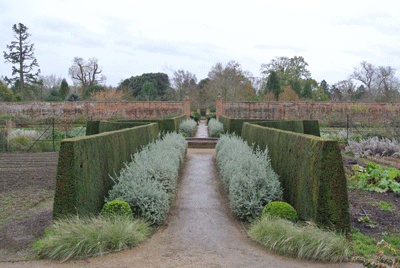 The winding and serpentine paths lead you in sedate fashion toward the Walled Garden, a neatly ordered 18th century affair that provides food for the estate's eateries as well as cut flowers for the house.
Humpty Dumpty sits on a high brick wall, making sure the crows aren't getting up to mischief, and there's a vast glasshouse full of rudely-shaped vegetables, for some reason.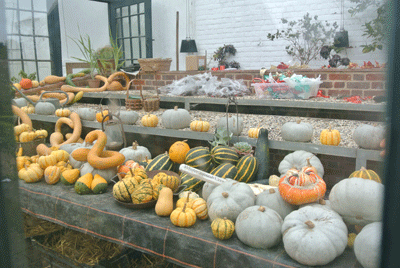 By this point, however, we'd lost all feeling in our extremities and were champing at the bit for a nice cuppa. Ooh, and perhaps a lovely digestive.
So, we repaired with all available haste through the Pleasure Grounds to the Old Rectory Restaurant, where you can sit by an ornate wooden fireplace and sup on a warming leaf infusion as you try to coax some feeling back into your fingers.
Ah, the good old British winter. This is what it's all about.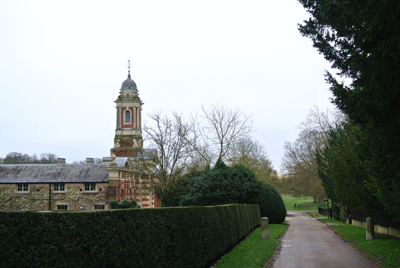 With our various boxes ticked – livestock appreciation, foliage-dodging, feeling quite cold, warming up with a cuppa – it was time to head back to the 21st century in the quirky little Adam.
And by jingo, that's a motor to warm your cockles.
With the worn-out family rather predictably falling into slumber as we whisked past Cambridgeshire's verdant hedges, the normal dad protocol in these circumstances would be to spirit them home in comforting style.
But the Adam's just too eager for that sort of laid-back vibe. It's like a terrier straining at the leash, it just wants to run around and be mischievous. So I let it.
There are some great roads around there, and we enjoyed that whistlin' turbo and taut, pert chassis along every one.
The Adam is a hustler, a cheeky scamp, it doesn't want to be driven sensibly.
Sure, the family may have woken up once or twice as I was sniffing out apexes and teasing the rev limiter, but I'm pretty sure they didn't mind. Their seats were comfy enough to appease them, anyway...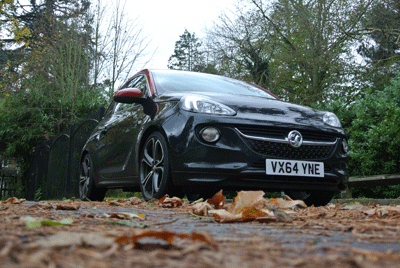 Read more from our Guide to Britain series