If you haven't heard of the 'internet of things' before, 2018 is the year you won't be able to get away from it.
The idea aims to create a home where everything is connected and everything is smart - from your lights to your fridge to your bins, they'll all know what the other is doing and how to work efficiently within your home.
The benefits of a smart home are arguably equalled by the cost, but can these investments help you save money on your gas and electricity?
#1 Get a smart meter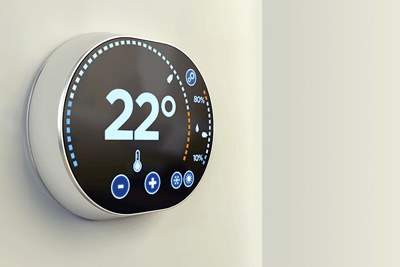 Smart thermostats have been around for some time now but don't confuse them with smart meters, which are being rolled out across the UK by energy companies.
While smart meters automatically send your meter readings to your energy providers, smart thermostats, such as Nest and Hive, monitor and set your home's temperature.
They're smart in that they learn your home heating habits - they learn and know when you want your heating on or off, and how high or low you want it.
Covered mag's own Derri Dunn got her Nest when it was thrown in with her new boiler, and after a few months of using it thinks it offers a few pros and cons.
"I use the Nest app to control it from my phone - it's a godsend if you go out and realise you've left the heating on, but admittedly it also allows for some extreme laziness - such as turning the temperature up while lounging on the sofa rather than taking three paces across the room to the thermostat.
"It hasn't been without its problems though. My house is thick-walled, high-ceilinged and 19th century, which means the 'stat really struggles with connection sometimes, leading to lots of waving the unit around a chilly house in the general direction of the boiler, trying to get it to reconnect."
#2 Control the temperature in every room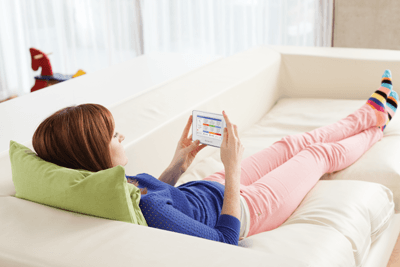 If you live in a large house or an old house which lets out heat, controlling the temperature of your home room by room can be a clever way to manage your energy costs.
Products such as Honeywell's Evohome let you control everything via one panel which lets you set the temperature in each room.
You can turn on or turn up certain rooms on the move via an app on your phone. Evohome can also control your boiler and can tell when you need hot water. 
While the cost of this system starts at £249, in time you could see a drop in your bills.
#3 Buy a boiler that saves energy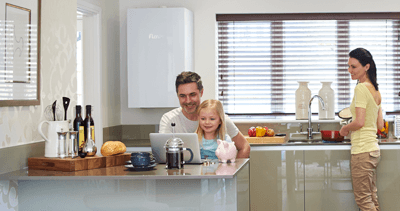 Fed up of your boiler not pulling its weight? You don't have to settle for a sluggish, old heating system, because there's a range of boilers that use much less gas to heat your home.
What's more, they can be controlled remotely from a smart thermostat, and some even have automatic weather compensation settings - luxury!
One provider is Flow Energy. Its boilers aren't necessarily a 'smart' innovation, but they're certainly clever and green to boot, reducing your carbon emissions by up to 20%.
According to Flow Energy, its new A-rated boiler could reduce your bills by as much as £200 a year.
#4 Control your energy bills with free apps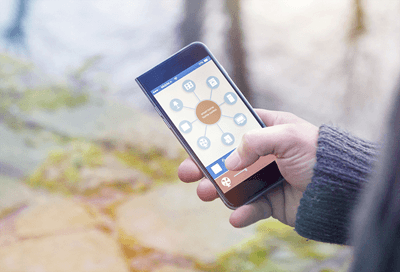 You don't need to spend a load of cash to improve your home's energy efficiency.
Energy-saving apps come in all shapes and sizes - every energy company worth its salt has one, allowing you to check your usage and input meter readings quickly and easily.
They range from the practical to the fun, but they all help you become more energy efficient. If you want a three-pronged attack on your energy bills, and really see where the waste is, check out the Energy Cost Calculator, the Water Use Calculator, and the Power Cost Calculator.
#5 Smart lighting may cut energy bills
Imagine if, as you wander around your house, your lights turned on and off depending on your movements.
Smart lighting does exactly that. Hooked up to the wi-fi, these fancy smart bulbs and smart plugs connect to a smartphone and can be switched off or on instantly or at scheduled times. They're usually LEDs, use much less energy, conduct less heat, and have a longer lifespan. 
By making the switch, you should see a positive impact on your utility bill, provided you remember to switch the lights off. 
And, they don't have to be bright white lights, either. Keep your home cosily lit (and low cost) with funky colours and designs too. Look at the multi-coloured TP-Link smart bulb, and the Nanoleaf Aurora Starter Kit just as a taster.