In a week where almost all the news was terrible, there was one nice story to feel cheery about.
David and Carol Martin were the winners of half of the record £66m National Lottery jackpot, and by all accounts they seem like a lovely couple.
Speaking to the BBC, the couple - both 54 - promised to look into helping their village of Hawick in the Scottish Borders, which has been badly affected by flooding recently.
The couple spoke about feeling overwhelmed by their win, and we can't blame them - how many of us would know what to do with £33m?
We asked our writers what dreams they would put into reality with their hypothetical windfall.
Derri Dunn, aspiring zoo-keeper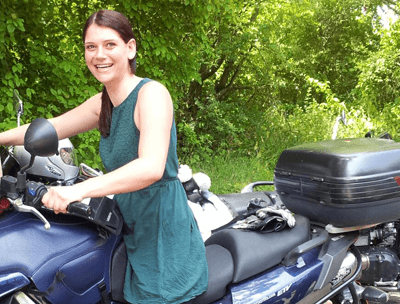 I'd have to spend it on a major expansion of the Animal House into a full-on nature reserve.
I think £33m would probably buy most of the rugged terrain of Greater Swansea, but what to put there?
Herds of ex-battery chickens roaming the hillsides and beaches is a given, but perhaps I could mix it up with something more exotic, like a pack of capybara, or some duck-billed platypuses roaming the estuaries.
Sean Davies, he of lustrous locks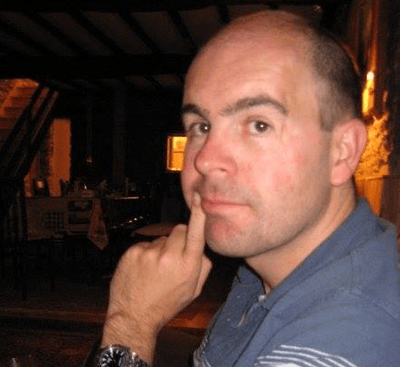 With a cool £33m burning a hole in my pocket there'd be no doubt about my first stop… straight over to the swankiest Malibu Follicles4U clinic to 'get a Rooney'. I mean, why the hell not? A luscious new set of locks never did any harm to Shane Warne, Mel Gibson, John Travolta or a host of other new-age, metrosexual men like myself.
Then, with my restored mullet flowing fabulously in the wind, I'd blast the DB5 convertible across to Sly Stallone's pad to sign him up for the lead role in my vanity-project movie, the Last King of Wales.
I'd squander the rest on high-yielding investment bonds and peer-to-peer investments.
Kristian Dando, Calfzilla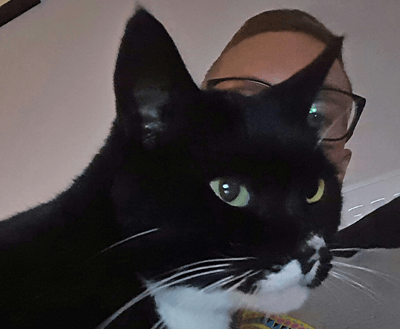 I'd open my own pro-wrestling themed bar and eatery, because nobody's ever lost money on pro wrestling or the licence trade.
Emily Bater, eccentric-in-training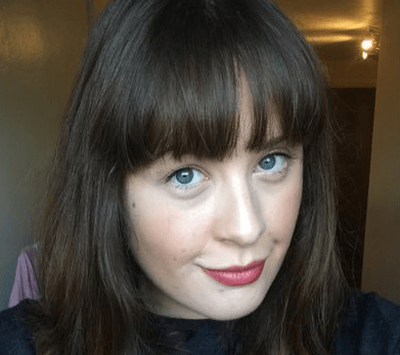 I'd love to open my own twee bookshop/vintage homeware shop in a little village in the middle of Wales, where I could become an eccentric local. I'd buy a large country pile nearby that I could fill with dogs of various breeds, who would roam my hundred-or-so acres.
Apart from investing in my eccentricities, I'd also buy myself a few homes across the globe - a penthouse loft in Brooklyn, a pied-a-terre in Paris and a beach-side, open-air escape on a tropical island.
The rest I'd waste on haute couture fashion, which I'd wear while serving villagers in my shop.
Abbie Laughton-Coles, dinosaur whisperer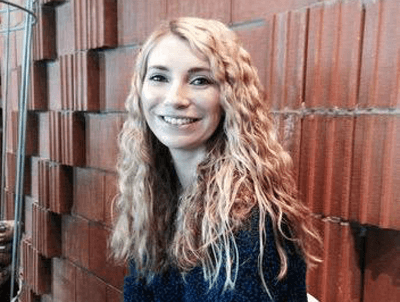 If I were to win the lottery to the tune of £33m there's only one thing I would do - bring Jurassic Park to life.
I'd start off small with a dodo, to iron out all the creases, and then get cracking on the big boys, I'm talking Stegosauruses, T-Rexs and Allosauruses.
Once I had enough of the brutes I would rule the world with my dinosaur army… so fingers crossed for the next rollover.
What would you spend £33m on? Tell us onFacebookandTwitter.
News in brief
BT's takeover of mobile phone network EE was cleared by the Competition and Markets Authority (CMA), combining the UK's biggest fixed-line business with the largest mobile telecoms business.
Family debt has risen to an average of £13,520, according to insurer Aviva.
Two former Co-op bank executives were banned from holding senior banking positions by the Bank of England following 'breaches' in their running of the bank.
On Covered mag this week
Our new financial agony uncle Dr Moore-Money gave his honest answers to your comparison woes.
What massive trends do motorcylcists have to look forward to in 2016?
Are small businesses being forced out of the pop-up shop market by big corporations?
We gave tips to tenants on how to keep their landlord happy.
Daniel Bevis drove Vauxhall's Adam Grand Slam around Wimpole Estate.
Money Shot Letter,
Dear Sir,
I was sad to read your shooting down of January fitness crazes.
As a personal trainer and gym owner, I'm committed to the fitness life 24 hours a day, seven days a week, 365 days of the year and I'm appalled by the insinuation that fitness isn't for life, just for January.
While it's true that my spandex-clad coffers get a boost during the first month of the year, I feel I'm doing a public service by taking people's money and shouting meaningless slogans at them while they sweat profusely in return.
I'd love to offer you a free training session at my crossfit gym Ripped 4 Life, so you too can find out how great it is to join the Fit Fam.
Best,
Xander Flex, Shoreditch
Join us next week for another record-breaking edition of the Money Shot. Until then, send us your letters